Suffolk's best outdoor activities
Let off some steam and burn some energy on your visit. There's plenty of wide-open space and room to let loose – whether you're bringing the dog, fancy some watersports or want to explore everything we have to offer by foot. Here are a few suggestions that will be suitable for those of all ages and abilities. 
A walk of two beaches
Whilst I love walking on Southwold Beach, it's also close to another of my favourites – and one that couldn't be more different. Just a mile or two down the road is Covehithe, a local hidden gem of a beach.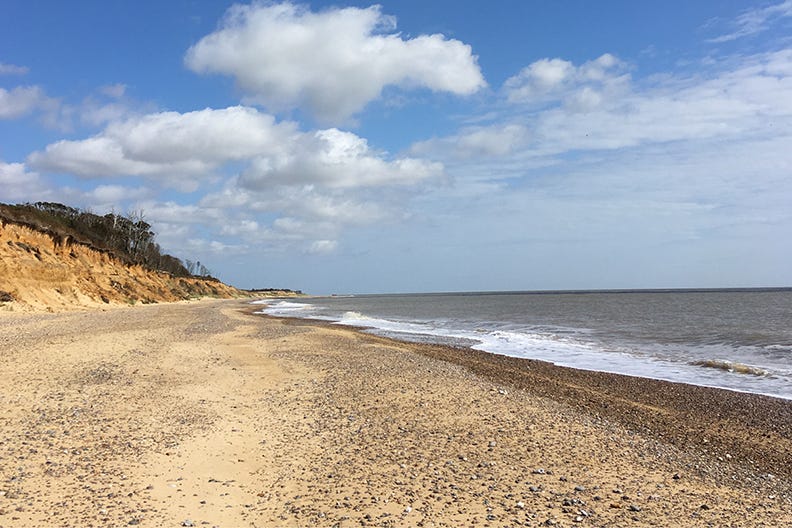 Here, there's a hidden path down to a quiet beach, which you will often practically have to yourself even at the most popular times. You can only get here by the long footpath, through fields and over the dunes to the welcoming yellow sands. It's perfect for a relaxing run with the dog or setting out your towel and catching a few rays in summer.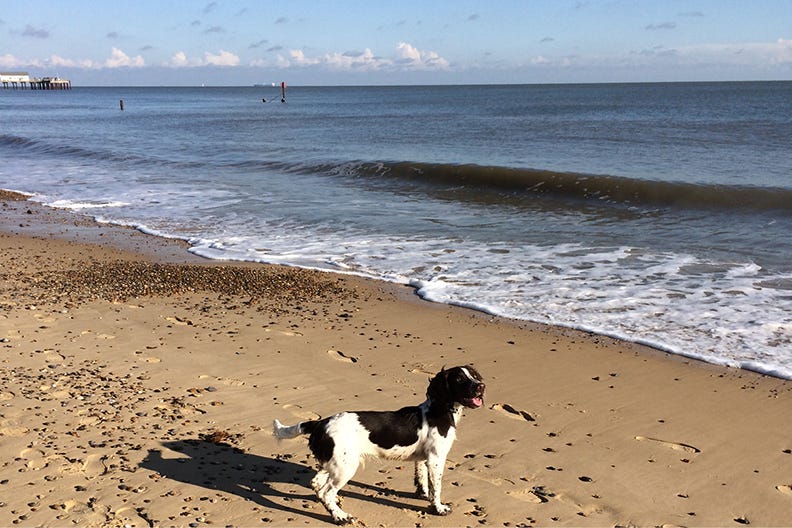 For a more active day, I recommend starting here and walking along the beach all the way to Southwold, right past Chelsea Villa. It's about 10 miles in total, there and back. Once you reach Southwold Pier, you can't help but stop for the obligatory ice cream or a hot chocolate and a few games on the arcade machines.
Go for the greens
Suffolk's golf courses are the envy of many – but there's no need to stay in a restrictive golf resort when you visit us. My tip is to sample as many as you can during your time here, especially as we can offer some exclusive discounts on green fees when you book properties like The Courthouse!
Thorpeness Golf Club has been featured as one of the top 100 in England and is a must-play for any discerning golfer. Just a stone's throw from the sea and lined with pretty birch, pine and gorse, its sandy soil ensures perfect playing conditions. The holes flow nicely, with plenty of challenge for even the most experienced players. And it's close to Aldeburgh for your fish supper when you're done!
Southwold Golf Club, on the other hand, is a beautifully-maintained 9-hole course with 18 tees that offers superb marshland views. The members are all friendly, which creates a brilliant atmosphere with some friendly rivalry to spice things up. 
Where sailors tread
Drive out to Snape Maltings, and you'll find loads to do for all the family, from luxury shopping in the old malthouses to a brilliant classical concert hall and a pub serving slap-up meals using fresh local fish. But what many don't know is that it's also a fantastic walking spot.
You start at the sweeping reedbeds near the maltings, where avocets dip their slender beaks into the water and the boats gently sway in the breeze. Follow the river downstream, and you pass through enchanting woods and open heathland and bracken. Eventually, you'll come to Aldeburgh – and you'll have walked in the footsteps of sailors over the centuries who used this route when their boats became stuck in the mud at low tide. 
From here, you can turn around and head back. Or take a few moments to stare out to sea and enjoy the simple pleasures of life here in Suffolk that are all too easy for locals like me to take for granted. 
Continue the journey
Let us take you on a journey to Suffolk from the comfort of your sofa! We're bringing the best of England and Wales to you – so read on and experience Julian from Suffolk Secrets' favourite places to go and some hidden gems, too. We've got plenty of nearby properties, and can't wait to welcome you...