Suffolk's best local gems
You probably have your own memories of a holiday that was made by the people. Because even the most beautiful places to visit can be improved by a welcoming smile. Here are one or two locals who are making a big difference to the community spirit in Suffolk and would love to say hello when you next visit us!
A breakfast to savour
I love to start family days out with breakfast at one of the brilliant cafes we have in Suffolk. Our number one is HONEY+HARVEY in Melton, on the outskirts of Woodbridge not far from The Old Granary. Not only is their food delicious, but they also welcome dogs with open arms and see them as part of the family, which we love. It creates a lovely atmosphere.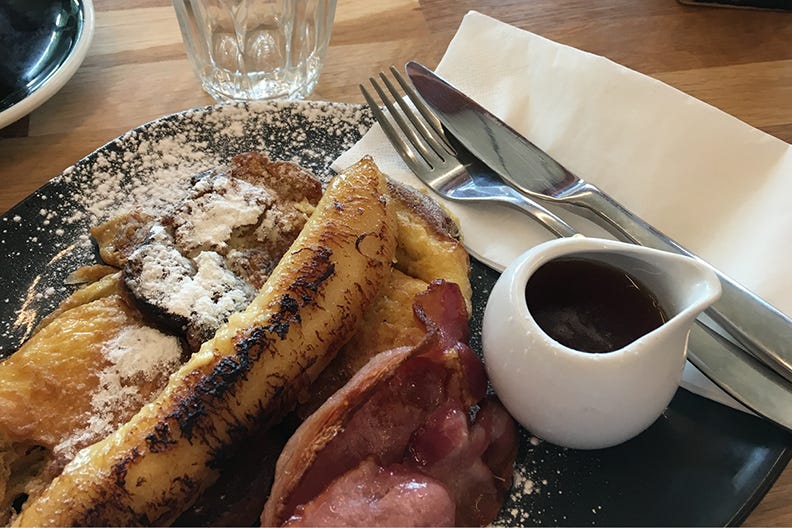 The owner is Harvey, a man who spent a year planning and researching coffee and tea before opening in 2011. His approach obviously worked – he was rated as one of the top 50 coffee shops in the country by the Independent! 
There's free parking outside the café. If you're in the heart of Woodbridge, Harvey has also opened a second branch there near Hamblin Road. They're both popular, so make sure you arrive early to get your pick of the tables and pastries!
The restaurant that comes to you
Meals out at local pubs and restaurants are lovely. But sometimes it's nice to stay in and make the most of your holiday cottage, too! One way to get the best of both worlds is with local caterers Country Cuisine, based in Saxmundham. 
Now, this family company are offering a drop-off catering service to our Suffolk holiday cottages. For me, the thought of a delicious dinner, followed by a glass of wine in front of the log burner or on the decking, sounds like heaven. Factor in the local produce from suppliers like Friday Street Butchery and World of Fish, and you've got a night in to remember.
"Country Cuisine offered a drop-off catering service during lockdown to provide tasty, restaurant-quality food even when we couldn't go out and sit down to eat."

- Julian
Theatre by the sea
One of my cultural highlights in Suffolk is a wander down to Southwold Arts Centre whenever I'm in this seaside town. There are fantastic exhibitions and shows on all year round. This year, that includes a programme of new plays from Suffolk playwrights – and we are proud to be its headline sponsor! 
The centre has a long and interesting history and has been home to a professional summer repertory theatre for over 80 years (they say it might be the longest surviving season in the country). Whether you're an art lover or are just looking for something fun to do on those rare rainy days, this is a family-friendly local gem. Stay at Garden Lodge and book your tickets now for a delightfully memorable get-together.
"Can't get to Suffolk right now? To help the arts centre survive the lockdown, you can tune into a summer of live transmissions called Theatre on the (Virtual) Coast in 2020."

- Julian
Continue the journey
Let us take you on a journey to Suffolk from the comfort of your sofa! We're bringing the best of England and Wales to you – so read on and experience Julian from Suffolk Secrets' favourite places to go and some hidden gems, too. We've got plenty of nearby properties, and can't wait to welcome you...