Suffolk's best food and drink
A break by the seaside wouldn't be complete without a parcel of fish and chips ripped into on the beach. We're lucky to have some amazing, passionate producers in the area too, so whatever you'd like to try, I'm sure you'll find it. 
The best fish and chips
As you wind your way down the steep, narrow streets of Aldeburgh (perhaps from Interludes?) towards the sea where the fishermen haul in their catches, you might just catch the scent of salt and vinegar in the air. Chances are, you've stumbled upon Aldeburgh Fish and Chips on the High Street.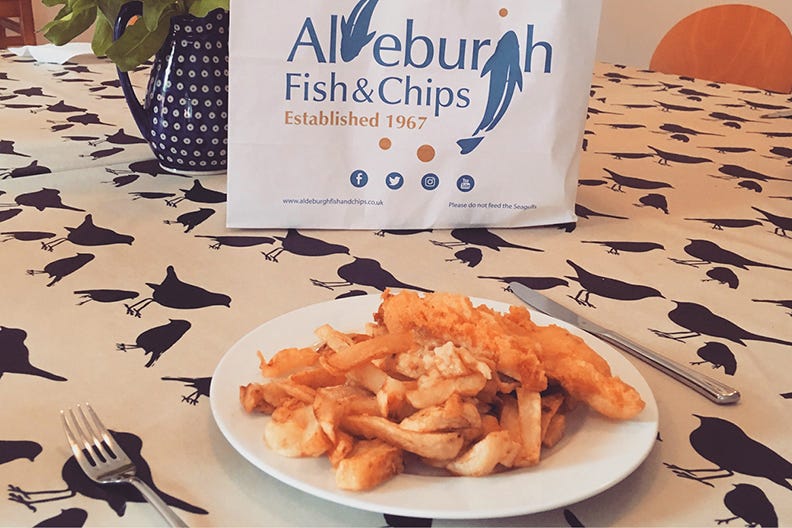 This famous chippie has been family-run for over 50 years and attracts crowds from miles around. It's regarded as one of the best in the whole country, which is some statement! There's parking nearby at King Street if you're coming from further afield. It's the perfect place to grab a seaside supper – laying just a stone's throw from the beach where you can perch on the wall and gaze out across the waves as you dine. 
"Aldeburgh Fish and Chips stayed open with social distancing throughout the lockdown so they could support the local community with a nice dinner to look forward to. Please come and show them your support when you can!"

- Julian
A top English vineyard
You might not think of Suffolk when you think of wine. But, because we're lucky enough to be one of the driest and sunniest regions of the UK, it's a brilliant place to grow grapes. And, on the border between Norfolk and Suffolk near Bungay, is Flint Vineyard, a wine lover's paradise.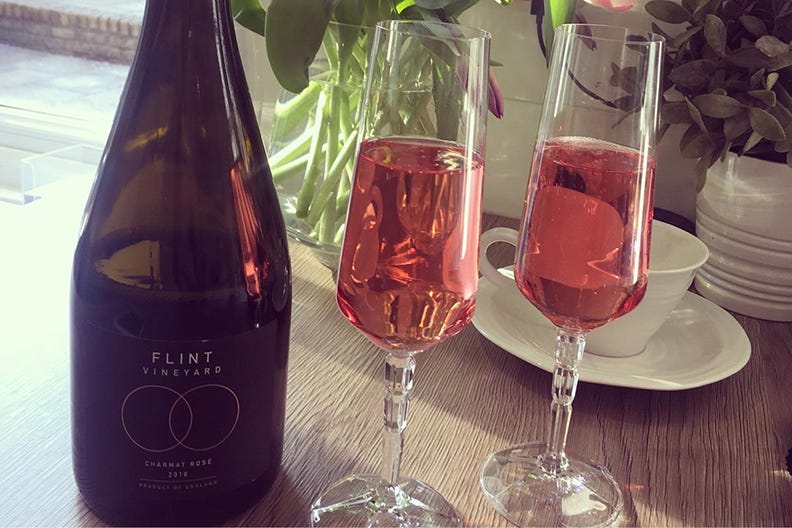 They create incredible English wines with new vintages always being released and something new to try. I heartily recommend their relaxed vineyard tours, which usually run on Wednesdays and Saturdays, led by owners Hannah and Ben. They also offer a '15-mile lunch' afterwards with some of the finest local produce made within 15 miles of where you'll eat. 
If your trip to one of our Suffolk cottages, like nearby Church Farm in Halesworth, comes on the second Friday of the month, it's worth popping along to the vineyard's free monthly get-together. They bring in brilliant street food, live music and deck out the place with magical fairy lights. You'll have the chance to try wine by the glass as well as tasty beers beer from Ampersand Brew Co, which shares the site. It's a wonderful family-friendly event with a lovely atmosphere. 
Baking up a storm
In the picturesque town of Orford (one of the prettiest in Suffolk, I'd say), is a brilliant independent bakery and café that I always drop into when I'm in the area or visiting The Great House, one of our local properties. Pump Street Bakery is family-run and serves outstanding bread, delicious handmade pastries and all sorts of sweet treats. 
Try some and have a stroll around Orford while you eat – perhaps venturing up to Orford Ness, the riverbank or a forest walk for a picnic.
While you're here, don't miss the chance to try some of the bakery's chocolate. After mastering the art of flour and yeast, they turned their hand to importing cocoa beans from single estates and cooperatives across the world. The flavours? I'm glad you asked – they have a range, but my favourite is the unusual 'Sourdough and Sea Salt' bar that's not too sweet and not too dark. Yum! 
Continue the journey
Let us take you on a journey to Suffolk from the comfort of your sofa! We're bringing the best of England and Wales to you – so read on and experience Julian from Suffolk Secrets' favourite places to go and some hidden gems, too. We've got plenty of nearby properties, and can't wait to welcome you...