Suffolk's best nature reserves
I'm always surprised that more people don't talk about Suffolk as a top destination for lovers of wildlife and natural history. Mind you, that's no bad thing because it just means more for you and me – the people who know what a truly special home this county is to some exceptional animals and plants.
The Broads in miniature
For summer days spent chasing dragonflies that dart over the reedbeds, and winter months immersing yourself in the flocks of wildfowl that call this place home, take a trip to Suffolk Wildlife Trust's Carlton Marshes. 
This reserve is described as the Broads in miniature. There is a huge variety of different habitats for a wide range of different birds, bugs and plants – from marshes and fen to meadows and scrub. You might be joined on your visit by soaring birds of prey like hobby and marsh harrier, songbirds like reed warbler and grasshopper warbler, or hear the distinctive call of the cuckoo. I was very pleased to spot a barn owl last time I visited!
There are rare flowers like marsh orchids and ragged-robin, 28 species of dragonfly and the site is home to the rare fen raft spider. It's a paradise for nature lovers – with lots to see on repeat visits if you're staying nearby, possibly at Lake View Apartments? Just don't forget your binoculars! 
"During the lockdown, nature lovers were able to stay updated with the cuckoos of Carlton Marshes thanks to a geotagging project by the BTO. You can track one of the resident cuckoos here on its journey all the way to Africa and back each year."

- Julian
Fantastic fossils
If your perfect nature day out includes some sunbathing, hunting for fossils at Bawdsey is a brilliant family activity. Follow the path from the village past the old cottages (which have a fascinating past of their own) towards the tower to the end of the cliffs and the small sandy beach that reveals itself at low tide. 
Hidden in the clay are the remains of ancient sharks' teeth, fossilised shells and the bark of trees from the forests that once carpeted the seafloor near here. While you might need a sieve for the clay, there are also lots of rockpools to explore. 
If you're new to fossil hunting, local expert Kate Osborne from Beach Bonkers is here to help. On one of her fun beachcombing events, you can get to grips with the amazing treasures hidden in plain sight on Suffolk's beaches.  
Afterwards, it's only right to reward yourself with tea and cake from the Boathouse Café nearby. Enjoy the breathtaking river views – the perfect end to a brilliant day.
A national treasure
You've probably already heard of RSPB Minsmere. It was featured on BBC Springwatch a few years ago and, across the country, we all eagerly tuned in to watch fledgling birds hatch and leave the nest.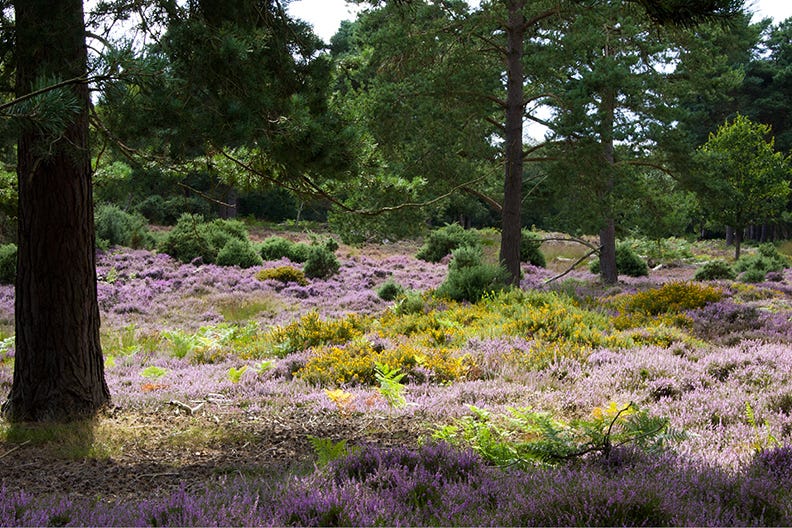 Otters slip in and out of the shallow water. Bearded tits flutter into the reedbeds. And the secretive bitterns let out their booming calls that can be heard far and wide. Minsmere is always well worth the short journey from nearby Southwold and Aldeburgh to discover what you will find. There are also lots of regular events held on the reserve, which are a great chance to learn from the brilliant people who live and work in this special environment.
Continue the journey
Let us take you on a journey to Suffolk from the comfort of your sofa! We're bringing the best of England and Wales to you – so read on and experience Julian from Suffolk Secrets' favourite places to go and some hidden gems, too. We've got plenty of nearby properties, and can't wait to welcome you...