Letting your holiday cottage

With both local and national teams, letting with us provides the best of both worlds
Original Cottages are a family of 29 truly local holiday property agencies across England and Wales.
After three decades in the business, we know what gives properties that extra pulling power. And with our dedicated local property experts, backed by a recognisable national brand, we're proud to say we can offer you the best of both worlds. From high impact marketing, to local personal service and property maintenance solutions. All supported by top notch management systems.
Our industry experts will work directly with you at every stage of the process, offering everything from legal advice on converting your property for holiday lets, to hiring cleaning and maintenance staff once you're up and running.
Find out what your local team can do for you
We'll send you a free owner information pack and can arrange for your local property recruiter to make contact for an informal chat.
Benefits of letting with Original Cottages
A great return on your investment
 Competitive commission rates and regular monthly payments.
 No sign-up or renewal fees (annual property grading fee of £120+vat applies).
 Protection from cancellations and damages.
High booking rates
 With 30 years of holiday letting experience, we know what gives each property extra pulling power.
 Our local marketing teams will focus on promoting your property within the local region.
 Our central team of marketing experts will promote your property through our websites, social media platforms, email campaigns, printed media and affiliate websites.
Expertise and guidance
 We can help guide you through the challenges that come with converting a property for holiday letting.
 We can offer advice on the day-to-day management of your property.
 We can help improve the appeal of your property, adding those special touches that we know holidaymakers love.
Bespoke property services
 Many of our brands can provide bespoke property management services and flexible maintenance plans.
 We can take on as much or little of the day-to-day running of your holiday cottage as you would like.
 Where we cannot provide services directly, our local teams can provide local recommendations.
Truly local teams
 Our teams live and work locally. They're experts not only in the local letting market, but everything local.
  For you and your guests they are on hand to help deal with emergencies, resolve problems, answer questions and offer advice.
 The reassurance of a local, friendly team encourages holidaymakers to return year after year.
Free professional photography
 We have dedicated in-house teams of photographers across the UK.
 They're all professionally trained and fully equipped to ensure your property photographs not only look their best, but reflect the individual character of your property.
Stress-free listing on additional websites, at no extra charge.
 We'll publish and maintain listings for your property on a wide range of hand-picked affiliate booking sites.
 All bookings received can be managed in one single place - your Original Cottages owner account.
  Our local teams are there to support guests that book through our affiliate listings too.
Our trusted affiliate partners include: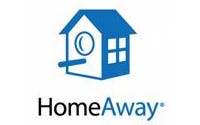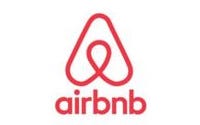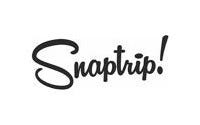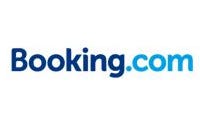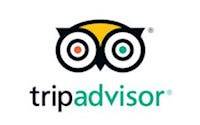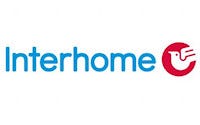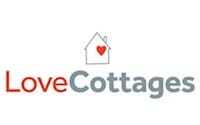 There are fantastic personal perks too
10% discount
off your own Original Cottages holidays
With over 5,500 Original Cottages properties to choose from, you too could enjoy exploring the UK for less.
Exclusive discounts from select partners.
We've teamed up with a range of local and national companies to ensure that you are rewarded with some seriously great offers and discounts. Partners include John Lewis, Mattressman, AF Affinity, Sponge, Virgin Wines, The Key Safe Company and more...
How to join our family
1. Submit an enquiry
We'll send you a free owner information pack and arrange for your local property recruiter to make contact for an informal chat.
2. Arrange a meeting
Covid-19: Where it is not currently possible to visit, our recruiters may offer a video meeting.
We'll look at your property, discuss your requirements, then draw up a letting proposal. This will include suggested booking rates, an income projection, and our advice on steps you can take to improve your return on investment.
Property visits are free of charge and come without obligation.
3. Receive bookings
After you join us, our teams will create listings for your property on our local brand website, the Original Cottages website, and on affiliate websites (Airbnb, Booking.com, Tripadvisor...). Select new properties may also be featured in national email campaigns, on our social media accounts or promoted in the local agency window display.
You'll be provided with an online homeowner account, where you can view your bookings 24/7 in real time and keep track of your income.
Additional information
How we market our properties

Using our local presence

Our local offices, local teams, branded vehicles and sponsorships ensure we have a significant local presence to promote our brands and properties.

Our local teams know their property portfolios inside-out, expertly matching customer enquiries to the right properties, then processing the bookings on-site.

Our brands exhibit at many local shows and events, making the most of every opportunity to ensure holidaymakers, local businesses and visitors are aware of us and directed to book our properties.

On our local and national Websites

We have a network of approximately 30 local brand websites in addition to our national website, Original Cottages. We hold top 10 Google rankings for thousands of keywords, giving us a competitive advantage that delivers results.

Each property is listed on all relevent local brand websites in addition to the Original Cottages national website.

Luxury properties are also promoted on our luxury website, Niche Retreats.

Utilising affiliate websites

We promote our properties across a range of trusted affiliate websites too, to maximise their booking potential.

We can publish and maintain your affiliate listings for you, at no extra charge. It's a real timesaver.

Affiliate partners include Airbnb, Tripadvisor, Snaptrip, HomeAway, Booking.com, Interhome, Love Cottages and more.

Social media engagement

We actively engage with followers on Facebook, Instagram, Twitter and Youtube through both organic and paid social media activity.

We showcase holiday properties, special offers, local news and events through our social media accounts.

Our social media following has grown by over 20% in the last year.

Regular campaign marketing

We regularly communicate with our customers through personalised, targeted emails and mailers.

Our campaigns are tailored to our audience, putting properties in the spotlight, promoting events and highlighting special offers.

Our regular Original Cottages marketing emails reach almost half a million subscribers.

Advertising and partnerships

We work with PR specialists, journalists, local tourism agencies and high profile bloggers to gain our cottages as much coverage as possible.

We place carefully timed advertisements in local press and selected national magazines and papers.

We've formed relationships with many local and national brands, including Virgin Wines, John Lewis and Country Life Magazine.
Investing in the right holiday property

Our experienced Property Recruiters frequently work with homeowners to help them select, furnish, manage and let their property, optimising their return on investment.

An overview of how we can help:

  We can visit properties with you.

  We can provide helpful feedback on the 'letability' of a property given its location and amenities.

  We can offer practical advice on simple steps to improve the ROI of the property (e.g. interior design).

  We can generate property proposals with rental rates and income.

  We can support with the practical running of the holiday let, taking away any ongoing hassle.

"Staycations are experiencing a huge surge in demand and given the nature of UK self-catering breaks appealing to those looking for safe, environmentally friendly, cost-effective holidays, this is set to continue for some time to come."

Matt Frost

National Portfolio Development Manager
Our response to Coronavirus (Covid-19)

From the start of the pandemic, we have been focused on supporting our homeowners, guests and staff

Sending clear, regular communications
In a world with so many unknowns, we have cut through the noise to give our homeowners clear, regular and informed communications about the situation, what it means to them, how we're adapting, and what they need to do to adapt.

Keeping safety our top priority
Our local teams have been equipped with all of the PPE necessary to continue visiting and servicing properties safely . Our photography teams have also adapted photoshoots, making them 'contact-free'.

Being there, whenever needed
We have made sure that we're always available on the end of a phone or email, and the feedback from our homeowners has been fantastic – we, and they feel like our relationships have only strengthened during this time.

Looking ahead...
With holiday bookings now on the up, we are helping both new and existing homeowners to make their properties safe and ready for visitors. We understand our holidaymakers' needs and are advising our owners on how to optimise their property – from facilities, to pricing – to achieve their booking potential.

Homeowner feedback we received during the pandemic:

"Just to say thank you so much for such a thoughtful and comprehensive update, and for all of the tips, it is much appreciated and very reassuring to receive."

"Many thanks for the update. Your message underlines the professionalism shown every day by your company. Let's look forward to a healthy and happy future."

"Thank you all. I am so relieved that our agency have demonstrated integrity and balance. Well done."
Testimonials

"We would highly recommend them"

We are very pleased with the way the Good Life Lake District Cottage Company manage our cottage. The team are friendly, competent and professional and deal with any issues as they arise in an efficient and courteous manner. The marketing seems excellent as we have a constant stream of bookings and their administration is very efficient in providing us with timely statements and income payments. We would highly recommend them."

Mr & Mrs Orrell
Owners of Hacket Forge & Brathay Loft in Little Langdale

"Very helpful, friendly and efficient"

When we approached Kent and Sussex Holiday Cottages to promote our new venture we found the team very helpful, friendly and efficient. We were impressed with their knowledge and experience of the holiday property market. There is a great deal of attention to detail and the photographs taken were beautiful and the property was impressively presented on a superb, clear, website. We have been delighted with the bookings received in our first season with only a few vacant weeks. We have also had some very happy guests. Well done Kent and Sussex Holiday Cottages.

Emily and Sue Corfe
Owners of Lime Trees in Kent

"They provide an excellent client service"

Best of Brighton Holiday Lettings have been my letting agent for 7 years, they provide an excellent client service. My property in Brighton is let 36-42 weeks of the year, providing me with an income 2 or 3 times the amount of a basic shorthold let

Owner
Brunswick Road Flat in Brighton

"Extremely efficient and pleasant to deal with"

I have been very impressed with the way Cornish Horizons have handled my property. I only bought the house a month ago and they have already arranged 4 bookings. All their Staff are extremely efficient and pleasant to deal with and nothing seems too much trouble. I can highly recommend their services.

Mrs Harvey
Owner of Turnstone Cottage in Padstow

"They've never disappointed"

We moved our agency to Wyke 3 years ago because of their good local reputation, and they've never disappointed. Always courteous and welcoming when we visit them in their quaint Swanage office, they are also helpful and prompt in replying to emails. Behind the scenes and with their local knowledge, if they can't sort out a problem they know someone who can. We aren't going to move our letting agency again.

Owner
Flat 5 Broadleys in Swanage

"Made our life as property owners so much easier"

"Wales Cottage Holidays have managed the letting of our property for over ten years now. They have relieved us of the time consuming tasks of advertising and negotiating with potential visitors, they have dealt well with the very few difficult visitors and they have invariably responded quickly and efficiently to our queries whether by email or by phone. They have just made our life as property owners so much easier - and in a professional, very friendly and approachable way. They even came to take photos of our property which were much better than the ones that we had organised."

Owner
Black Patch Cottage in Mid Wales

"Very easy to work with"

For a number of years, we stayed in rented cottages in Croyde with family and friends. During these holidays, we found Marsdens Devon Cottages to be the best. When it came to choosing a letting agency for Hillside, Marsdens was the natural decision. We didn't consider anyone else. In getting our property ready for market, the team at Marsdens were always helpful and gave us their experience and guidance which we followed. They are a great team and are very easy to work with. And above all, they understand that we want Hillside to be special and are interested in what we are trying to achieve.

Trevor Leighton
Owner of Hillside in Croyde