Live like a local
Ask anyone who's visited, and they'll tell you that Northumberland holidays are practically guaranteed to be warm and welcoming. You'll be treated like one of our own! Here are my top places to visit – all of which simply wouldn't be the same without the wonderful people who run them.
Keep calm… and visit Northumberland
Aside from being filled with books, Barter Books in the market town of Alnwick is also full of history. The shop's owner, Stuart, was responsible for finding one of the original Keep Calm and Carry On posters from World War II, which can be seen in pride of place behind the till.
The shop is one of the UK's largest second-hand bookstores and is situated in a Victorian former railway station. It's a haven for book lovers – you could spend hours here! In winter you can sit in front of the open fire flicking through pages with a hot cup of tea or coffee.
In keeping with its roots as a former railway station, there are fantastic murals and a model railway running between the shelves. There is a children's room with books and games, a station buffet with delicious food and hot drinks, and even an ice cream parlour.
"On a rainy autumn or winter afternoon, you'll have a warm greeting at Barter Books with its open fire and lovely, homely feel."

- Stacey
Beside the seaside
The fishing village of Amble is known locally as the 'friendliest port' because the locals are so welcoming! It is the ideal place for a day trip, with pretty walks and plenty of independent shops, café's and restaurants.
I must admit I'm a little biased because my grandad grew up in Amble, so I've always heard lots of stories about what he'd get up to in his childhood here. But it's a lovely village and these days we love going to Spurelli's for ice cream and coffee, Lilly's Landing for breakfast and Quayside Café for fish and chips.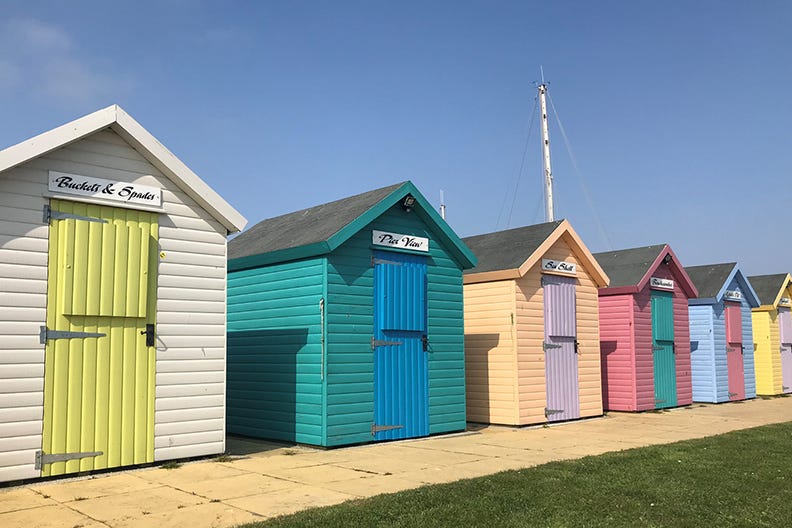 Along the harbour, there are a number of shopping pods housing local businesses, which are perfect for if you are looking for a unique trinket or gift from your travels. Alongside the front of a small sandy beach called Little Shore, meanwhile, are a row of delightfully bright beach huts.
A brilliant bakery
The Farm Bakery in Alnwick is a family-run independent bakery that serves what I believe are the best cheesecakes in Northumberland. They champion local produce and go above and beyond for their community.
Their cakes and traybakes are delicious, and they can cater for almost every sandwich filling you can think of – which makes them a popular lunch spot amongst our staff who work in the town.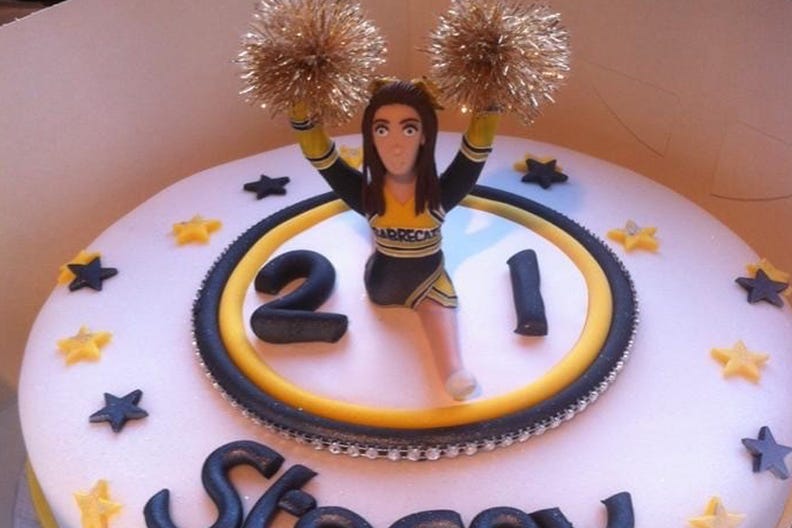 If you're visiting Northumberland to celebrate a special occasion, The Farm Bakery also create incredible personalised birthday cakes - give them the brief and they will create you something absolutely beautiful!
"During the pandemic, The Farm Bakery continued to bake bread for the community, with volunteer delivery drivers, and started a 'Saturday Night Cakeaway' delivery service for families in lockdown."

- Stacey
Continue the journey
Let us take you on a journey to Northumberland from the comfort of your sofa! We're bringing the best of England and Wales to you – so read on and experience Stacey, from our local team in Northumberland's favourite places to go and some hidden gems, too. We can't wait to welcome you…