Where history lives
History is all around us in Northumberland, and we'd love to share it with you on your next visit! Here are the places I find myself returning to time and time again to lose myself in mythical landscapes and the sites of legend.
An island in time
Holy Island is a beautiful place brimming with history. Visiting it is like entering another world.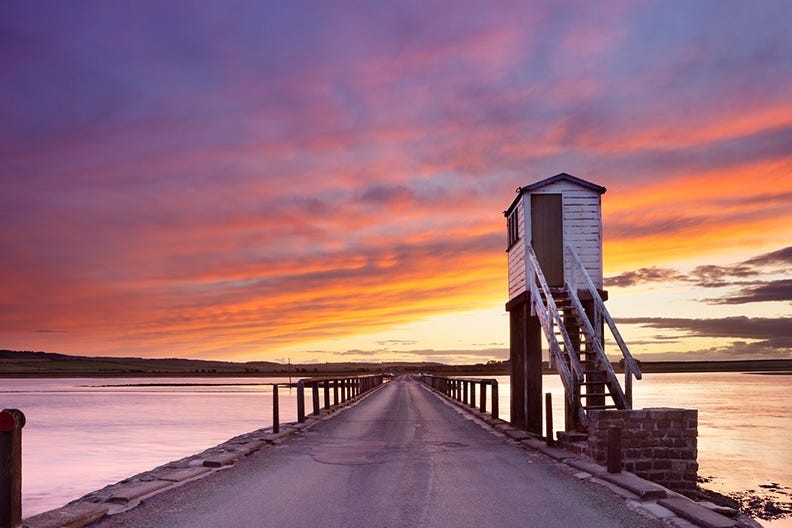 Lindisfarne Priory, once the home of monk, bishop and hermit, St Cuthbert, is well worth a visit. It is also the birthplace of the Lindisfarne Gospels, a manuscript of the gospels of Mark, John, Luke and Matthew. The 16th-century Lindisfarne Castle commands the landscape, sitting on the highest point of the landscape
They call this the island that isn't an island, because it is cut off from the mainland twice a day by the sea – something that attracted many of the locals who live here. If you'd like to join them for a week or two, you can even stay on the island in St Coomb's Farmhouse. Check the tide times before heading out across the causeway to reach it!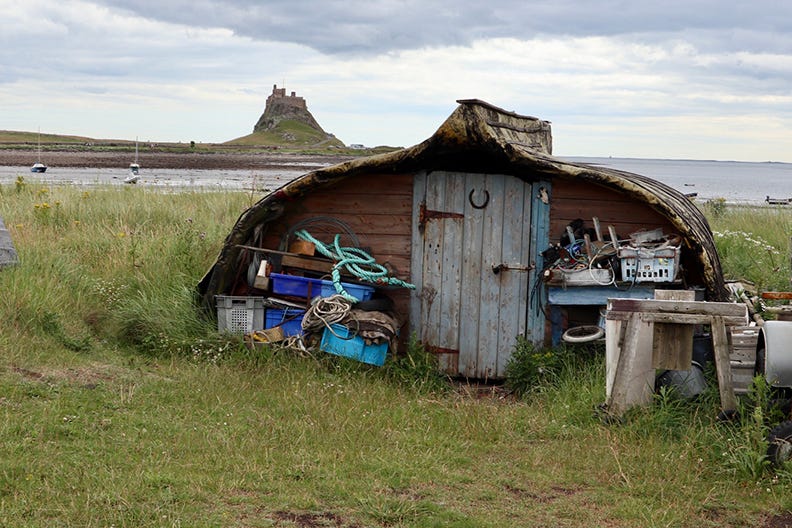 Although small, Holy Island is perfect for a day out with plenty to see and do. I love the picturesque views while strolling around, including some unique storage sheds built from old boats and the dramatic coastline. When you're ready for lunch, drop into Pilgrims, a family-run coffee roasters and café in a repurposed shipping container.
"Holy Island is a must for all history lovers and remains a place of pilgrimage today – I'd recommend a visit, when the tide allows"

- Stacey
Walk in Roman footsteps
Any stretch of the Hadrian's Wall Path will transport you back into the times of the Romans, as you explore the remains of forts, towers, turrets and towns. There are miles of walks to choose from, with routes suitable for all abilities.
I'll always stop for a break at the museums along the path and learn something new. It's hard not to be overwhelmed at how much the world has changed over the years.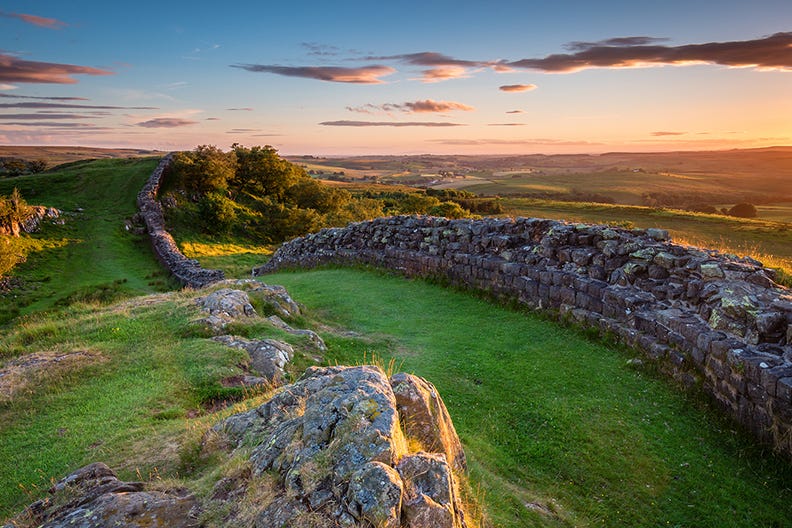 One of the most incredible views seen along Hadrian's Wall is Sycamore Gap – where a tree grows in a dip within the wall. This natural beauty is famous for being featured in the movie Robin Hood: The Prince of Thieves. Not only that, but Hadrian's Wall was an inspiration for writer George RR Martin's A Game of Thrones series.
The magical Alnwick Castle
Alnwick Castle is unlike any other castle in the country. In the winter months, it is home to the Duke and Duchess of Northumberland but, in spring and summer, it is open to visitors to explore and enjoy.
Visitors can roam the grounds at their leisure, or take guided tours filling you in with history and secrets of the castle. The state rooms are also open to visitors, guests can see family portraits and you can even walk into the Duke and Duchess's own library. There is something for everyone, including museums and an area filled with activities for children including soap making, wand making and a dress-up station to become a princess or knight.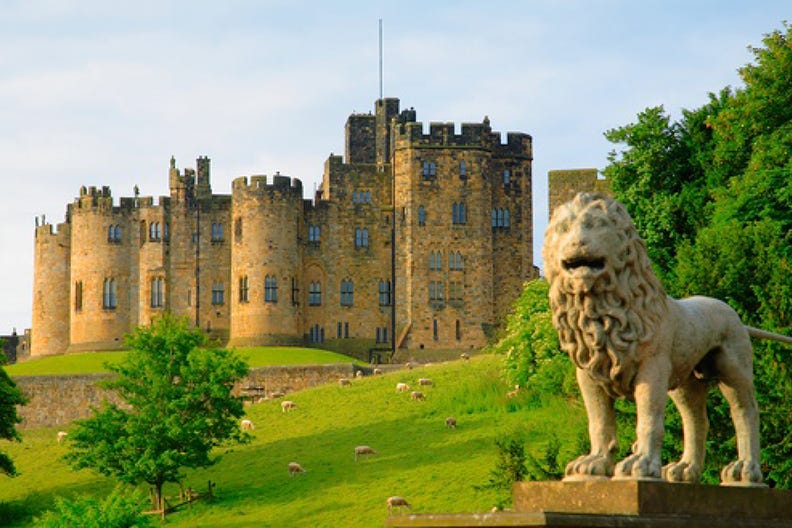 You may also recognise Alnwick Castle from the big screen. It appeared in episodes of Downton Abbey, and featured as Hogwarts School of Witchcraft and Wizardry in the first Harry Potter films. After you've posed for photos, head to the Treehouse Restaurant – a dreamlike, sprawling eatery in the treetops that will itself surely go down in history!
"Alnwick is one of my very favourite places. Afterwards, do walk into town to enjoy our independent pubs and cafés."

- Stacey
Continue the journey
Let us take you on a journey to Northumberland from the comfort of your sofa! We're bringing the best of England and Wales to you – so read on and experience Stacey, from our local team in Northumberland's favourite places to go and some hidden gems, too. We can't wait to welcome you…