At one with nature
Over the years, we've welcomed thousands of visitors who have booked Northumberland cottages to enjoy the amazing wildlife we have on our doorstep up here. From watching porpoises leap through the waves outside tranquil fishing villages, to the explosive birdsong of an awe-inspiring dawn chorus in magical woodlands, there's always something new to experience. Let me show you some of my top spots for nature lovers in Northumbria.
Birding on the Farne Islands
The Farne Islands, scattered off the coast near Bamburgh and Seahouses, are home to one of the most exciting seabird colonies in England. Here, an incredible 23 species of birds, including puffins, terns, kittiwakes and guillemots have taken up roost.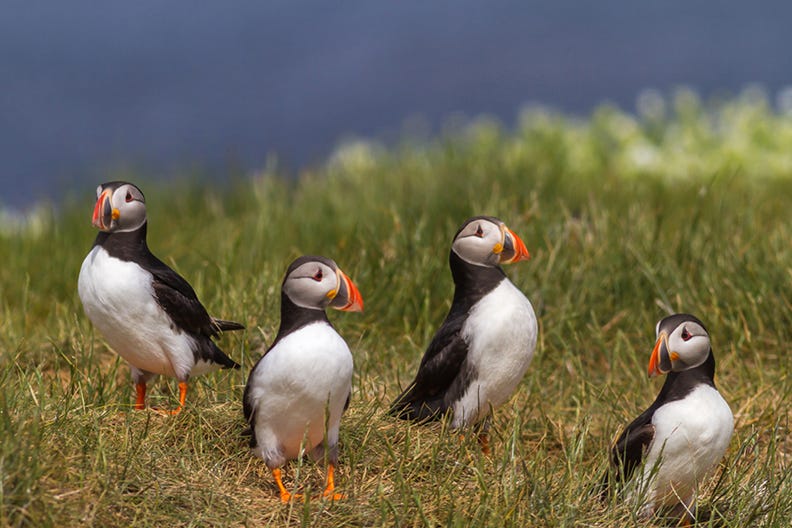 My words can't possibly do justice to the sight, but I'll do my best to paint the picture for you. Thousands of birds are perched on the rocks, with chicks begging for food and adults loudly screeching at one another as they bicker between themselves. Overhead, the bright skies are darkened by swirling groups soaring through the air. The islands are also home to thousands of grey seals, which can often be seen basking on the rocks or bobbing their heads up above the water. If you're lucky you might even spot some playful dolphins.
During the summer months, boat trips take place to the Farne Islands from Seahouses Harbour so you can see nature in all its glory (I use Serenity Farne Island Boat Tours or Billy Sheil's Boat Trips). If you're looking for a bit of magic and to see the setting sun like never before, I recommend a peaceful sunset cruise – watch wildlife basking in the evening light, while the sun sets behind Bamburgh Castle in the distance. It's simply idyllic.
"Thousands of seabirds, seals bobbing in the water and dolphins dancing in the surf. It's a sight that needs to be seen to be believed!"

- Stacey
Where to see wildflowers
Let me take you on a trip to Embleton Bay next, which was BBC Countryfile Magazine's beach of the year! It's just north of Craster and about 20 minutes in the car from nearby Alnwick.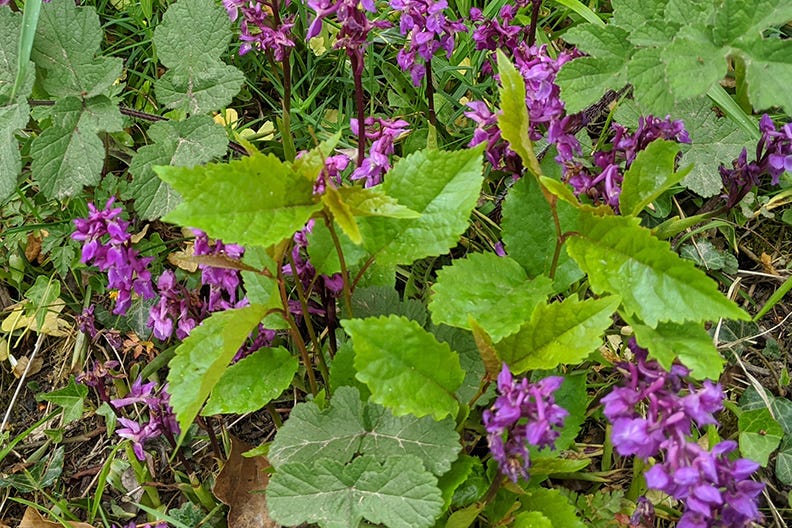 After you've wandered along the stunning beach for a little while, make your way back inland and climb into the beautiful, wildlife-rich dunes. They're the perfect place to snap some photos of gorgeous wildflowers like bluebells, cowslips and burnet roses. The county flower of Northumberland is bloody crane's-bill, which, with its vivid purple-pink petals, is in bloom here all summer long.
Continue the journey
Let us take you on a journey to Northumberland from the comfort of your sofa! We're bringing the best of England and Wales to you – so read on and experience Stacey, from our local team in Northumberland's favourite places to go and some hidden gems, too. We can't wait to welcome you…