For the peckish
We're famous for our produce around here. Kent is called the Garden of England for good reason, and both counties are home to some fantastic people making delicious treats to enjoy. But there are also lots of cooks and chefs in our wealth of restaurants, cafes and food stalls who are using these local ingredients to create mouth-watering dishes and defining the modern flavours of the South East.
Fish in Folkestone
The Harbour Arm in Folkestone is a must-visit for anyone who loves the seaside. All I have to do is close my eyes and I am transported back to lovely days spent strolling along the idyllic jetty enjoying the views and fresh sea air. There are lots of lovely little shops to explore and cafés to browse – you've heard of pub crawls, but you could easily do a coffee and cake crawl here!
If you're visiting us for a special occasion, staying at nearby Seascape or simply fancy a celebration, my top tip is to reserve a table at Rocksalt. You can enjoy seafood so good it has been featured in the Michelin Guide, while enjoying the sweeping vistas of the waves. As the sky's colours start to change at sunset and lights twinkle across the harbour, it's a truly magical place to be.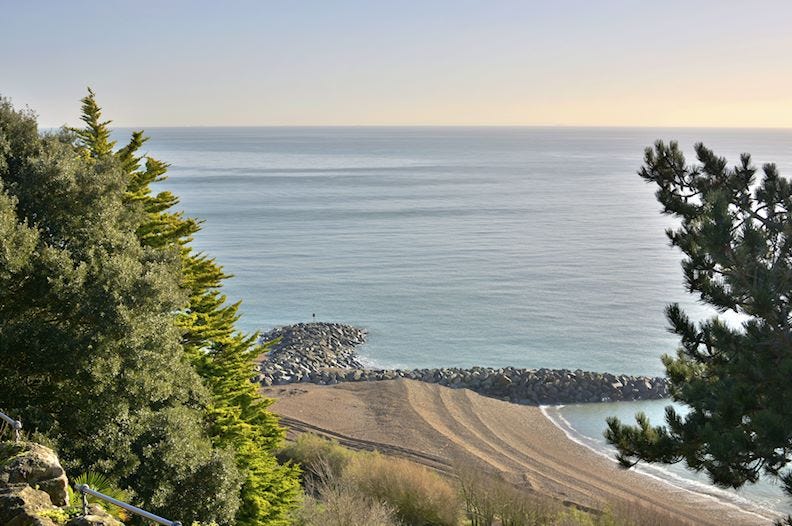 Gin in Marden
Would you believe there hadn't been a new gin distillery in Kent for 200 years before two local scientists decided to drop the Bunsen burners and turn their hands to beverages instead? Today, the team at Anno Gin, in Marden, Tonbridge, are using the power of science to create delicious spirits with quality local botanicals and flavours.
You can go on a distillery tour and tasting, which we have heard lots of good things about – perfect for groups on holiday at The Wagon Lodge! If you've ever fancied becoming a distiller yourself, you can also try your hand at blending your own perfect gin – to take home for friends or keep to yourself, if it's really good.
"During the lockdown, Anno Gin turned to producing alcohol hand sanitiser for the local community using their scientific knowledge to create a safe and affordable product in a time of need. Now they are back in business with delicious drinks, I hope you'll visit to show them your support."
Hot chocolate in Brighton
On a sunny day, there's no shortage of tasty ice cream in Brighton. But what's the best tonic for those grey days when you're looking for something warming? My favourite is the signature drink at Black Mocha – an indulgent 70% Madagascan hot chocolate mixed with invigorating espresso.
It's a real treat, especially if you choose one of their brunches, sandwiches, snacks or cakes to go with it. Supping on one slowly, before venturing out to explore the rest of Brighton's iconic North Laine, is the perfect way to enjoy a cloudy morning a short stroll from one of our favourite properties Cheltenham Cottage.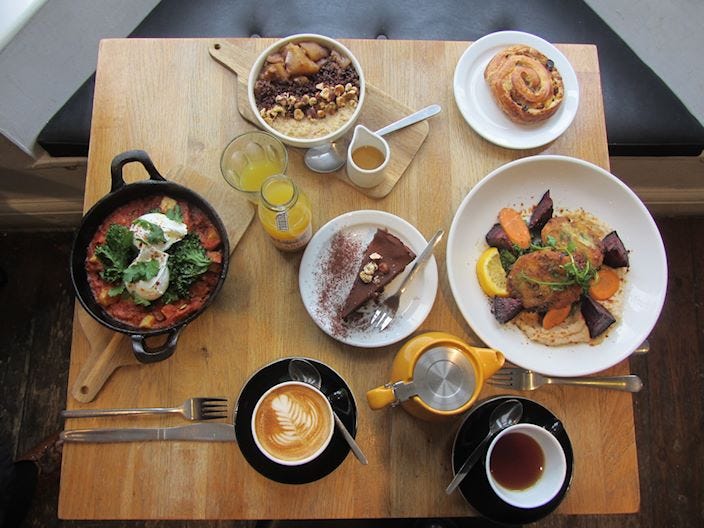 Oysters in Whitstable
Whitstable, a fishing port on the north coast of Kent, is one of my favourite places for delicious seafood. The Lobster Shack is a beach bar serving world-famous Whitstable Oysters and lots more, too. I'd recommend everything, but what's best is to just drop in and see what's on the blackboard that day – whether you choose cod or skate, baked lobster or dressed crab, it's all amazing!
The Lobster Shack is right on the quay and boasts great views out across the sea where you can watch seagulls circling and bobbing boats returning to shore with their catch. If it's busy, just order to takeaway and wander over to the lapping waves to dig in. It's a proper holiday treat to enjoy from your break in Number 46.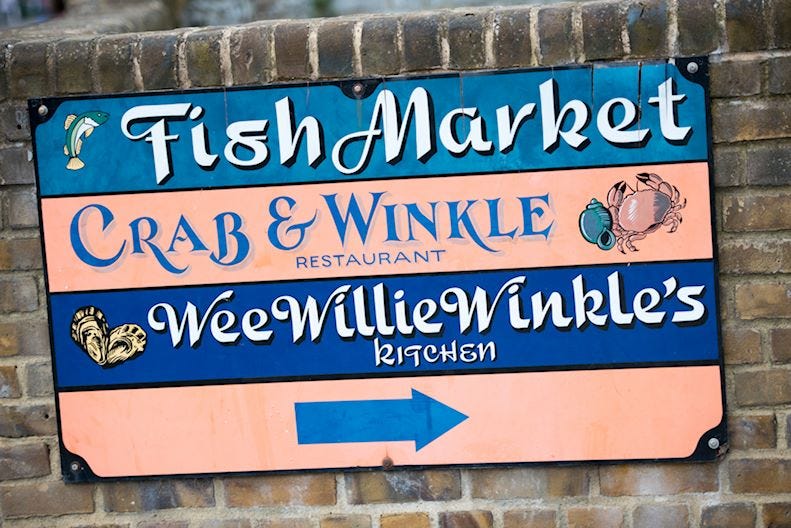 Continue the journey
Let us take you on a journey to Kent and Sussex from the comfort of your sofa! We're bringing the best of England and Wales to you – so read on and experience Carol from Best of Brighton and Angela from Kent and Sussex Cottages' favourite places to go and some hidden gems, too. We've got plenty of nearby properties, and can't wait to welcome you soon…