For the outdoorsy
We're blessed with plenty of sun in the South East, and what better way to enjoy it than getting out to see the changing light dancing across the landscape? Whether you're after walking trails or views accessible to all, we've got you covered. Just imagine yourself surrounded by green trees, flowers and apple orchards, and you'll be halfway here already!
Captivating cliffs
If you're itching to get out and see the best of Kent and Sussex by foot, Seven Sisters should be right up there at the top of your list. These spectacular chalk cliffs are part of the Heritage Coast and an Area of Outstanding Natural Beauty. One of the iconic British views, they are perfect for nature lovers and those who fancy a hiking challenge or leisurely stroll from nearby properties like Number 42.
You can often see rare seabirds, like fulmars and kittiwakes, swooping around the cliffs, which are named after the seven daughters of Atlas and were formed 80 million years ago by glaciers. I've got lots more facts I could share with you, but I won't go on!
The visitor centre has recently been closed due to the lockdown, but the park is open. It's still well worth visiting this truly amazing place to be spellbound by its beauty!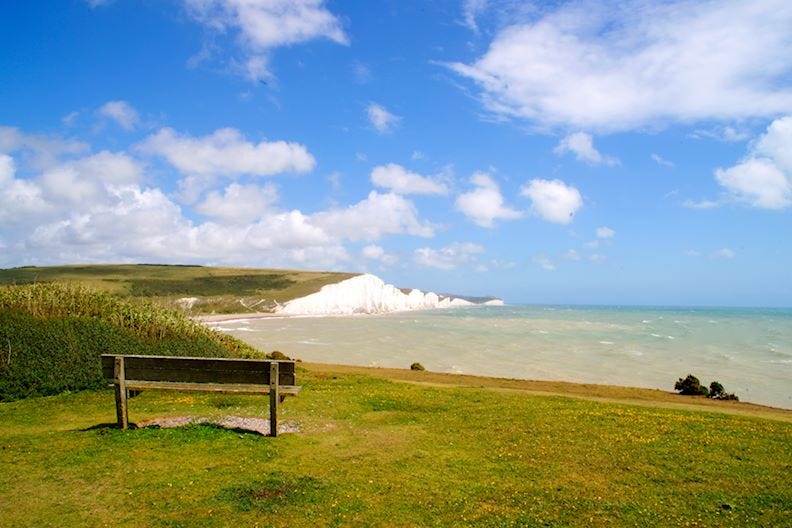 Never-ending views
For a much more relaxing way to take in some breath-taking views, let Brighton's i360 take you 450ft into the air. The panorama from up there is something special, and it's even better with a drink from the onboard bar. For me, it's best at night with the city lights twinkling below you and the reflection of the moon and stars over the sea. Stay at The Nest and you'll have a great view of the tower across the rooftops.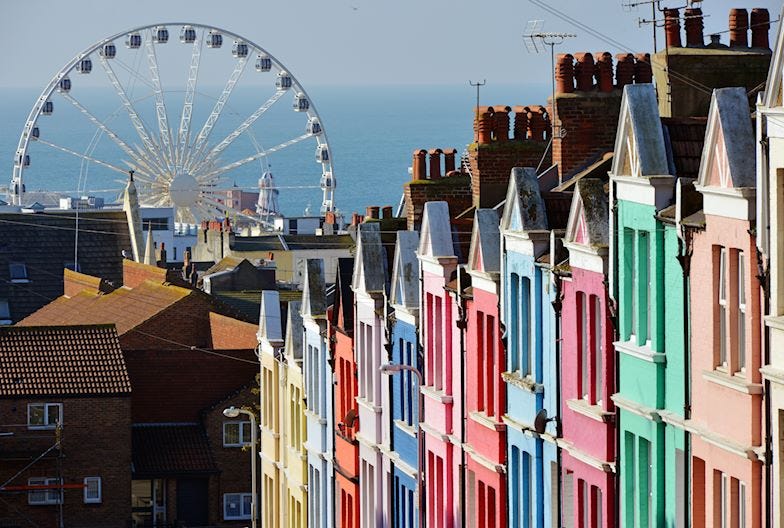 I can also recommend the open-top bus tours from the South Downs to Brighton Seafront. You'll get up close and personal with the city and countryside, plus there are lots of drop-offs along the route with beautiful walks nearby. Head to Devils Dyke, for example, which is a perfect day out of the city. It's a legendary beauty spot – in Victorian times, people would flock here. Today, it's far more peaceful and a real escape. Stay at Adelaide Mansions I and you'll be there in just minutes.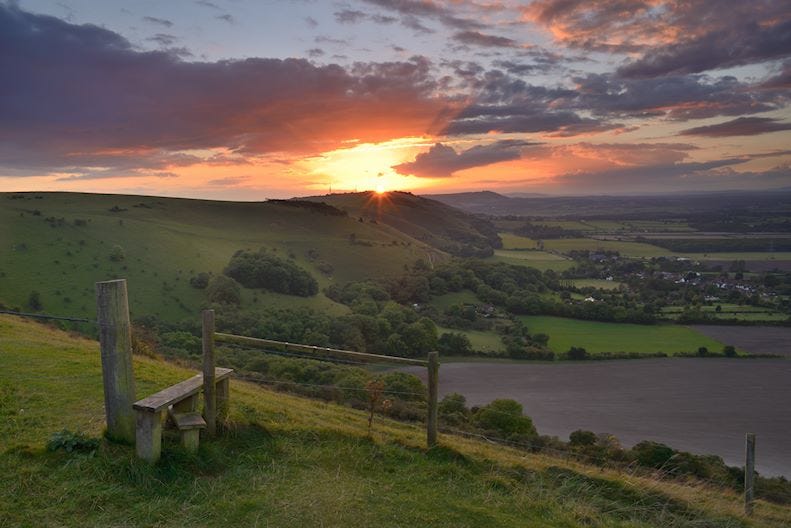 An ancient landscape
If you're a nature lover, you'll want to make a note of Eridge Rocks for a future visit. Deep in the woods are a series of natural stone formations that are over 600 metres long. Teeming with life, they have been adopted by Sussex Wildlife Trust. You can find beetles and butterflies, day-flying moths and even poisonous adders in the bracken (only to be admired from a safe distance, of course). Surveys in 2011 discovered over 195 species of invertebrate!
In winter the rocks freeze to create huge icicles, while in summer you can see every inch of their surface. I think of it as fascinating geological history unfolding before your eyes.
Continue the journey
Let us take you on a journey to Kent and Sussex from the comfort of your sofa! We're bringing the best of England and Wales to you – so read on and experience Carol from Best of Brighton and Angela from Kent and Sussex Cottages' favourite places to go and some hidden gems, too. We've got plenty of nearby properties, and can't wait to welcome you soon…