For castle lovers
By the sheer number of castles in Kent and Susses, you'd think that everyone lived in one in medieval times. Joking aside, we're very lucky to have such well-preserved monuments to the past, and many are making their way into the 21st century with family fun, glorious gardens and fascinating tours.
Fearsome fortresses
Leeds Castle is awe-inspiring. There's simply no other word that will do it justice! I'm sure you'll agree when you are greeted by the sight of the island palace surrounded by peaceful waters. Once home to Henry VIII, today it is a brilliant family day out. The Cedar Lawn, Princess Alexandra Gardens, Adventure Playgrounds and Bird of Prey Centre are all fantastic attractions in their own right, so to have them together in one place is really something.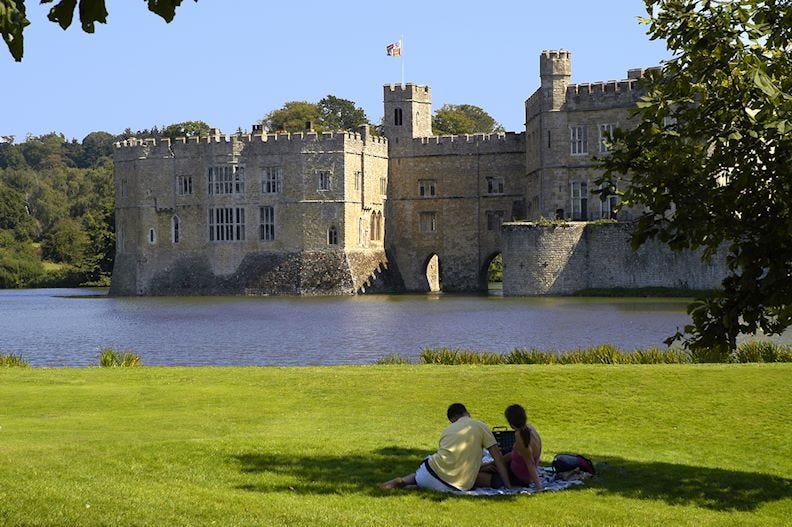 It's great for those with young children, who will have lots of space to play and run, and will enchant older children who love their history. You'll need to book in advance for the more popular activities so please check before you travel. If you want to stay nearby, Rose Cottage would be the perfect place for easy access.
Arundel Castle, meanwhile, is a beautiful place for those in touch with the natural world. It's like visiting a real-life version of the kingdom of Arendelle from Frozen! The gardens here are stunning in spring and summer, with colour bursting from the flowerbeds and butterflies dancing across the lawns. I'd recommend Number 26 for anyone keen to visit.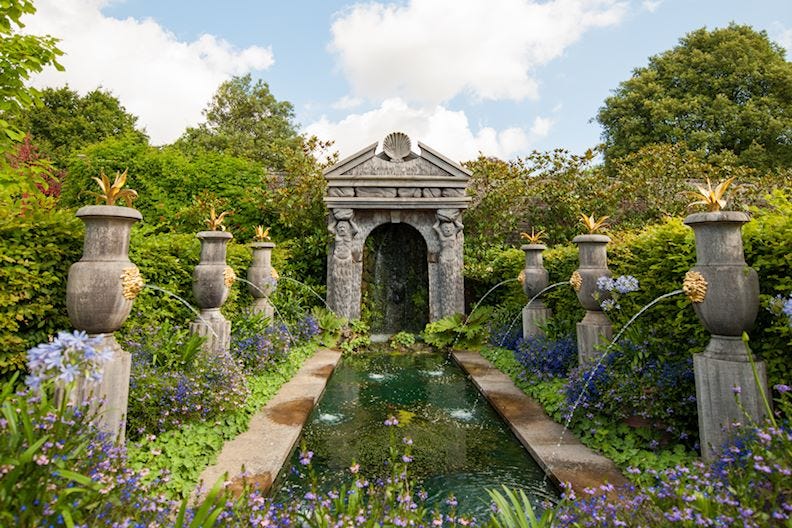 Grounds for celebration
There are so many unforgettable National Trust properties with glorious grounds and gardens to wander in Kent and Sussex. Here are a few of my favourites.
At Sissinghurst, the garden is world-renowned. It's a must-visit for anyone who's ever felt the slightest urge to pick up a spade – with a diverse range of plants and an otherworldly atmosphere. I won't try to describe what it's like, as I simply can't do it justice. Instead, I'll let author Vita Sackville-West, who was responsible for this amazing place, do it for me! She said, "The heavy golden sunshine enriched the old brick with a kind of patina, and made the tower cast a long shadow across the grass, like the finger of a gigantic sundial veering slowly with the sun. Everything was hushed and drowsy and silent but for the coo of the white pigeons." Bliss, indeed.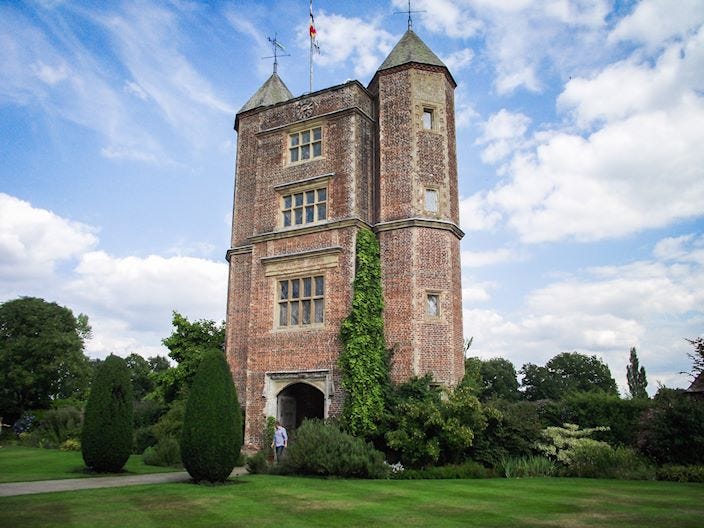 You can't stay in the castle, I'm sad to say, but I'm sure you'll love Hawkridge Oast just as much!
Bodiam Castle, the moated castle that looks like something out of a fairytale – just like nearby Hobbit House. I reckon you'd be hard-pressed to find a more picturesque fortress anywhere in the UK! Trace the medieval gardens that would have been something truly special all that time ago, and still are. The castle is also home to one of the largest colonies of bats in this corner of the country. You can sign up to special bat walks in the springtime to get a closer view and identify some of the different species that call Bodiam home.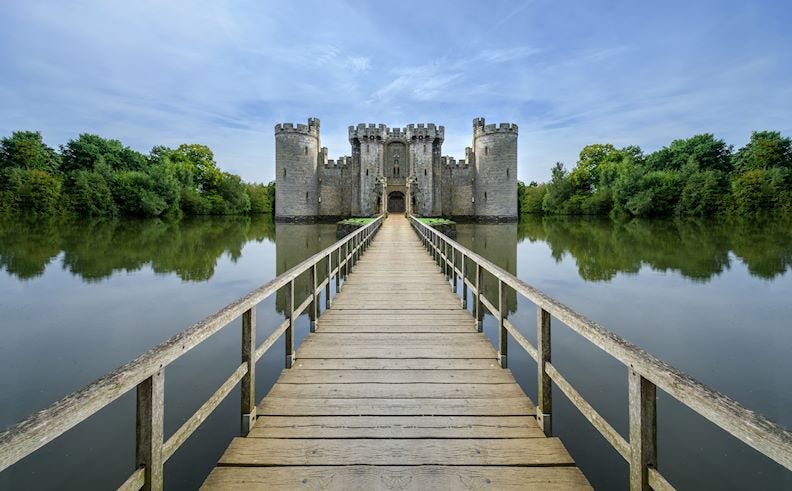 As always, please check before travelling to make sure your favourite castle and grounds has reopened after the lockdown. I know they are all working hard with the help of passionate staff and volunteers to welcome you back soon!
Continue the journey
Let us take you on a journey to Kent and Sussex from the comfort of your sofa! We're bringing the best of England and Wales to you – so read on and experience Carol from Best of Brighton and Angela from Kent and Sussex Cottages' favourite places to go and some hidden gems, too. We've got plenty of nearby properties, and can't wait to welcome you soon…