Fascinating heritage
Dorset is a county teeming with history and heritage to discover. From imposing National Trust properties to tiny attractions keeping the past alive, there really is something for everyone – no matter your age or interests. I've tried to list my favourites but, with so much to choose from, I'm sure you'll be able to tell me about something just as magical after you've had the chance to visit us in person.
Steam into Swanage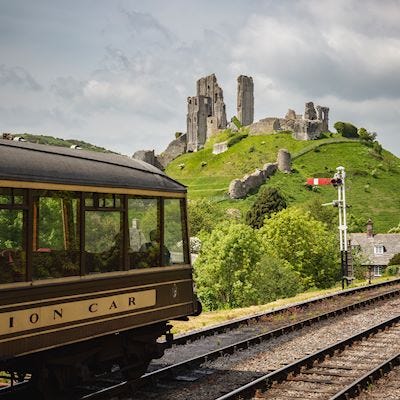 Travel back in time on the rails – and enjoy some spectacular scenery along the way! Jump aboard a steam train on Swanage Railway, which claims to offer one of the most frequent timetables of any heritage line. You'll take in the Purbeck countryside, pass the iconic ruins of Corfe Castle and delight in the surroundings of the authentic carriages, complete with original features in all their restored glory. Pull into Swanage, near Nestleton, and spend a blissful day before hopping on your train home.
If you've been bitten by the railways bug, you can also attend special events like driving experiences and dining trains – experiences to remember for many years to come.
After a hugely successful lockdown fundraising appeal, service is now resuming on Swanage Railway. Do check before you travel to avoid disappointment.
Venetian splendour
Like a perfect, ornate doll's house, picked up and set down in pretty formal gardens and flower meadows, is the National Trust's Kingston Lacy. This family home was reimagined as a Venetian Palace in the 19th century. Come and enjoy walks through the woods, which are magical at any time of year and just begging to be explored. During the springtime, snowdrops and bluebells carpet the grounds. During summer, bees lazily float between flowers. If you're staying at Dulcima Cottage, then a visit to Kingston Lacy really is a must.
Back at the house itself, you can tour the ornate rooms and discover the fascinating history of this elegant mansion. Treasures on display include striking wood carvings, exceptional furniture and priceless paintings by Titian and Van Dyke.
Booking in advance is essential right now for tours at Kingston Lacy, following the lockdown. Right now, it's open at weekends only.
Natural heritage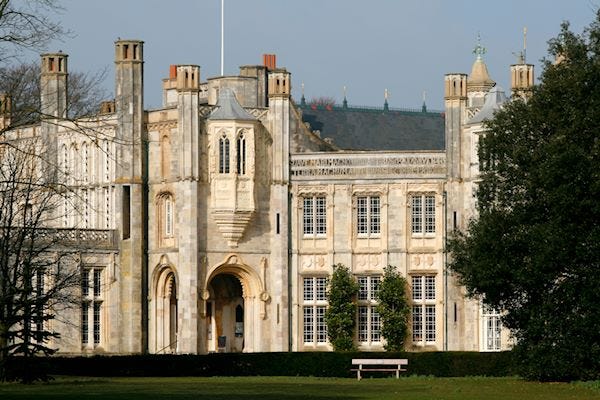 Down here in Dorset, we talk about the Jurassic Coast a lot. But, while the coastline is stunning and the fossil finds here have been revolutionary, most of us won't stumble across a complete dinosaur skeleton on our travels. So, at The Etches Collection in Kimmeridge, a stunning museum of marine Jurassic Life has been assembled to give you an immersive look at the history of our natural world. 
There are virtual aquariums, so you can see what these amazing creatures would have looked like, and the most extensive display of Jurassic fossils all found by just one man, Dr Steve Etches MBE. If you've been trying to work out how you can travel back 157 million years, this wonderful museum is the answer!
Continue the journey
Let us take you on a journey to Dorset from the comfort of your sofa! In these uncertain times, we're bringing the best of England and Wales to you – so read on and experience Anne-Marie from Wyke Dorset Cottages' favourite places to go and some hidden gems, too. We've got plenty of nearby properties, and can't wait to welcome you back soon…