Wild and wonderful
The wild world of animals, plants and insects is rich with colour in North Devon. We're proud to play host to rare species, revel in spectacular displays of flora and fauna, and celebrate the stunning backdrop we call home. If you've discovered a love for nature, then come and immerse yourself.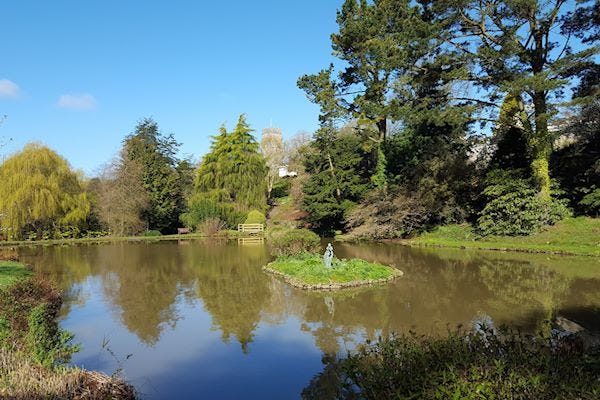 Crazy for camellias
Marwood Gardens is one of our favourite places to spend a relaxing Sunday morning. This 20-acre private garden is a tranquil place to relax – with three lakes, a series of mini waterfalls, plants, shrubs, trees, lovely views and woodland areas. The gardens are famous for the largest collection of camellias in the country. Visit in late spring to see them looking their best, alongside the magnolias in full bloom.
The first place we head to when we arrive at the gardens is the award-winning tearoom. You can probably see a trend emerging – we love food! The cafe is situated in what used to be the original owner, Dr Smart's living room and it provides not only lovely Devon fare but stunning views of the valley. If you are looking for a tranquil idyll, then I would most definitely place Marwood Hill Gardens at the top of your list.
As with many smaller attractions, Marwood Gardens need your support. Their latest opening times are on the website, but please note they aren't accepting cash right now so bring your bank card.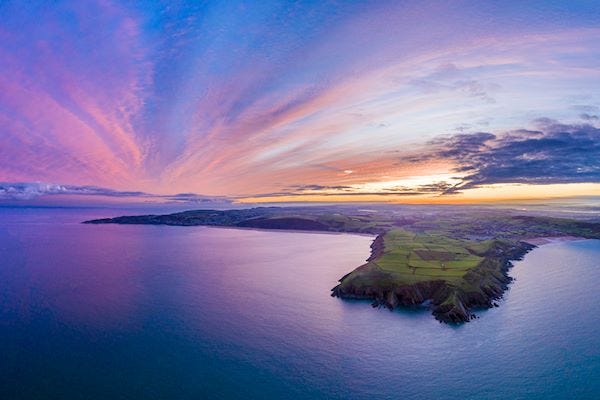 Run with the animals
This National Trust headland is one of my favourite running routes. Not only is it an impressive backdrop, but I'm often joined by the amazing wildlife that calls this special place home. You might spot jet-black shags soaring across the waves, stonechat singing from the bushes, lounging grey seals camouflaged on the rocks or even just the cattle and sheep that are helping to manage the vegetation through grazing.
The headland at Croyde, with its dramatic cliffs and crashing waves, provides me with the best motivation to keep fit and keep going along the narrow, hilly path. I can even stop on my way to wave hello to the happy holidaymakers at Sweets Cottage. Baggy Point separates Croyde Bay and Morte Bay which includes the beaches of Woolacombe and Putsborough. 
An unspoilt paradise
A day trip to Lundy Island is an experience you'll never forget. If you've ever visited North Devon before and longingly gazed out at the mysterious isle, then stop dreaming and book a voyage over! Travel is on Lundy's very own ferry, MS Oldenburg, with many original features from when it was built in 1958. Allow between 4-6 hours to explore the island, plus crossing times of 2 hours each way – it's a full day out. If you're lucky, you may be followed by a pod of dolphins wanting to play!
Once you're there, you'll be treated to unspoilt scenery and a rich array of wildlife including puffins, seals and the striking Manx shearwater. They are the longest-living wild birds in Britain and can reach the ripe old age of 50! The island is never crowded and always a treat.
The keepers of Lundy Island are working hard to get everything up and running again. Check their website, book in advance and help keep the island open with your support.
Continue the journey
Let us take you on a journey to North Devon from the comfort of your sofa! In these uncertain times, we're bringing the best of England and Wales to you – so read on and experience Oliver from Marsdens Devon Cottages' favourite places to go and some hidden gems, too. We've got plenty of nearby properties, and can't wait to welcome you back soon…