Local characters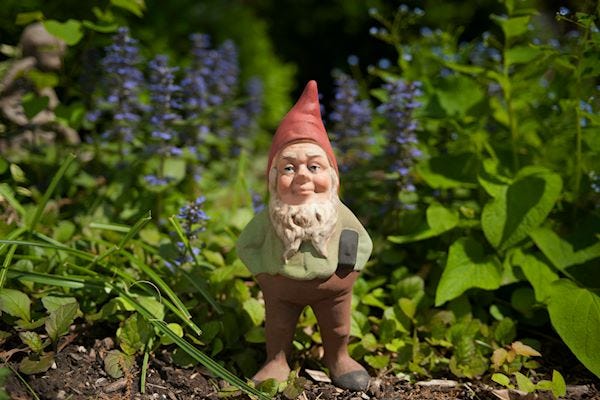 We're a delightfully quirky bunch on the North Devon coast. There are distinct local customs, accents and traditions between villages just a mile or two apart. And that means that our local character is plain to see – especially if you're visiting us for the first time. Come and discover my favourite places that are utterly unlike anywhere else in the world. 
Gnomes away from home
Enjoy a unique day out in North Devon when you take a visit to the Gnome Reserve and Wild Flower Garden. This eccentric local treasure is the largest collection of gnomes in the world and, when you visit, you can add to their number. There are gnome hats and fishing rods for loan at the entrance, so in the words of the reserve, "the gnomes will think you're one of them."
Discover all of the gnomes, then take a wander around the wildflower garden. Afterwards, enjoy a family lunch in the picnic area or a Devon cream tea and local ice cream from The Gnome Kitchen.
Take a peek at the Gnome Reserve's website when you travel – at the moment they are open, but the house and shop remain closed.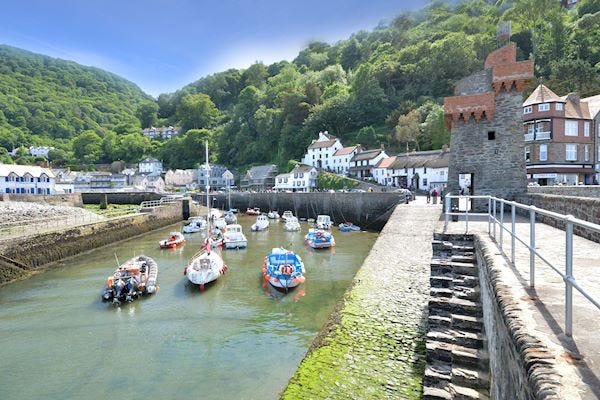 Visit Little Switzerland 
Lynton and Lynmouth are situated within the Exmoor National Park and are surrounded by some magnificent scenery. Lynmouth is one of the jewels of Exmoor. The village is very picturesque with the River Lyn winding through it down to the sea. Lynton sits on the cliff above it and is packed with a range of independent shops and cafes. 
The clifftop town and seaside village are connected by road, but a more memorable way to go between them is by the famous Cliff Railway. This water-powered funicular (which means operating by cable) railway was opened in 1890 and is the highest and steepest of its kind in the world. 
There are some fantastic walks nearby, with some more challenging than others. Lynton provides access to the Valley of The Rocks – a dramatic section of the Exmoor coastline. Lynmouth's most popular walks are past the scenic surroundings of Mariners to Watersmeet and its lovely tearooms, and Countisbury, which is a more challenging ramble.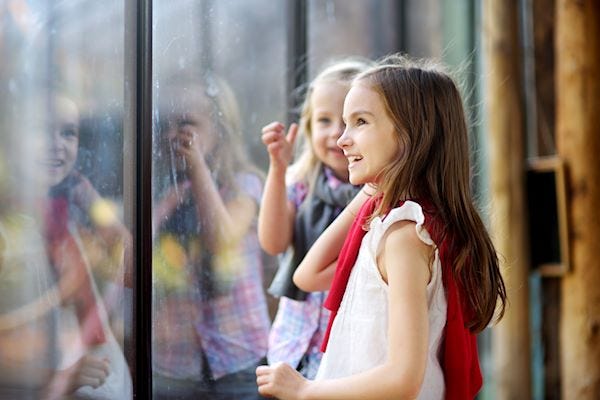 Where dinosaurs roam
The wildlife park at Higher Leigh Manor is home to many exotic birds and animals, from lions and wolves to sea lions and parrots. Oh, and a Tyrannosaurus Rex! You see, Combe Martin Wildlife and Dinosaur Park is packed with over 19 animatronic dinosaurs. They wake up every hour to delight and terrify in equal measure. If you or the kids are an aspiring palaeontologist, then welcome home. 
There is lots here to entertain everyone, including the Dino Express train ride and Egyptian underground tomb to explore. Or swing by the Critter Cavern exhibit – and you'll have seen a fascinating cross-section of thousands of years of the animal kingdom, all in one day. Stay at Bay View Bungalow and it'll be right on your doorstep. 
It's worth booking in advance for Combe Martin Wildlife and Dinosaur Park right now. You won't want to miss out on T-Rex's teatime!
 
Continue the journey
Let us take you on a journey to North Devon from the comfort of your sofa! In these uncertain times, we're bringing the best of England and Wales to you – so read on and experience Oliver from Marsdens Devon Cottages' favourite places to go and some hidden gems, too. We've got plenty of nearby properties, and can't wait to welcome you back soon…