Your wildlife encounter
Wild cliffs carved by the sea. Pristine meadows teeming with insects. Drama and tranquillity. Special habitats and secrets waiting to be discovered. Cornwall is home to so much nature and wildlife – both on dry land and out at sea. Come and see giant sea creatures or tiny crustaceans. Migrating birds and resident flowers. It's all waiting for you, right here.
A giant for wildlife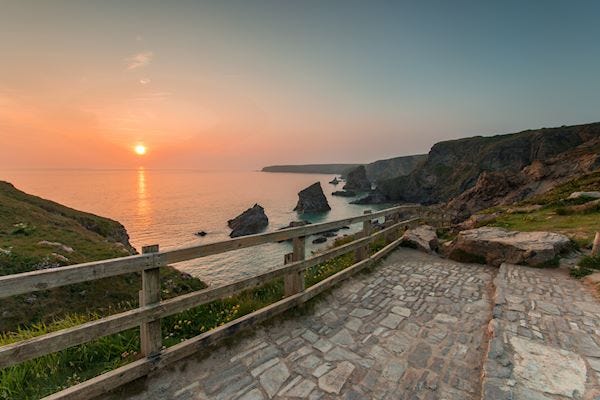 Nestled in a quiet nook between Padstow and Newquay is a clifftop walk overlooking Bedruthan Steps beach. Legend has it a giant called Bedruthan used the rocky outcrops as stepping stones for his shortcut over the bay. These rock formations are the perfect place for seabirds, and the rockpools on the beach are packed with sea creatures when the tide goes out. You might be lucky enough to spot a peregrine falcon on the clifftops or, very occasionally, dolphins or basking sharks out at sea. Sunspray is a magical cottage in which to immerse yourself in the nature surrounding this special place.
A couple of miles along the coast, Park Head is also bursting with wildlife – go hunting for brightly-coloured lichens and luscious samphire, as well as wildflowers in the spring and summer.
Safaris on the sea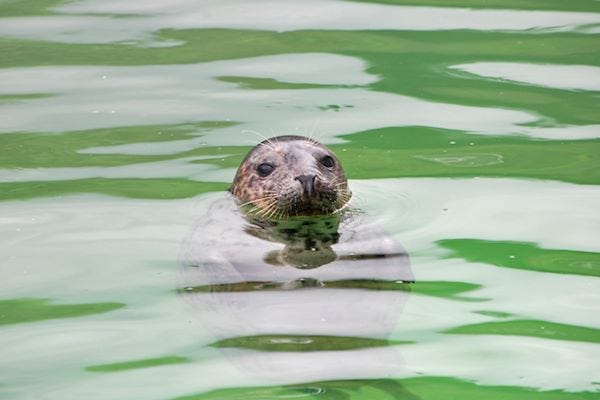 Jump aboard a boat and set sail for an adventure to witness the wonderful world of sea creatures on the North Cornwall coast. There might be grey seals, dolphins, basking sharks, porpoise and sunfish waiting for you out on the open water. The boats are even equipped with a 'hydrophone', a piece of equipment that allows you to hear the calls of crabs and lobster.
All the boats are accredited to be wildlife safe and the onboard guides are full of fascinating facts and knowledge to share with you. If you've ever wondered what is lurking beneath the waves, then a Newquay Sea Safari will be right up your street! Head there from The Cart House, just a 20-minute drive away.
The perfect activity to get back to nature following the lockdown, you'll be reassured to know that the Sea Safari boat has plenty of space for social distancing on board. 
The Cornish rainforest
A visit to the inimitable Eden Project simply has to be done at least once in your life. Although you might find yourself so enchanted you keep coming back for years to come. The giant biodomes are transformed into rainforest and tropical zones, where life is bursting from the ground and exploding into colour at every turn. It's like going to different countries, without the airfare! I loved the redwood forest (that could live for 4,000 years) and the red hot pokers (they have over 100 species here).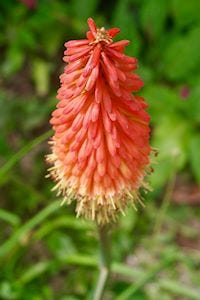 The humidity, which the plants love, made my mum's hair go wild – it grew to twice its normal size. Nonetheless, we all had a brilliant time on our visit and there is something for everyone, whether you are interested in science, geography, art and sculpture or the environment. 
You'll need to book in advance for the Eden Project at the moment. There are lots of measures in place to help you have a lovely day out while staying safe.
Continue the journey
Let us take you on a journey to Cornwall from the comfort of your sofa! In these uncertain times, we're bringing the best of England and Wales to you – so read on and experience favourite places to go and some hidden gems from Angela Jane, our manager for Cornwall. We've got plenty of nearby properties, and can't wait to welcome you back soon…