Your Cornish adventure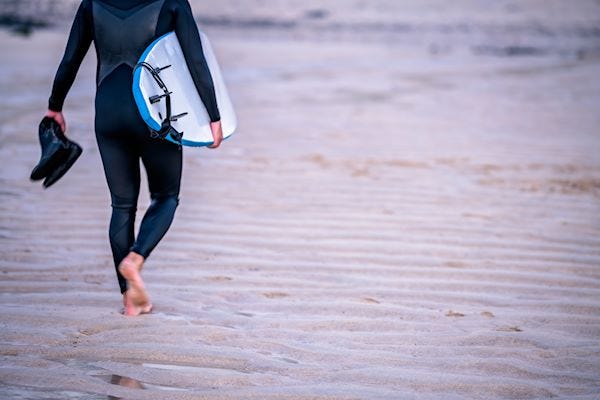 Adventures on the Cornish coast usually involve the water. It's our backdrop, our playground and our inspiration. Whether it's getting out onto the sea on your own steam or using the power of nature to propel you on mighty waves, there's so much to see and do. If you're a complete beginner, there are lots of instructors and schools where you can get the hang of watersports and how to stay safe while you're afloat. But for those with more confidence, there's a seemingly never-ending list of places to go and new experiences to be had. 
Surf's up
The north coast of Cornwall is famous the world over for sensational surfing. Newquay should be on any wave catcher's bucket list, with championships on the beach throughout the summer and a long-established community in the town. But look further afield and you'll be rewarded handsomely. One of our team members in the office loves to surf just north of Bedruthan Steps, at the quiet Diggory's Island. When the tide is out and the wind comes in from the south-east, they'll be itching to get into their wetsuit. It's just a hop and a skip from Traeth Barn.
Further down the coast at Perranporth, there's yet another brilliant surfing beach, with plenty of swell and lots of space to spread out. There's also a local surf school here, with experienced instructors who'll cater for all abilities – whether you're hoping to stand up for the first time, or looking to take your skills to the next level.
Stand up for adventure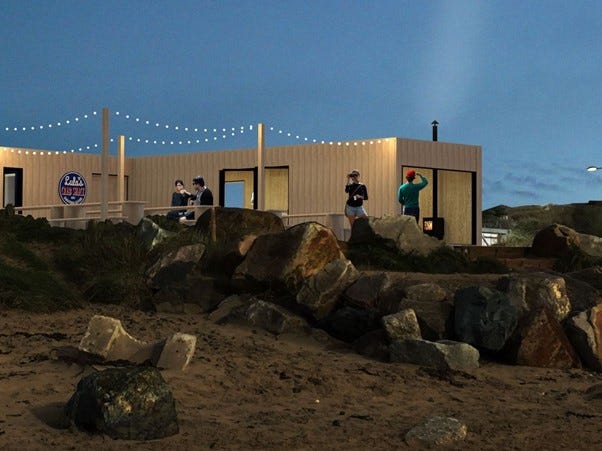 I was looking for some fresh air and excitement and I certainly found it in paddleboarding! There are a few places in Hayle that you can hire from and most of them offer lessons, too. I now know that my balance is not as good as I thought and I will admit I went in once or twice. But it was a fantastic experience and I would recommend it to anyone. 
After drying off, we visited a lovely café I hadn't been to before. It's new to the beach and called Lula's. There was a great atmosphere and delicious food, so it was the perfect place to relax and raise a glass to our adventure. 
Walk, swim, relax
I have lived and worked in Cornwall for almost my whole life. It's such a fantastic place to be and the area around Padstow, in particular, is always balm for the soul. My children have been lucky enough to grow up with fresh air and freedom of being close to the beach. There's endless countryside to run around in and build camps.
One of my favourite walks on a Sunday afternoon is to start in the town and head along the coast path to Stepper point. You can see the beginning of the walk from Upperdeck. There are amazing views over the estuary and out to sea. I can let the dogs take a run on the beach at Tregirls all year round.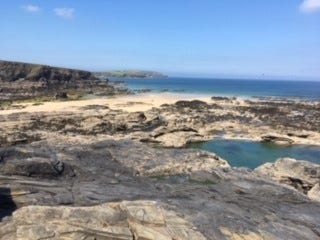 On the way, I love to visit Rest A While, a tea room on the coastal path. Don't miss their delicious lemon drizzle cake, which comes in huge slabs – and there are treats for the dog, too! If we've walked all the way to Trevone, we never miss the chance to go and see the natural swimming pool by the beach. Set into the rocks, it is filled by the sea and then gently warmed by the sun. Absolute bliss on a warm day! 
Continue the journey
Let us take you on a journey to Cornwall from the comfort of your sofa! In these uncertain times, we're bringing the best of England and Wales to you – so read on and experience favourite places to go and some hidden gems from Angela Jane, our manager for Cornwall. We've got plenty of nearby properties, and can't wait to welcome you back soon…