Your foodie tour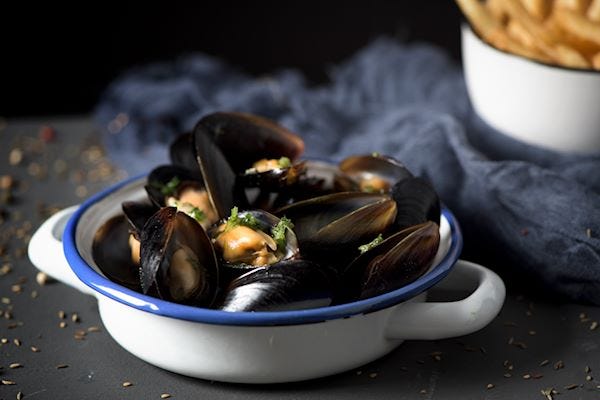 The flavours of the sea sing loud here in Cornwall. We have generations of fishing expertise in communities all along the coast and inland rivers. So, whether you're in the mood for fish, shellfish or even seaweed and samphire, there's so much local produce to choose from. Of course, we're also famous for our legendary cream teas (and our rivalry with Devon), giant pasties stuffed with tasty fillings, creamy cheese and lots more, besides. I've gathered some of my favourites together below. Rest assured, you'll be well-served wherever you choose to eat on your Cornish cottage holiday.
Romance by the river
Around 30 minutes from the lovely seaside town of Porthleven is the Ferry Boat Inn, an idyllic pub on the Helford Passage. Known affectionately as the FBI by locals, it's a lovely place to relax and unwind. Sit on the sunny terrace, overlooking the river and enjoy the catch of the day. It's all fresh and locally sourced – choose between lobster, scampi, sea bass and veggies, all complemented with big flavours and simple, authentic dishes. The view is to die for, too. Fishing boats bob around on their moorings or return from crab potting in the bay. 
You can make a day of it here, with the foot ferry over to Helford for an amble beside the riverbanks, or even bring your own kayaks or paddleboards. My top tip is that you can drop off right outside the pub and have a quick tipple in the 18th century Shipwrights Arms, making it an accessible day out for all the family.
Open for takeaway to eat on the outside benches or the beach, the FBI pub is thankfully going strong. There are also a limited number of tables for cosy suppers in the colder months. 
Caribbean vibes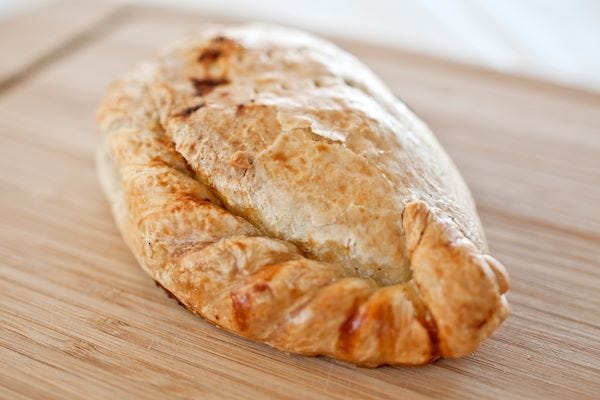 Kynance Cove in West Cornwall has a hidden café with views to match the Caribbean – or as close as you'll get this side of the Atlantic! The turquoise water sparkles in the sun, the sand is clean and white, and the sky stretches on forever. Park at the National Trust car park (try to get here before 10am on sunny days) and walk down the valley to the cove.
The café's simple menu is packed with plenty of light bites and some wonderful local ice creams, ciders and cold Cornish beers to toast that view. It's also important to mention that my very favourite pasty is sold here – and for a Cornish person, that is some statement! Ann's Pasties are made with top-quality local ingredients from suppliers within 10 miles, and they're a little bit special even by our high standards. 
It was a real pick-me-up to order Ann's Pasties for delivery during lockdown from their website. You can, too – and it's the perfect way to get you in the mood for a holiday!
More cream, please!
Once upon a time, when miners dug metals from the earth at Bedruthan Steps, their ponies were stabled at Carnewas to eat and relax. Today, you can do the same but, instead of hay and carrots, you'll be indulging in brilliant Cornish cream tea served with oodles of thick cream and scones fresh from the oven. This charming tea room and garden ooze character and there are spectacular views out to the beach and its magnificent stone pillars.
There's a generous car park here, with proceeds to the National Trust. If you want to earn your calories, then start from Trenance and walk the clifftop path back to the café. Or book a stay at nearby Alderley Edge so that it's on your doorstep. You won't regret it!
It's a bit of a squeeze inside the tea room, so Carnewas are only open outside at the moment. Still, with a view like this, no-one's complaining!
Breathtaking Bedruthan views
More often than not, my family end our coastal walks in the area with a tipple at the Bedruthan Hotel. It's perfect for a delicious gin and tonic and you can even bring the dog – the cocktail bar, terrace and mezzanine are all dog-friendly. If you come along and spot some very windswept people drinking a champagne cocktail, it's probably us.
Whether you're in the mood for a quality lunch or a celebration dinner in front of the sunset, there'll be something on offer here. The views are legendary, the atmosphere is buzzing and it's one of my all-time favourites. 
Continue the journey
Let us take you on a journey to Cornwall from the comfort of your sofa! In these uncertain times, we're bringing the best of England and Wales to you – so read on and experience favourite places to go and some hidden gems from Angela Jane, our manager for Cornwall. We've got plenty of nearby properties, and can't wait to welcome you back soon…