Your seaside sanctuaries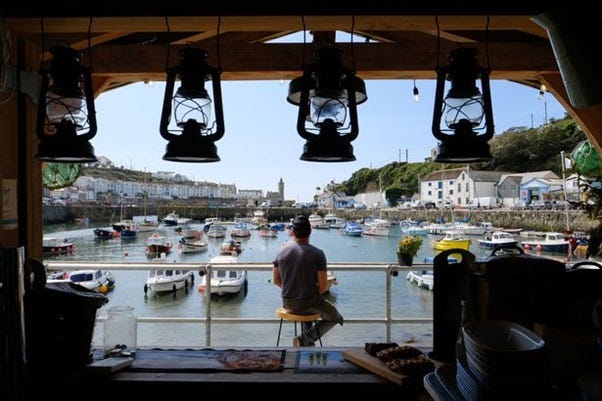 If you like to be beside the seaside, there's nowhere better than Cornwall. There are a wealth of proud fishing communities dotted along the coastline. White sandy beaches are bathed in sun all day long and you have the choice of cafes, restaurants, shops and attractions right on your doorstep. Where ice creams flow, the fish and chips are hot and the people are waiting with warm smiles to greet you. I just cannot pick a top three. But here is my selection of a variety of lovely towns and villages that will give you a quick introduction to the sheer range of brilliant places to visit on your next trip.
Charm and character
Porthleven is a village with a pretty harbour and loads of atmosphere all year round. The port has held onto its stunning charm and character, helped by the picturesque fishing boats bobbing in their moorings. Wander past the famous clock tower (there's a great view of it from the balcony of Mott House), down to Loe Bar which has the largest natural freshwater lake in Cornwall. There's a lovely little remote beach here and, apart from the area right next to the town, the whole beach is dog-friendly too.
After a good walk, how could you say no to visiting the Mussel Shoal, an outdoor café and bar with an emphasis on fun dining? The seafood chowder is my recommendation, and the salt and pepper squid, moules-frites and veggie options are all delicious too. Another great addition to the town this year is The Pontoon. It's a floating platform in the harbour where you can enjoy a floating dinner on the sea! There's a laid-back vibe, cool music playing and wood burners lit once the night draws in. There's no better place to truly unwind and watch the world go by.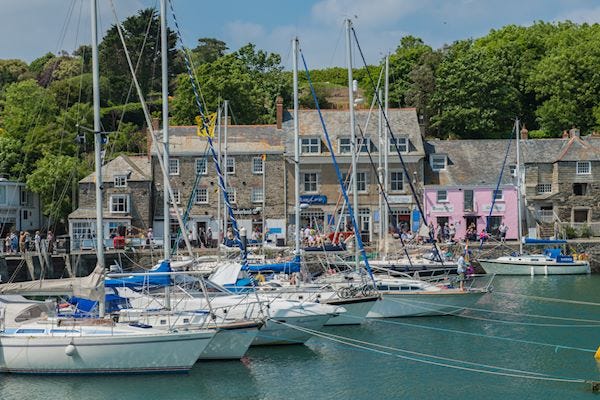 Tradition meets the modern
There's so much to do in Padstow – that's why it's a firm favourite amongst locals and holidaymakers alike. Try the best seafood at Rick Stein's restaurant or go and see how the future of fishing is being managed at the National Lobster Hatchery. There are shops to browse by the seafront, and bustling streets filled with colourful characters and things to buy. We have cottages like Woodbine Cottage that are just moments from all the action, yet bathed in tranquillity. Take a ride along the Camel Estuary if you fancy stretching your legs (there are a couple of bike hire shops on the old docks) or catch the ferry over to Rock for a more sedate day out. 
If you're travelling into Padstow, you will probably need to park at the top of the hill and walk down to the town. There are also lots of local buses. My only other top tip is to get your lunch for takeaway, then tuck in on the harbour wall. When the sun is shining, there's nowhere better to be!
A true fishing community
Come and experience a beautiful traditional harbourside village in Mevagissey. It used to be a major fishing port for pilchard and there is still a harbour packed with beautiful boats to enjoy. Grab an ice cream or a traditional Cornish pasty (the Fishermen's Chippy on the quayside is my recommendation) and find a bench facing the harbour. 
There are also lots of boat trips and there is no better way to truly immerse yourself in the fishing community. Or you could visit the aquarium in the old lifeboat station, where locally caught fish have been proudly displayed by those who reeled them in. If you're into your trains, the World of Model Railways is always worth a visit just for the sheer level of craftsmanship that is on show. Base yourself at Pendeen Hayloft if you want to explore Mevagissey.
Continue the journey
Let us take you on a journey to Cornwall from the comfort of your sofa! In these uncertain times, we're bringing the best of England and Wales to you – so read on and experience favourite places to go and some hidden gems from Angela Jane, our manager for Cornwall. We've got plenty of nearby properties, and can't wait to welcome you back soon…