Your journey to Norfolk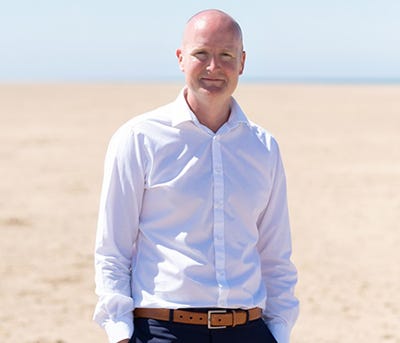 Underneath the endless skies of Norfolk is a land packed with fascinating history, incredible nature and charming market towns, where the fast pace of cities seems an awfully long way away. "Slow you down," us locals say. And, as we explore some of the best sights and hidden gems for a relaxing holiday in our Norfolk cottages, you might find yourself doing just that and enjoying the slower way of life while you're here, too.
My insider guide
When I saw the journeys that my Original Cottages colleagues have been taking you on across the country, I couldn't wait to bring you to Norfolk next. Me and my family have spent many happy days exploring this beautiful county and I love welcoming new visitors to this tranquil corner of England.
There are so many places to go, so I've had a hard task choosing my favourites! I hope there's something for everyone on the following pages – from wildlife lovers to outdoor enthusiasts, foodies to history whizzes, and those who just want to meet the brilliant people I'm proud to call my Norfolk neighbours. Do come and experience life the Norfolk way.