Unlock your investment potential through holiday letting
Published: Tuesday 4th Jan 2022
We understand that choosing the best way to invest your savings can be a daunting task, there are so many options and so many things to consider, particularly as you want to receive the best returns. With that in mind, we decided to do some research of our own to help you out, and share what investing in a holiday let entails in today's market.
We surveyed 2,000 homeowners from around the UK and found that:
71%
of homeowners are eager to look at ways to invest savings as they realise a lack of financial return of leaving money in the bank.
With staycation being the word on everyone's lips, and a 40% increase in our homeowner enquiries compared to last year, we weren't surprised to see that our research found that...
63%
Consider a holiday let a good investment, as high-yield savings accounts have taken a hit in recent months
73%
Are more likely to consider investing their savings in a holiday let now, compared with how they would have invested their savings five years ago
58%
Are interested in letting their existing properties
But we also know, while there are lots of benefits to be had investing in a holiday let, our research also found ...
39%
are worried about not having enough time to manage the property
29%
are concerned by the level of admin work
We completely understand and our team handle questions and concerns like this on a regular basis.
As Hannah, one of our Regional Heads of Property Recruitment, puts so well - at Original Cottages "We make holiday lettings stress free and profitable, whether you already have a second property or are considering purchasing a property to transform into a holiday let. We provide advice and property management by a team of local experts, helping you make the most of your investment."

What do our homeowners have to say?
We turned to our holiday homeowners to ask why they chose to put their money into a holiday cottage. As owners of holiday let properties - some of which they might have lived in themselves, used only for family visitors, or bought specifically for the purpose of letting - they are perfectly positioned to share what life is really like for a holiday let owner.
Julie Brown, who owns 8 East Burton Cottages in Northumberland had this to say of her experience, after she started letting with us in 2021 following a three-year search for the right holiday cottage:
'We've seen fantastic returns and investing in something tangible such as property, has been really successful for us. Not only do we have equity in the property, but we can also obtain a passive income through our guest stays.

What's more, being part of the Original Cottages family has made the whole holiday letting experience stress free as we benefit from their national marketing, guest services and advice, as well as property maintenance. They helped to make the process of getting started a lot less daunting."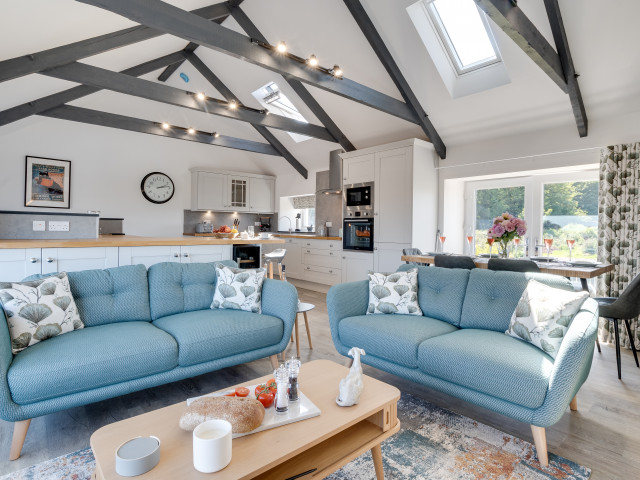 Our chat with a personal finance expert…
Rachel Springall, from Moneyfacts.co.uk, shared that
"a holiday-let works similarly to a buy-to-let mortgage, except there are additional criteria for these loans which allow borrowers to let out the property to holiday makers".
Rachel added that
"as there has been a rise in UK vacations due to the pandemic, it's understandable to see the potential to invest in a holiday home".
To dispel that daunting feeling, she suggests it's wise to
"undertake thorough research into popular locations, weigh up tax benefits, read up on rules regarding residency periods and other potential expenses outside of utility bills".
Of course we can't get into the nitty-gritty of the numbers until we know more about your holiday property, or the one you might be thinking of buying, but our expert team are always on hand to discuss this if you're interested in learning more.

A kingdom of support
Our aim here isn't to convince you to buy a holiday let, it's to provide you with the information you need to decide if holiday letting is right for you. We help homeowners open their doors to the nation's holidaymakers, and we'd be delighted to have you join the Original Cottages family and to build a relationship in which we let your property together – guiding and advising you through the letting process and assisting where you need us to.
Having our team based locally to you, with a dedicated homeowner account manager for each property, means that we're never far away. This, combined with our cutting-edge national market knowledge, and a team of marketing experts, means that we can offer you the best of both worlds - a personal touch and national marketing power, ensuring that your property is widely known and well looked after.
Whether you need us to assist with décor choices, practical pricing, handling customer queries, sourcing a good and reliable cleaner - we're here to help with any of the things you're concerned about or simply don't like doing.
You might be new to the holiday letting world, perplexed by all the investment jargon, or just have a few questions… and we're on hand to answer your questions & help with it all.
Jeremy and Judith Nayler, who own a cosy cottage called Ivy Dene in Derbyshire, joined us for these very reasons.

They wanted the flexibility to use the property themselves and guidance on how to ensure Ivy Dene was market ready, with a local team nearby to assist with any on-the-ground issues. For them, having retired from the NHS, it was about investing a portion of their pension to provide assets that would benefit their children in the years to come.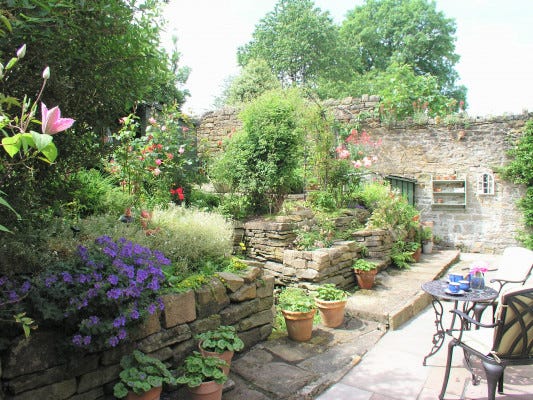 If you'd like to learn more about joining our family, or speak one of our friendly local team members, please visit our Letting your Property page.
**Consumer study conducted by Census Wide of 2,000 nat rep UK homeowners, September 2021**