Little Hatch Review
Things to do near Little Hatch
BEACH VOLLEYBALL
The best thing about Little Hatch is that it is near to Croyde, and therefore the Croyde branch of Beach Volleyball School. Whether you've never picked up a beach volleyball before or you're looking to compete internationally there will be something here for you. Unfortunately I'm at the 'complete novice' end of the scale, but the excellent coaching of Denise Austin meant that after a few sessions of coaching I was able to make a reasonable attempt at getting the ball over the net! A hugely rewarding (if sometimes frustrating) experience. It is worth noting that I visited outside of the Beach Volleyball season that they are able to offer custom times and courses to suit your needs. The courts are freely available to use at both the Village Green and the beach to practice your newly acquired skills. Just bring along a ball and hours of fun can be had trying to get the ball to do what you want it to do!
BEACHES
From the bungalow it is a relatively short and enjoyable walk to Woolacombe/Putsborough beach. The beach itself is three miles long so a walk to one end and back is a good few hours. Or, like me, you can paddle the entire distance stopping every few hundred yards to try and capture that perfect picture of seagull, or windsurfer. Always be prepared to capture the unusual, like a dog on a surfboard!
The next two beaches south are Croyde and Saunton. Again, they are large, flat and sandy. Ideal for walking and paddling, or if you're more adventurous than me, surfing.
WALKING
As mentioned already, you can walk straight from the bungalow onto lengthy stretches of beach. There are also many coastal paths to be followed. The National Trust walk at Baggy Point gives nice coastal/sea views. You can also walk off the end of the cliff if rock climbing is more your thing. I assume the same scenic walking is available around Bull Point Lighthouse. Unfortunately the weather was slightly inclement whilst I was walking here so I couldn't see that far in the distance. My Fitbit informs me that I walked over 3 marathons during my week away so I would conclude that it's an ideal place for walking.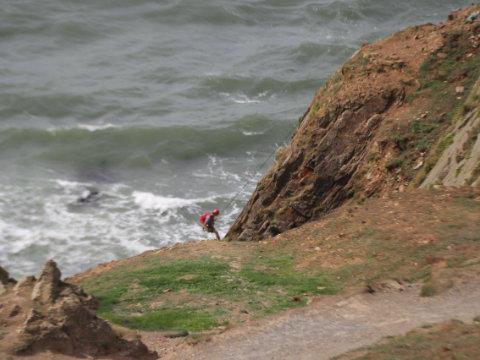 MISCELLANEOUS
The only other place I visited during my stay was the National Trust property Arlington House, as it was free entry under a 'Heritage Day' scheme. The gardens are attractive, and if you're lucky you might see a robin hopping about. However, my interest in wagons is limited, as is my keenness to look at old formal properties so for me the day was slightly underwhelming. Of course this is just my opinion, I'm sure for many this location will make a wonderful day out.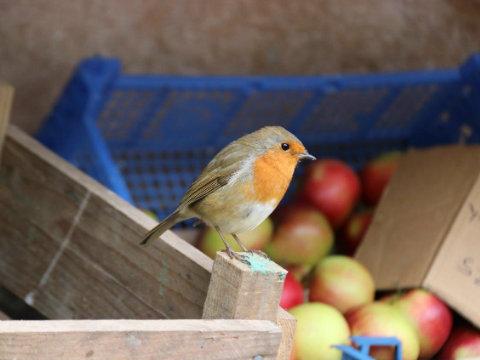 Little Hatch
The property is a good size and is furnished and presented to a very high standard. There are also lots of extra goodies which I was not expecting. The garage is dozens of various size wetsuits, crabbing equipment, surfboards and various other outdoor games. The welcome pack was very good with there being a generous supply of milk, biscuits, tea, coffee, sugar, etc. The garden was of a good size with nice scenic views with the sea visible in the distance. As I had good weather throughout my stay I didn't actually spend too long in the property. Which is a shame, because I'm sure there's several days worth of enjoyment packed into the accommodation. Books, DVDs, Nintendo Wii, television, board games, amazing views, etc. 
CONCLUSION
I would recommend that you book a stay at Little Hatch. Take with you a Beach Volleyball and a good pair of boots. Treat yourself to some first class Beach Volleyball coaching and you'll be all set for a fantastic break.