Your Unplugged Weekend
Published: Friday 12th May 2017
Written by: Anne Howard
If you are becoming increasingly frustrated and overloaded with this 24/7 endless technology driven life, then why not escape to the country and unplug.  Choosing a 'notspot' is becoming surprisingly in vogue; who would have thought that rural broadband issues could actually have a cachet in this modern internet world, but the clever people are beginning to realise that there is life without WiFi and that it is a good life too….no signal has moved from being annoying and anger inducing, to simply 'retro'.
Modern studies have increasingly shown that the continuous use of modern technology is causing heath issues including amongst other things, heightened levels of anxiety and dissatisfaction.  Research also indicates that overuse of electronic items can actually cause problems with addictive tendencies as well, so improve your health and spend some time in the country where you just won't be tempted to check your phone or tablet because it won't work!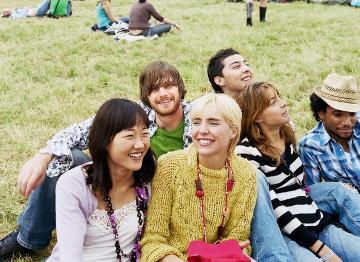 Switching off the modern electronic world will revolutionise your outlook and allow you to engage again with the simpler things in life, where experiences are real…tangible…not just virtual.  Wander off into the countryside and assault your senses with the sights, sounds and smells of the British summer, slow your pace and you will find yourself not just forgetting about your phone but not even looking at your watch either, the true hallmark of a great holiday. 
If are you are going 'retro' then why not include a festival in your plans.  Forget Glastonbury and the big names and head off to one of the many smaller more intimate events that are springing up across the British countryside.  There is Bestival in beautiful Dorset in early September, not just music with the famous pianos in the woods but poetry, theatre and comedy as well or, head to Latitude in the glorious surrounds of Henham Park in Suffolk, an eclectic mix of drama, music and dance, so family friendly and worth a visit for the different coloured sheep alone.  The Great Escape in Brighton will totally complement your wireless holiday, not just a great name for a plan but also a great festival to mash up with your seaside break. 
So is it time to reconnect, not with broadband but with people, family and friends, nature, the great outdoors, our stunning coastline and most importantly of all of course, yourself?