The wild bees of Kent's coast
Published: Thursday 28th Jun 2018
Making a Buzz for the Coast aims to secure a future for the wild bees of Kent's coast, in which they not only survive but thrive.
Spanning 135 miles of Kent coastline from Dartford to Deal, Making a Buzz for the Coast aims to protect and strengthen Kent's wild bee populations. The project will create and restore habitat including flower rich 'stepping stones' to link isolated populations of bumblebees. Through a variety of events and free courses the project hopes to raise awareness of bumblebees and other pollinators, including the benefits they provide and what can be done to help them. Above all, we aim to inspire communities to take action.
Why Kent?
Much of Kent's cultural and economic heritage is intrinsically linked to bees. With a long tradition of fruit production and flowering crops, Kent remains heavily reliant on bees and the pollination services they provide. Kent is the UK County with the highest diversity of bumblebees as the coastline has proved a stronghold for some of the UK's rarest bumblebee. This includes the Shrill Carder bee which can be found in isolated populations along the north coast.
Shrill Carder Bee Facts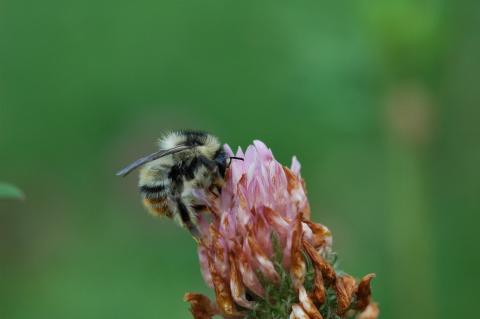 Scientific name: Bombus sylvarum
One of the rarest bumblebee species in Britain
Shrill carder bees have a distinctive high-pitched buzz
Shrill carder bee colonies have around 50-70 workers
Forage plants include Black horehound, Narrow-leaved bird's-foot trefoil and Red clover
This is a long-tongued bumblebee species
How can you get involved?
Set up a Beewalk along the North Kent coastline and help us survey for bumblebees
Come and visit us at events – see our webpage and twitter [@buzzingcoast] for regular updates
Bee friendly in your gardens! Planting for bumblebees and leaving wild spaces could provide the stepping stone for a rare bumblebee
Where to stay in Kent?
Step into the unique Kent coast with charming coastal towns, bays and village which are just simply memorable. Discover our full range of stunning holiday cottage here.
Become a part of the team!
From conservation work parties, to bumblebee surveying, helping us at events or providing gardening advice, there are so many ways you can volunteer within the project. For more information or to become a volunteer we would love to hear from you. Please contact the team: mab@bumblebeeconservation.org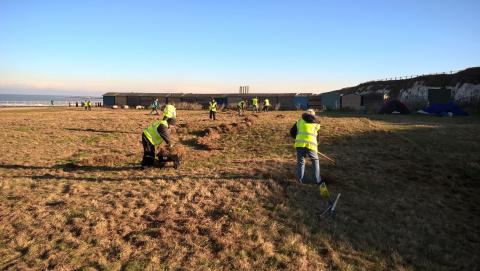 Making a Buzz for the Coast is funded by the Heritage lottery funding – many thanks to the players of the national lottery. This is a partnership project with Kent Wildlife Trust, RSPB, Natural England, Kent County Council, Thanet District Council, Thames Water and Swale District Council.