Dog-Friendly Northumberland
Your Guide to Visiting Northumberland With Pets
Northumberland is home to a host of fascinating places to visit that also allow dogs including Dunstanburgh Castle, Hadrian's Wall and Warkworth Castle. The famous Barter Books in Alnwick for example, is a popular destination for hunting rare books, or simply enjoying a relaxing read. The bookshop also has a cosy café with a dedicated pet-section, so you can enjoy a refreshing coffee and a good book, while your dog curls up for a nice snooze - or a good read if it's especially clever!   
Dog-friendly beaches
Most of Northumberland's beaches are pet-friendly, however there are some areas with restrictions where dogs should be always kept on a leash, or where beaches do not allow dogs at specific times of the year.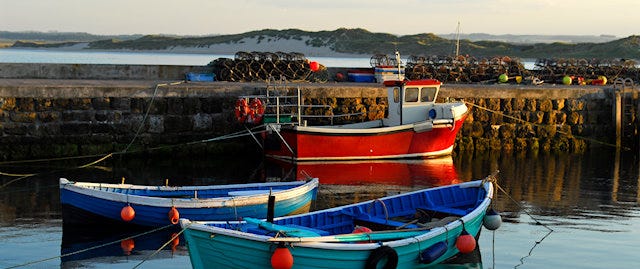 Beadnell Bay
A small area in the middle of Beadnell Bay has a seasonal restriction for breeding during the summer months. Signs clearly mark the area, informing you when to put your dog on a lead.
 Dogs are permitted in most areas
 Summer restrictions apply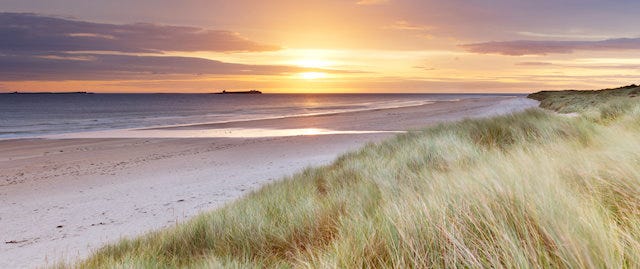 Lindisfarne Nature Reserve
To protect nesting shorebirds, the Lindisfarne Nature Reserve has introduced a special dog zoning scheme between May and September 2021. During this period dogs are banned from the Wide Opens extending to Ross Back Sands south and north to the Beacons and Black Law.
 Dogs are permitted October-April
 Restrictions apply May - September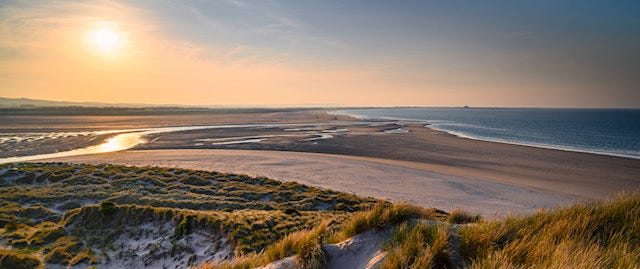 Budle Bay
To protect nesting shorebirds, restrictions are in place for the western section of Budle Bay. Dogs will still be allowed to be exercised off their leads at the North Shore on Holy Island, however they will have to always remain on a short lead when elsewhere on the reserve.
 Dogs are permitted October-April
 Restrictions apply May - September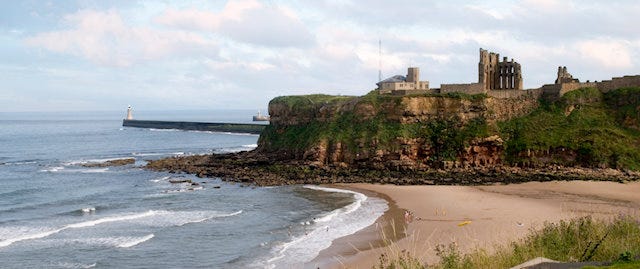 Amble Little Shore, Newbiggin-by-the-Sea and Tynemouth
 Dogs are permitted October-April
 Restrictions apply May - September
Farne Island Boat Tours
Dogs are also welcome on the boat tours to the Farne Islands from Seahouses Harbour, however they are not allowed on the National Trust Islands. Be sure to plan your journey beforehand to ensure that you and your dog can get the most out of your trip.
Northumberland is an enchanting place to visit full of mysterious secluded beaches and quaint towns and villages just waiting to offer you a warm welcome. With so much to offer that will also appeal to your trusty dog, a pet-friendly holiday cottage can be the ideal base to explore everything Northumbria has to offer. Take a moment to browse our pet-friendly cottages and get ready to step into an adventure.