For true foodies
What do long, lazy days on the beach, magical walks through blissful surroundings and great adventures exploring the wilderness have in common? They're all, in my opinion, best accompanied by a slap-up meal at the pub or some generous provisions from local producers!
A laid-back beach bar
South Devon is chock full of wonderful eateries, a great many of which are incredibly welcoming to dogs and their human companions. The Beach House in South Milton is a charming place to unwind with a cold beer and some fabulous food as you watch the sun setting across the water. It's a bit of a foodie haven, but there's no pretentiousness here – it's so laid back, it's horizontal!
I love it because you can relax and let the helpful staff worry about providing amazing food. You can even bring your own wine at reasonable corkage. There are tables and benches outside, but I recommend bringing a picnic blanket so you can grab your food to enjoy on the dunes or beach (which is a beauty spot owned by the National Trust), just a few yards away. Sitting on the warm sand on an early evening in the summertime, with their cracked crab or moules mariniere, is one of my great pleasures in life.
Torcross fish and chips
Over in Torcross, the Start Bay Inn provides some of the best and freshest fish and chips around. It's a beautiful setting for it – a 14th-century inn with a thatched roof right on the coastline. And they make the most of their location, too. The pub owns a fishing boat, which is launched from the shingle opposite and often supplies the menu with scallops, crab, lobster and fish.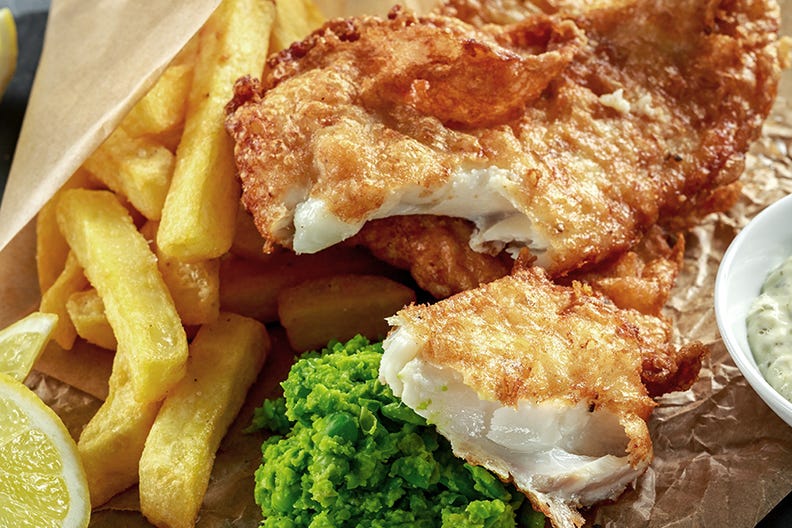 A short walk from the inn, Torcross Boathouse is another spot for brilliant fish and chips. Everywhere you sit, there are views of the lake on one side and the sea on the other, and the food is all top-quality chip shop classics like cod, scampi, beef burgers and jumbo sausages. It goes without saying that this place is bliss in the warmer months, but in winter it's a cosy spot to curl up in front of the fire on the leather sofas.
"Grab your fish and chips from Torcross Boathouse's takeaway hatch, and you can enjoy them on the shingle beach of Start Bay, with plenty of room for responsible social distancing!"

- Keith
Sipping in Salcombe
You'd be forgiven for being seduced by Salcombe's sense of style and glamour. Its chic waterfront is the perfect spot to enjoy a sip of the fantastic drinks being made right here in town.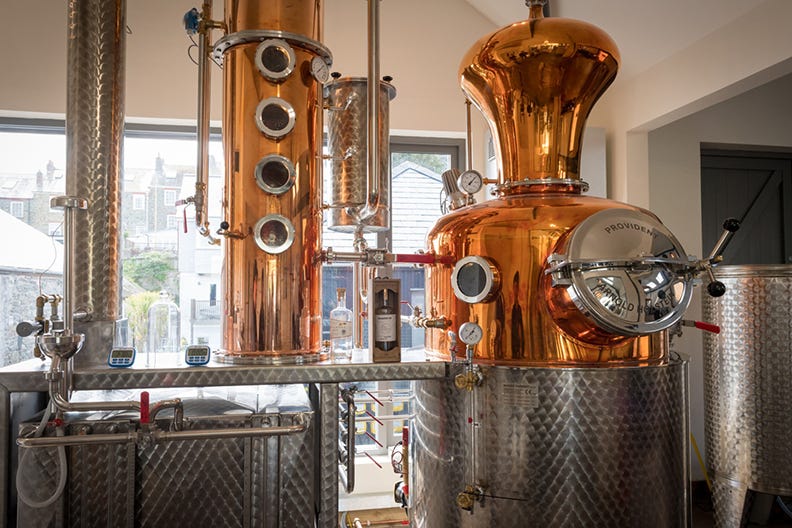 At Salcombe Brewery, you can take a tour of the tanks and casks or even have a go at brewing your very own beer! The ales and ciders here are a favourite among many locals, with everything from hoppy IPAs to deep, dark porters available. Or, if you prefer a glass of gin, head over to Salcombe Distilling Co's Boathouse distillery and bar, nestled in the old boat-building district. There's a trendy balcony bar to sip your G&T (well, almost as trendy as the cliffside balcony in our own Magdala Garden) as well as a menu of delicious cocktails on offer.
Continue the journey
Let us take you on a journey to South Devon from the comfort of your sofa! We're bringing the best of England and Wales to you – so read on and experience Keith from Blueriver Cottages' favourite places to go and some hidden gems, too. We've got plenty of nearby properties, and can't wait to welcome you...