Cottages in Mid Cornwall
Often overlooked, Mid-Cornwall offers a wealth of wildlife and stunning countryside, home to Bodmin Moor and the Camel Estuary, it is a playground for outdoor enthusiasts.
Bodmin Moor, an Area of Outstanding Natural Beauty AONB and a Site of Special Scientific Interest SSSI, this area of land in the depths of Cornwall's heartland is evidenced to have been a settlement for over four thousand years and today it's rich history adds to the inspiring scenery and diverse wildlife, providing a magnetic draw for all it's visitors.
You may be forgiven for thinking that Bodmin Moor could be a foreboding place, but you would be quite mistaken. It actually provides miles and miles of fantastic walking routes where you can meander all day and not encounter another soul; just sheep, ponies and open space to accompany your days wanderings.
There is plenty for the budding historian too, with Jamaica Inn, Bodmin Gaol, Lanhydrock House or the North Cornwall Museum and Gallery all close by for tales and learnings about the area's history and the people who once called it home.
If you're in need of a little more life, then basing yourself in Wadebridge or Camelford are great options. Perfect for being close to all the necessities as well as being able to venture out along the Camel Trail or head out to the Camel Estuary where it's tributaries wind their way up into the depths of the North Cornwall countryside and expose quaint beaches and coves, perfect for paddling at low tide.
If you fancy a break away from the crowds in Cornwall's middle earth then search through our list of properties. From converted bothies to barn conversions and country cottages, we have a plethora of cottages to suit all tastes. If you need a little extra help, then call our team on 0333 2020899 - we'd love to help!
---
View more and filter search
Back to list view
Camelford, North Cornwall
(No dates selected)
£
231
-
£
509
per week
From £182 for a 3-night stay
Set in tranquil surroundings this cosy cottage offers a lovely enclosed garden with countryside views perfect for your pet. Only 5 minutes from Camelford and a short drive from the renowned Port Isaac and Boscastle.
2 Guests
1 Bedroom
1 Pet
1 Bathroom
Enclosed garden
Private parking
Beach 3.6 miles
Pub 1.7 miles
Active Cottage Holidays
Life is for living, and on an active holiday that's exactly what you'll be doing.
St Breward / St Tudy, North Cornwall
(No dates selected)
£
254
-
£
581
per week
From £200 for a 3-night stay
Enjoy panoramic views accross the majestic Bodmin Moor from this luxury cottage for 2. Bring your dog along too for the perfect countryside retreat.
2 Guests
1 Bedroom
1 Pet
1 Bathroom
WiFi
Garden
Enclosed garden
Private parking
Open fire or woodburner
Beach 9 miles
Pub 1 mile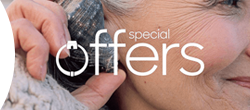 Special Offers
Any Original Cottages getaway is always great value, and with our extra special offers you can save even more. 
(No dates selected)
£
408
-
£
831
per week
From £315 for a 3-night stay
Blending with modern, style and comfort. Situated just a few miles from Padstow, Port Isaac and many North coast beaches.
2 Guests
1 Bedroom
2 Pets
1 Bathroom
WiFi
Enclosed garden
On-street parking
Open fire or woodburner
Beach 0.8 miles
Pub 0.1 miles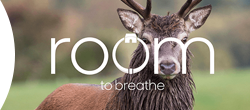 Countryside Cottages
There is plenty to occupy every member of the family if you do want to partake of a slice of rural life. 
St Breward / St Tudy, Mid Cornwall
(No dates selected)
£
386
-
£
760
per week
From £299 for a 3-night stay
Torn between a coastal bolthole and a rural retreat? This luxurious accommodation, perfect for two, gives you the best of both worlds. Hop onto the Camel Trail to explore the Bodmin Moors as well as the charming Cornish coastal villages.
2 Guests
1 Bedroom
3 Pets
1 Bathroom
WiFi
Garden
Enclosed garden
Private parking
Open fire or woodburner
Beach 9 miles
Pub 1.7 miles
View more and filter search