Walks in Wales
Walking Wales: The Country's Best Walks
Walking Wales is hands-down one of the best ways to see this amazing country. With three National Parks, multiple Areas of Outstanding Natural Beauty and 870 miles of coastline, Wales has some of the most scenic and diverse walking routes. So if you're heading out for a walking holiday, or you're a keen hiker, read this guide to some of Wales' best walks. 
North Wales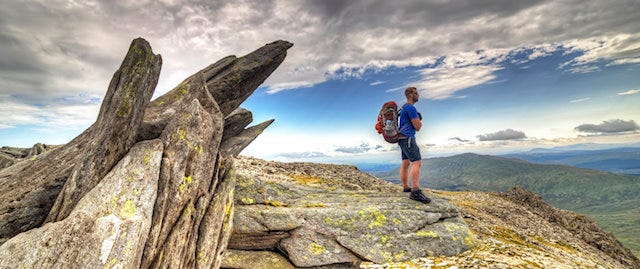 Snowdonia
One of North Wales' most famous areas is, of course, Snowdonia, which is one of the most famous national parks in Europe. But aside from the obvious choice, Mt Snowdon, Snowdonia has an array of walks, from steady inclines to challenging hikes. But one walk that stands out is the Dinas Emrys trail. What makes it different? Well, it is home to one of Wales' most infamous myths. Legend has it that King Vortigern was told by the wizard Merlin that he was unable to build a castle on the land because there were two arguing dragons lurking underneath, who kept destroying the castle's  foundations. Eventually the dragons fled after intervention from Vortigern, but they remain infamous to this day. Aside from its mythical past, the trail is also very tranquil and pretty, taking you from woodland to waterfalls across a distance of roughly two miles.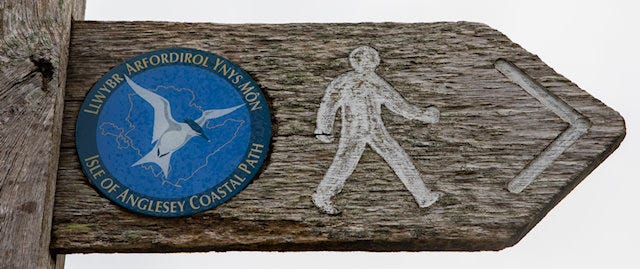 Anglessey
Anglesey is an island off the northwest coast of Wales and is always popular with visitors. There are several walking routes across the isle, but the Anglesey coastal path is probably the most well-known. This 20km route is quite the feat to manage all in one day, but you can walk short bursts of the path and still take in some stunning coastal views. Another popular walking route is the journey from Bodorgan to Llanddwyn Island, a 6km walk that is the perfect way to spend the day. If you've been thinking about Anglesey and these paths sound good to you, check out our range of holiday cottages on this picturesque island. 
Mid-Wales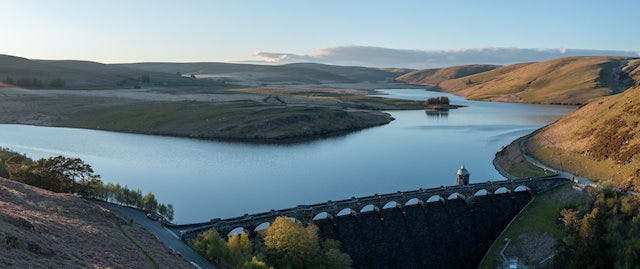 Elan Valley
The Elan Valley in the Cambrian Mountains is a diverse landscape that goes from mountains to woodland and a beautiful reservoir. There are various walking routes in the Elan Valley, with differing levels of difficulty. Our local team recommends the Garreg Ddu trail which takes you around the reservoir, totalling a distance of six miles.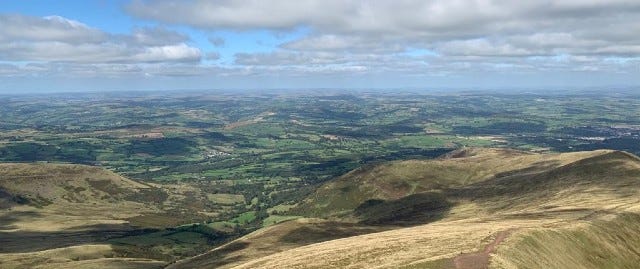 Brecon Beacons
Our second mid-Wales recommendation is the Four Waterfalls Walk in the Brecon Beacons. This is a circular trail that lets you discover four spectacular falls: Sgwd Clun-Gwyn waterfall, Sgwd Isaf Clun-Gwyn, Sgwd y Pannwr and Sgwd yr Eira waterfall. Wander through peaceful forests whilst listening to the subtle sounds of bubbling waters. There are some muddy and steep descents along the trail, so make sure you wear sensible shoes. 
South Wales
Marloes Peninsula
Deer Park Walk in Marloes Peninsula is a favourite of visitors to the Pembrokeshire Coast. Unfortunately, you won't see any deer on the five-mile stretch, as the enclosure that was built for them there was never populated. You will still see a range of wildlife, from Welsh mountain ponies to seals. 
Lyn Llech Owain Country Park
Lyn Llech Owain Country Park in Carmarthenshire is another favourite of locals and is a great place to go for a relaxing stroll with the dogs. With the lake in the centre, you can walk all around the park and take in the natural beauty and tranquility of the park. If dog-walking is a priority for you, take a look at our dog-friendly cottages in Wales.