Live like a local
I've spread the word around the village and none of us can wait to show you some true Mid Wales hospitality when you come to stay. This is a wonderful community, full of people running brilliant independent businesses and pitching in to support one another, as well as welcoming our lovely visitors from around the world.
The gateway to Wales
As you drive over the Shropshire border, Wales starts to welcome you into green valleys directing you to Welshpool. This pretty market town has plenty of locally-owned shops, bakeries and butchers – not to mention the fantastic sweet shop, Mollie's, that is well worth a visit for its vintage Welsh sweets, American chocolate and even a miniature train chugging its way around the ceiling.
Walks near Welshpool
I am lucky to be able to enjoy the beauty of Welshpool and the surrounding countryside right now. One of my favourite walks that I've been appreciating more than ever is straight out of my door up and over the Golfa, a steep hill that, once you've reached the top, leads to a nice easy walk down into Welshpool.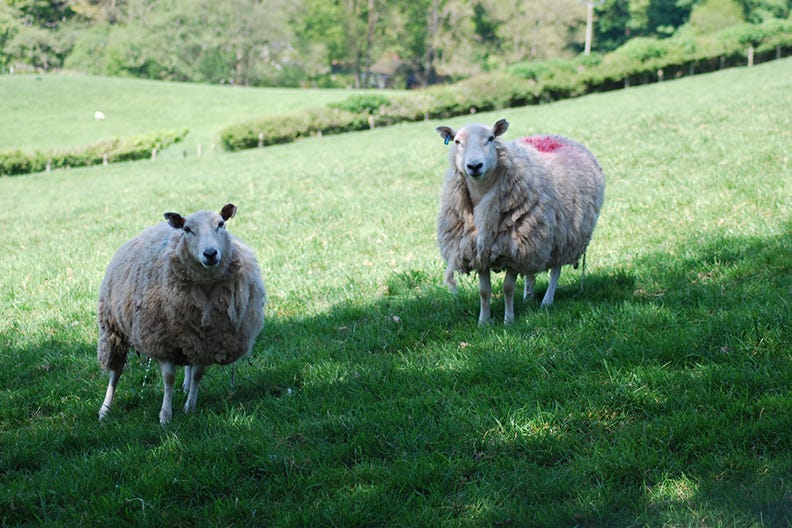 Once at the peak of the Golfa, you are led onto the Glyndwr Way. This 135-mile National Trail leads through open moorland and woods – but, if you don't fancy walking that far, I'd just recommend going as far as the Llanerchydol Estate and down towards the Raven pub. I love it for a drink or a bit of lunch while you rest your legs.
Ride the rails
Llanfair Light Railway runs from Welshpool through the countryside to Llanfair Caereinion. If you're in the area during the holiday season, you're sure to see its telltale column of steam rising from the trees as the jolly green engine rounds the corner into the station.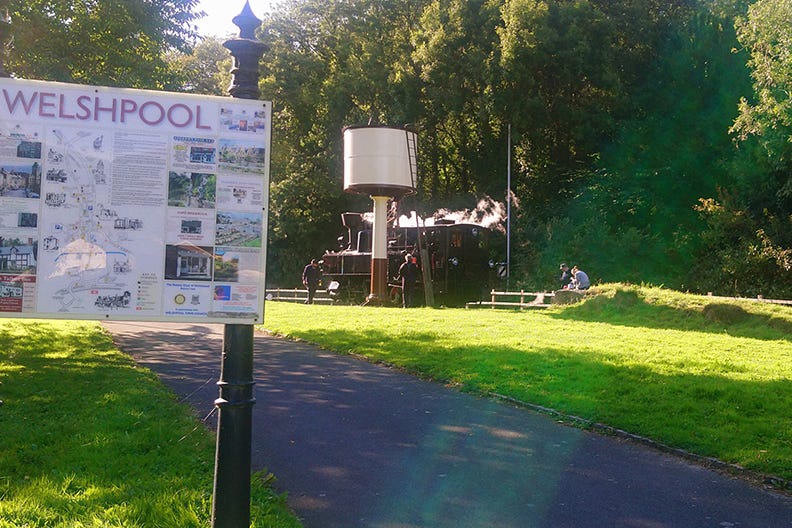 When I was a teenager, this was my main mode of transport into Welshpool to meet my friends! It is, of course, the rules to wave frantically at all travelling on the train. In turn, they always wave back with big smiles, while the driver sounds the whistle as they steam past. Make sure you stand on the front of the carriages to get the full joy of being on the train, with all its smells, sounds and small spots of soot.
Continue the journey
Let us take you on a journey to Mid Wales from the comfort of your sofa! We're bringing the best of England and Wales to you – so read on and experience Kate from Wales Cottage Holidays' favourite places to go and some hidden gems, too. We've got plenty of nearby properties, and can't wait to welcome you...