Fuel for the journey
Sustenance is important around here. There's so much to do, see and explore, and you should never be short of tasty, nutritious fuel for an action-packed day out!
Whether it's top-quality local produce like beef and lamb reared on lush green grass, recipes passed down from great-grandparents or daring new flavours in our cafés and restaurants – Mid Wales is serious about food and drink. Here are some of my personal favourites.
Meet me in Montgomery
In the shade of the medieval Montgomery Castle lies a town that keeps food and drink very close to its heart. You simply can't visit Montgomery without popping into Monty's for a glass of the local tipple, brewed on-site and nearby – what can I get you, beer or gin?
Pam Honeyman and her husband brew experimental one-off brews and supply to many local shops and delis as well as supermarkets in Wales. They also deliver beer to Ifor's Welsh Wagyu, producers of award-winning local beef and suppliers of Ynyshir, a Michelin-starred restaurant that recently featured on Masterchef.
Speaking of fine dining, Checkers is a fab place to meet for breakfast or lunch. Back in the day, this was a Michelin-starred restaurant, run by a Frenchman and two farmer's daughters. They gave up their star to pursue different, more family-friendly food. Twice-baked souffle is still on the menu, and the beans on toast is pretty good too!
Oh, one last thing while we're here. If you're staying at Fiddler's Cottage in Montgomery, make sure you venture out on a Thursday, when the farmer's market is in town. It's been running since 1227. Get there early for first pick, it's open between 9am and 3pm.
"I love living in Mid Wales and sharing some proud Welsh hospitality with our visitors."

- Kate
The way to Welshpool
I grew up in this area, and love seeing the brilliant new independent businesses opening alongside foodie favourites that have always been here.
Opened only a year or so back by a local chap, the Little Welsh Bakery is a fabulous addition to our little town. Try their delicious fresh bread (the obligatory sourdough included). It's also perfect for a spot of lunch with home-baked quiches, cakes, pies and pasties, plus really good coffee.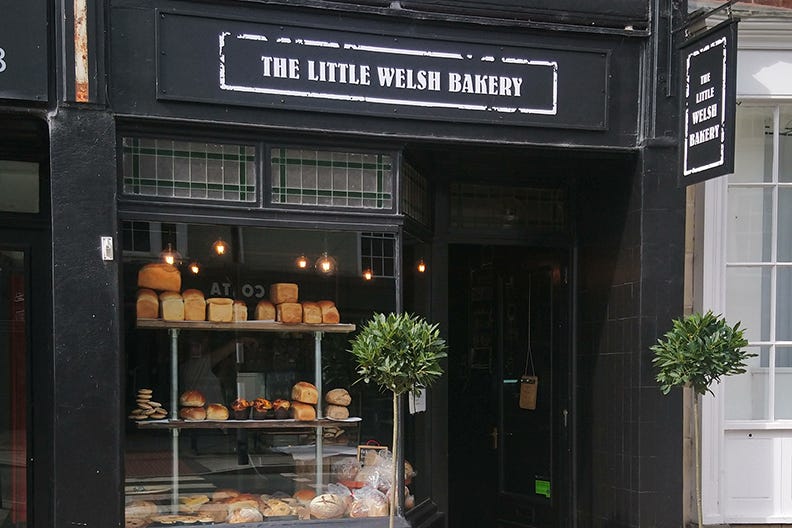 A few steps further along the high street is Rikki Lloyd Butchers, which has been in the same family for generations. Rikki is a top bloke and a great butcher who knows his stuff. You can ask him where every cut and joint of his meat is sourced from. It really does taste better knowing that your meal has come from the Foel towards the coast, or towards the Oswestry hills. Truly local!
"Our brilliant independent businesses deserve lots of love and support"

- Kate
A taste of Mid Wales
Hopefully, you're ravenously hungry by now – sorry about that! But I do have a recipe to recommend so you can enjoy the taste from home this weekend.
You can keep your welsh cakes, rarebit and bara brith. They're all delicious but, for me, the unofficial dish of Mid Wales is the mighty cheese scone. Soft and crumbly, warm from the oven and with a little bit of butter, they just can't be beaten. You'll find cheese scones at pretty much every bakery, garden centre and café around these parts. Other parts of the country may lay their claim to provenance, but I maintain we're up there with the best. I use the BBC's recipe with extra cayenne as I like 'em spicy.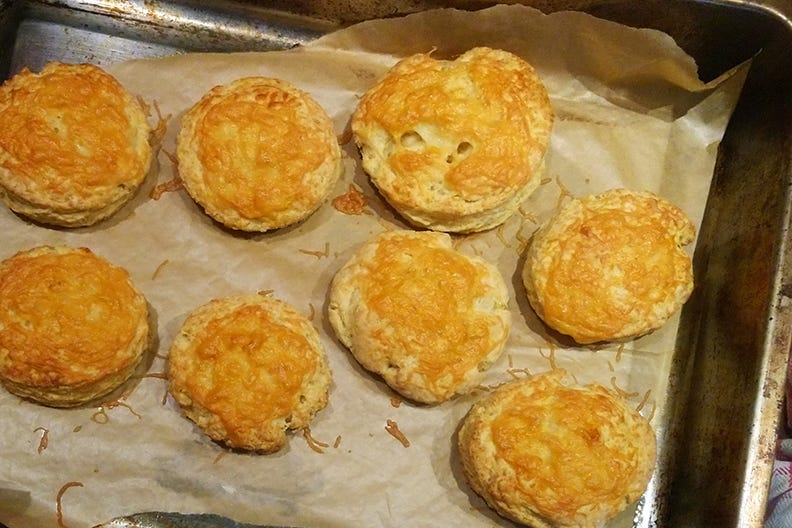 Continue the journey
Let us take you on a journey to Mid Wales from the comfort of your sofa! We're bringing the best of England and Wales to you – so read on and experience Kate from Wales Cottage Holidays' favourite places to go and some hidden gems, too. We've got plenty of nearby properties, and can't wait to welcome you...