Norfolk Walks
Walking Norfolk: The Top 3 Routes to See Norfolk's Beauty
One of the biggest draws of a staycation in England and Wales is having the fabulous coast and countryside right on your doorstep to discover. Taking the time off work and everyday life for a break away also gives us the time to set off on an adventure on foot and explore the world around you at a leisurely pace. Norfolk is a truly beautiful place and with a variety of nature reserves, woodland and coastal paths to explore, there is no better way to see it than on foot. With so much on offer, we thought it would be handy if we recommended just three walking routes to try during your stay in one of our Norfolk Holiday Cottages.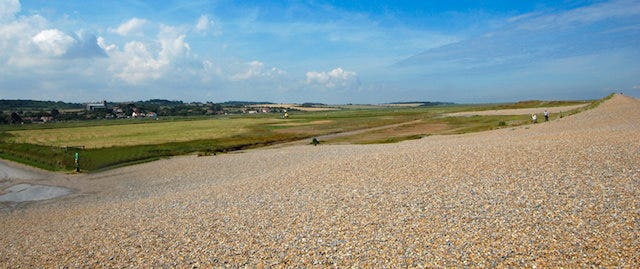 1
This route, which takes you across both the Cley and Salthouse marshes is perfect for those wanting to experience where coast and country meet in Norfolk. Starting from the car park next to the Dun Cow pub in Salthouse, your first stop will be Bard Hill, where you'll be greeted by the remains of a WWII radar station and panoramic views of the Norfolk countryside. As you work your way towards the Cley Marshes Nature Reserve, your ¾ point will be the free hide viewing point, which has some great information on bird-watching as you take a break to take in the scenery around you. The remains of a pill box signals it's time to turn around and wend your way back to Salthouse.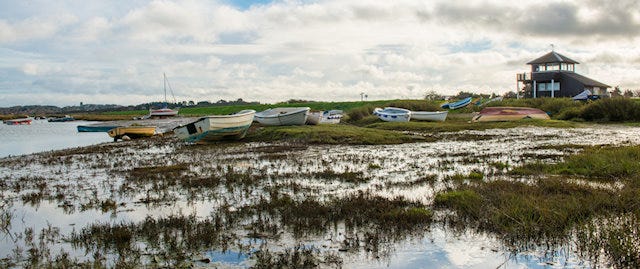 2
A great way to get to the launch point for the Seal trip boat tours, the walk to Morston Quay from Blakeney is just over a mile, and just over two there and back. The trail is easy to spot and easy to follow and is raised just above the ground so you get a fantastic view of the Blakeney marshes. The scene is brooding and dramatic, with purple heather popping up from the muddy waterways and abandoned boats looking serene as you gaze across to the water. Once you reach Morston Quay, there is an information centre and lookout with a small kiosk selling snacks and drinks for a bit of R&R before heading back to Blakeney.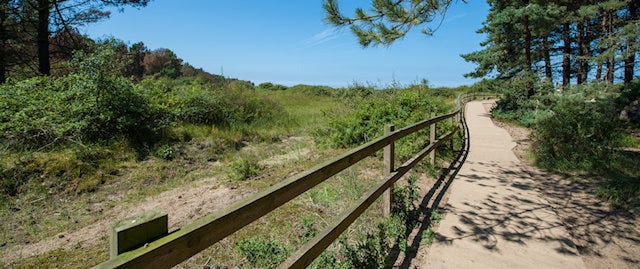 3
Holkham to Wells Circular: Approximately 9 Miles
Quite a lengthy walk, this route is one to really make a day of. With plenty to see and do, places to take a break and a fantastic way to see both Holkham and Wells-next-the-Sea, this route back and forth between the two is a great way to see the coast and stretch your legs. We recommend parking at Holkham and taking the route to the right of the visitor centre, which takes you around the back of the pine forest and straight onwards to the Wells Beach car park, where there are shops and cafes for you to take a break. You can then continue down Beach Road to get to Wells Harbour. Follow Beach Road back toward Wells beach and walk back to Holkham along the sands and venture back to the car park through the woods. This walk is also dog-friendly, so bring the whole family along!