Natural wonders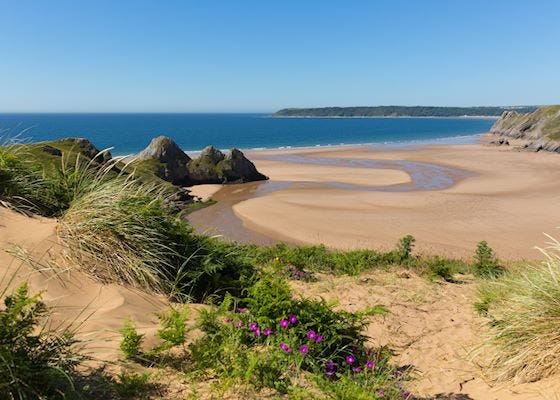 As well as being a truly beautiful place to live, South Wales is also home to a diverse wealth of animals, plants and habitats. No matter whether its clifftops or countryside, meadows or meandering rivers, there is so much to discover here. I've listed a few of my top nature reserves and natural destinations – the places where you can truly stop, breathe out and relax in harmony with the world.
Heaps of habitats
In North Gower, an ancient woodland, newly-forming salt marsh, beach and lichen-rich dunes are the perfect spot to get back to nature. 
Cwm Ivy and Whiteford Burrows are close to Llanmadoc, where you can either park or book a stay in Brooklands Cottage. As you walk toward the sea, you'll first come to an ancient woodland, which is a magical place to explore. But, further on, change is afoot. The sea has begun to take over the site and, carefully managed by the National Trust, new habitats have started to take shape. The area is becoming a salt marsh and is quickly filling up with new plants that have started establishing themselves. It's a really fascinating place to visit because things are changing so quickly. 
Wonderful and wild
At Kenfig National Nature Reserve, not far from Margam, there are miles of dunes, heathland and coast in which you can truly lose yourself. Rare orchids bloom during the summer months, while scarce fungi like the poisonous false morel can be found and a whole host of bird species. Winter visitors will be able to take in the awe-inspiring spectacle of thousands of tufted ducks, pochards and coots, while patient spotters might even be rewarded with a sight of the elusive bittern – a real rarity for the west coast of the UK. 
Once you reach the sea, you'll often find yourself alone with the stark beauty of the reserve backed by the nearby Margam steelworks on the coast some miles away. To me, it's a place that really sums up the industrial and natural sides of Wales that have gone together for centuries.
An abundance of birds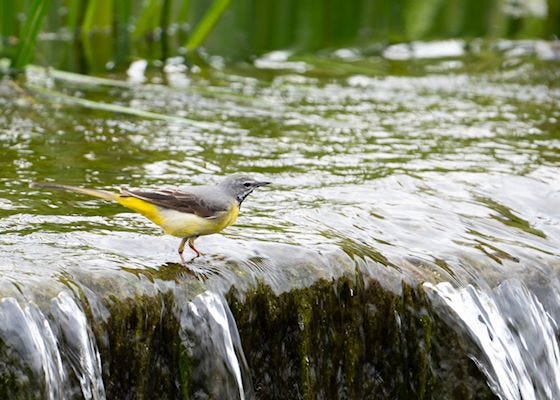 If you're a keen birdwatcher coming from a different part of the UK, the woods at Cwm Clydach are a great place to visit. You'll have the chance to see some of the birds that have made South Wales their home, yet are rare or entirely absent from other areas of the country. The wood warbler, grey wagtail and spotted flycatcher flutter between branches. In springtime, their song fills the woods with a magical atmosphere from dawn. Dippers flutter along the river, in and out of the waterfalls that are just magnificent after wet weather. And in winter there are red kites gracing the skies and, if you're quiet, treecreepers racing up and down the tree trunks. In short, it's a lovely place to come at any time of year! Stay at nearby Plas y Llo, on the other hand, and the birds will be right outside your window…
Continue the journey
Let us take you on a journey to South Wales from the comfort of your sofa! In these uncertain times, we're bringing the best of England and Wales to you – so read on and experience favourite places to go and some hidden gems from Gareth, our General Manager for Wales. We've got plenty of nearby properties, and can't wait to welcome you back soon…