Foodie favourites
South Wales is a mecca for those in search of some of the UK's best food and drink. The rolling hills, lush green grass and sparkling mountain streams make it the perfect place to grow top-quality produce. Which some very talented producers, restaurant chefs and small-batch superstars are turning into a huge range of tasty local treats.
The Italian way
Walk around the headland from Mumbles Pier, and you'll reach Castellamare, a superb Italian restaurant with stunning views out across the water of Bracelet Bay. If you thought it couldn't sound any more scenic, there's even a lighthouse in the distance! This is the perfect place for a relaxed lunch or a memorable meal (perhaps during a stay at Castle Rd Cottage), with authentic flavours and plenty for all to choose from. 
Ice cream? Just ask Joe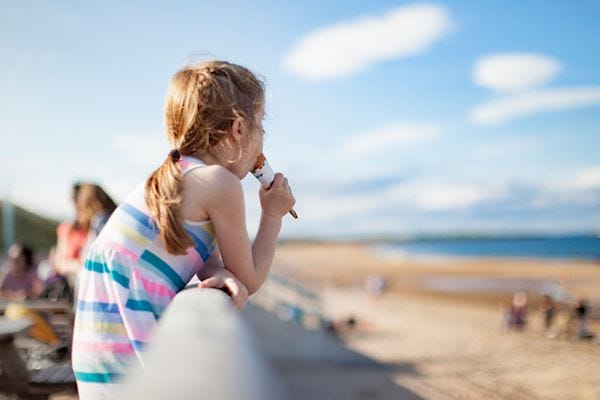 Joe's Ice Cream is a well-known and well-loved ice cream parlour with locations across the region. You can find them in Swansea, Cardiff, Llanelli and Mumbles. You just have to try their amazing sundaes, like the melted marshmallows! Joe's is synonymous with Swansea where it all began almost a century ago. The ice cream is so popular, you will still find queues outside the shop even in winter!
Get yourself along to Joe's early when the sun's out, and taste all of their different flavours by the scoop in a cone or tub!  
The best in town
At the Salt Cellar, in Tenby, you can enjoy some of the best local produce and big Welsh flavours, as you look out over the beach and Caldey Island. The restaurant is run by four friends, and their commitment to flying the flag for Wales means they love using foraged ingredients like lovage and gorse flower, as well as top-quality local meat and fish like Pembrokeshire beef and Welsh sea trout. 
That dedication has paid off, because the restaurant has been awarded two AA rosettes for culinary excellence. If you're having a special celebration, or simply want a night out to remember on your holiday at Shipwrights Cottage, we can heartily recommend it.
Fabulous festivals
Not content with what's on the high street? For the latest trends in food and the most exciting new producers, come along to one of South Wales' many food festivals. Two of my favourites are in a town famous for its cheese, and at a living museum just outside Cardiff.
At the Big Cheese Festival, in Caerphilly, there are three huge food halls packed with treats to take home, exciting street food and, of course, a dedicated cheese market. Once you've eaten enough to ensure you'll be dreaming for a week, wander over to the castle, which is opened up free for the weekend, enjoy live music and fireworks or take a ride on the funfair. It's a brilliant day out, I really can't recommend it enough.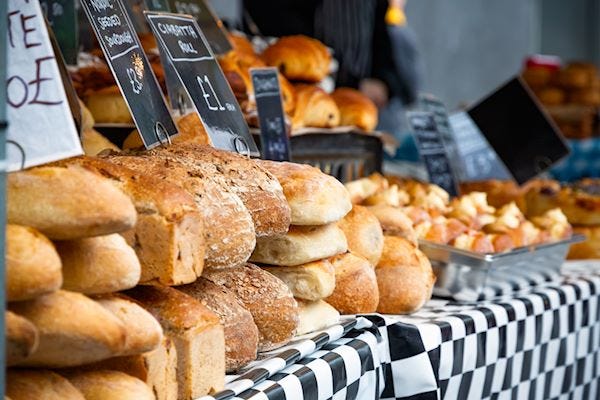 St Fagans National Museum of History is a wonderful day out at any time of year. The museum is near Cardiff, just a 15-minute drive from the centre of town and Pen Dinas Cardiff Apartment. They have literally picked up some iconic Welsh buildings and moved them to the museum grounds. You can explore a miners' institute and medieval cottages, alongside a working mill and ornate gardens. But the best time of year is the St Fagans Food Festival – when stallholders descend and the living museum is full of wonderful flavours and tempting smells. Grab as much as you can carry and enjoy a picnic in the shade of the beautiful historic buildings.
You can expect our food festivals to be back with a bang in 2021, and with good reason – we've all got a lot of catching up to do! In the meantime, St Fagans Food Festival has gone digital for 2020 and you can join in here.
Continue the journey
Let us take you on a journey to South Wales from the comfort of your sofa! In these uncertain times, we're bringing the best of England and Wales to you – so read on and experience favourite places to go and some hidden gems from Gareth, our General Manager for Wales. We've got plenty of nearby properties, and can't wait to welcome you back soon…