Amazing flavours
The lush green valleys of Wales are the perfect home for those who love a little extra flavour in their lives. That's why so many chefs, farmers and foodies have no trouble making a huge range of top-quality food and drink here. Join me on my journey around some of my all-time favourites – you won't want to miss a mouthful!
Mountaintop treats
It might look like an alpine lodge, with its high-pitched thatched roof and yellow façade, but this village bakery is Welsh through and through! Gillian and Geraint make the amazing range of treats by hand and, in my opinion, everything they do is absolutely amazing.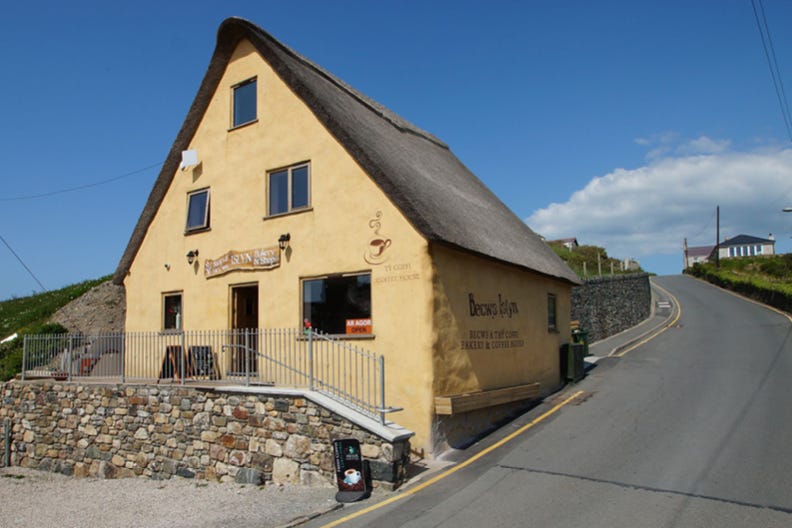 Come for breakfast and you'll soon be back for lunch, and then afternoon tea – perhaps in the same day, if you're staying at Melin Llyn! It's just a shame they don't do a dinner service too.
A meat lover's dream
On Mold High Street, you'll find what I believe is the best steak ever. It's probably why Just Steak was named the number one steakhouse in Wales 2020. Pit smoked, with mouth-watering smells wafting their way out of the kitchen, the food is to die for. They specialise in obscure cuts of beef, which means it's sure to be a memorable meal out for any meat lover.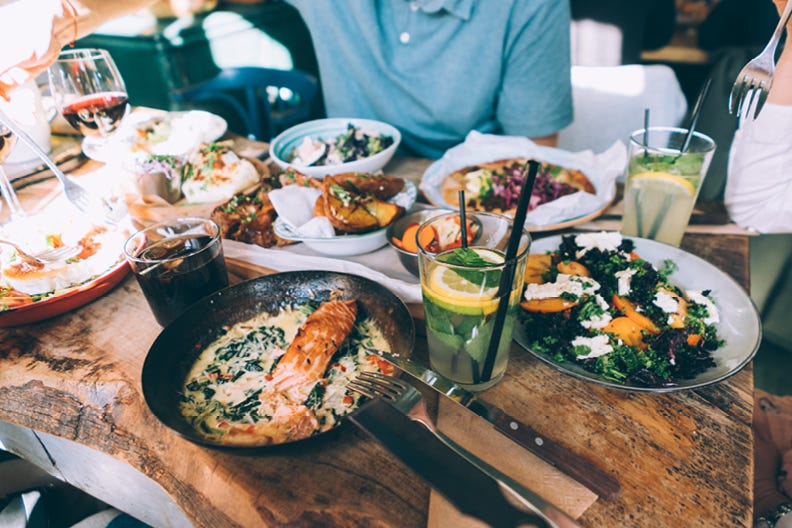 Now, you might think that, given their name, all the restaurant sells is steak. But, in fact, there's love for vegetarians too with veggie options available, as well as loads of great drinks to wash it all down with – including gorgeous cocktails and craft beer. A must-visit, especially if you're staying at the Coach House nearby.
You can rest assured that all of the advice following the lockdown is being followed at Just Steak – with plenty of space for a relaxed meal in safety.
Private dining with a twist
This palatial hotel in the countryside near Llandderfel, not too far from Beudy Llew Coch, is home to a restaurant serving delicious food. Their head chef, Gareth Stevenson, has earned three AA rosettes and you'll be in no doubt as to why after you taste what's on the plate! The team pride themselves on fresh, local and seasonal produce, with which they conjure up magical dishes.
We did the private dining experience for my birthday and had our own room with a roaring fire in the library. It was the most incredible experience – if you're able to join us for a week or two up here in North Wales, I hope you enjoy it just as much as I did! 
Continue the journey
Let us take you on a journey to North Wales from the comfort of your sofa! In these uncertain times, we're bringing the best of England and Wales to you – so read on and experience favourite places to go and some hidden gems, from Llion, our Wales Recruitment Manager. We've got plenty of nearby properties, and can't wait to welcome you back soon…