National Parks in Wales
Your Local Guide to navigating Wales' National Parks
Wales is home to three world-famous national parks: Snowdonia, the Pembrokeshire Coast and the Brecon Beacons. Wales always leaves a mark on its visitors because of its sheer beauty and there is nowhere more beautiful than these national parks. The Brecon Beacons look like something from a film, Snowdonia is Wales' oldest national park and has the country's most famous landmark, Mt. Snowdon, and the Pembrokeshire Coast is the UK's only coastal national park. We have hundreds of cottages in these areas alone, so look no further if you're planning a trip to one of these outstanding locations. When you're not relaxing in your cottage, you'll need to know where to go, what to do and how to make the most of your time in these parks, so we've collected all the local tips you need. 
Pembrokeshire Coast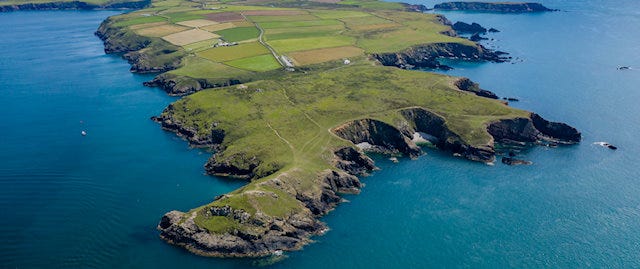 Coastal Path
The Pembrokeshire Coastal path is a long distance trail (at 186 miles we really mean long distance) that takes its ramblers through 58 different beaches. Although walking the entire length of the path would be quite the undertaking, especially on a relaxing holiday, the Coastal Path is tipped by locals as the best way to see the impressive sights of Pembrokeshire.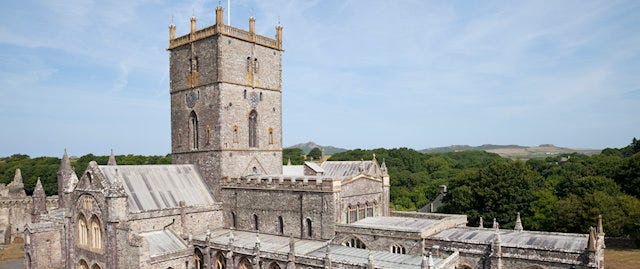 St David's
One of the places you can visit along the path is St David's, Britain's smallest city. Known for its cathedral, market square and cove, St David's is the perfect place to stop on your walk and enjoy a spot of lunch whilst looking across the Pembrokeshire landscape. 
Blue lagoon
Pembrokeshire blue lagoon is where Wales' natural and industrial heritage meet. Once at the heart of Pembrokshire's slate industry, the company that operated here is long gone, but the natural slate continues to give a stunning aqua hue to the water. Our local team says it's a great spot for swimming and looks stunning in photographs. 
Coasteering
Thrill-seekers and adrenaline junkies might want to check out coasteering in Pembrokeshire. Coasteering refers to the practice of making your way through dangerous waters without the assistance of watercrafts of any kind - scary stuff!
Snowdonia
Mount Snowdon
We couldn't talk about Snowdonia without talking about Mount Snowdon, or 'Yr Wyddfa' in Welsh. The trek up the mountain is a challenge, but it is well signposted and completely safe. If you don't fancy the walk or can't access the summit by foot, take the train to see, in the words of our local team, 'the best view in the world'. 
Snowdon villages
Aside from the high skyline and monumental peaks of Snowdonia, the national park also has lots of little towns and villages just waiting to be discovered. Harlech is a local favourite and is a historic town overlooking Cardigan Bay and dominated by its castle. Beddgelert is another Snowdon village with a fascinating past and is home to Gelert's Grave, where you can learn all about this legendary dog and his owner, Prince Llewellyn.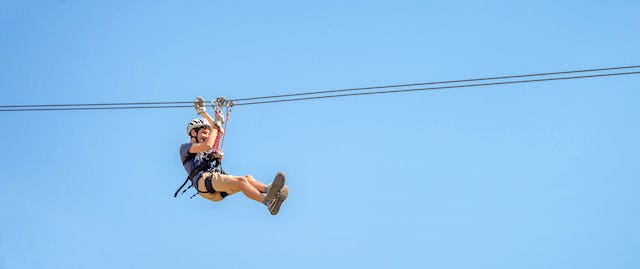 ZipWorld
Snowdonia also boasts the world's longest zip line in its list of attractions. A visit to ZipWorld is guaranteed to get your heart racing and your blood pumping, but what better way to experience this glorious part of the world than on a zip line, right? 
Brecon Beacons

Pen y Fan
Pen y Fan is considered by locals to be a rite of passage and par for the course when visiting Brecon. Climbing this peak, the highest in South Wales, sounds tough but for a gentler incline, we recommend the walk from Storey Arms. 

Waterfall Country
Brecon is also a water-filled national park, and is known as Waterfall Country! Henrhyd Falls in a 27m tall waterfall, or for an epic photo shoot, walk behind the curtain of water at Sgwd yr Eira. Langorse Lake is the largest natural lake in Wales. Take to the water on a dinghy, paddleboard, kayak (all available to hire), try a spot of fishing or sit back and watch the wildlife.
Brecon town
The town of Brecon is a hive of activity and is just a short drive from the majority of our holiday homes in the area. Enjoy shopping, food, drink and all the benefits of town life and be sure to visit Hills Burgers for the best burgers in Mid-Wales!
We hope you can see that there is so much more to these fantastic national parks than their natural beauty (although that will always be their crown jewel) and that these are regions you could happily holiday in. To discover our range of holiday cottages in these areas, check out our properties in Brecon, Pembrokeshire and Snowdonia.