Coastal Spots in Wales
Our Ultimate Guide to the Best Welsh Beaches and Coastal Attractions
Welsh beaches represent the UK's best - from surfing havens in Abersoch, to remote islands and classic seaside resorts, there is something for everyone along the Welsh coastline. If you're planning a Welsh seaside getaway, take a look at our vast range of coastal cottages in Wales, which span the entire length and breadth of the country. Our local team are located across the country and have selected some of the best beaches and maritime attractions that Wales has to offer.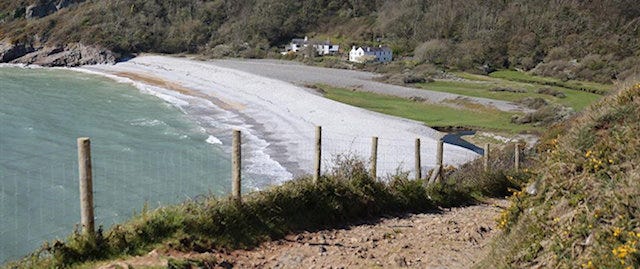 Pwll Du, Bishopston
This remote pebble beach in Gower is a hidden gem of this renowned region. The beach is only  accessible via foot, is totally dog friendly and has a free car park nearby. Pwll Du is totally secluded, super quiet and perfect for those trying to escape the hustle and bustle of modern life. We also have a superb property where you can take your remote trip to the next level: Ship Cottage Annexe. This one-bed property is the ultimate romantic getaway and is right next to this fabulous beach.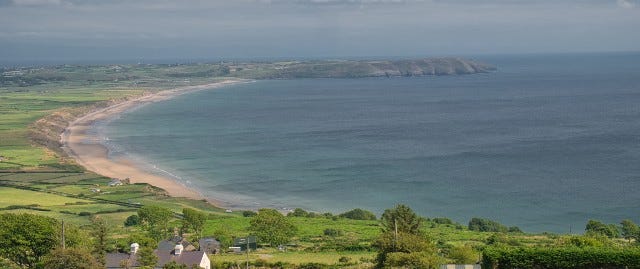 Porth Neigwl, Abersoch
Also known as Hell's Mouth, we promise this beach is not as scary as it sounds. It is, however, renowned for its big crashing waves and is a surfer's paradise. One for the more adventurous, Porth Neigwl is the perfect place for seasoned water sports fanatics, but amateurs can also learn to surf with local surf schools, including the West Coast Surf Shop, which offers surfing lessons for everyone aged 8+.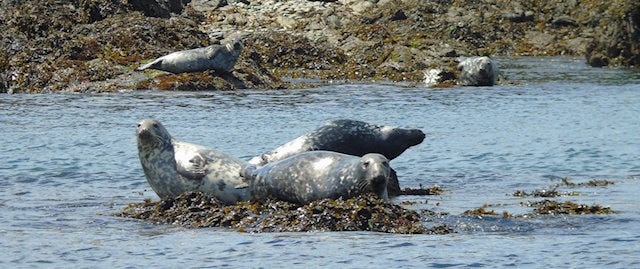 Enlii Ynys, Llyn Peninsula
This remote island off the coast of the Llyn Peninsula in North Wales is also known as Bardsey Island. The island is a favourite of locals, who promise that a visit to the island will be a memorable one. As part of the Llyn Peninsula Area of Outstanding Natural Beauty, Bardsey Island is not only beautiful but is also home to an impressive range of wildlife, including 310 species of birds and a colony of 200 grey seals. Bardsey Island Boat Trips can take you across to the island for 3-4 hours and tours typically run between March and October.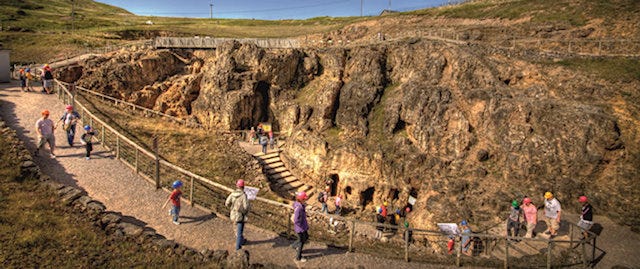 The Great Orme Prehistoric Mines and Caverns, Llandudno
Llandudno is one of the UK's most beloved seaside resorts, complete with a vintage pier, funicular railway, children's rides, chippies and fried doughnuts. But what many people don't know about Llandudno is that it is also home to one of the largest prehistoric copper mines in the world. The Great Orme Bronze Age Copper Mines are open to the public for tours and are perfect for adventurous history lovers and families.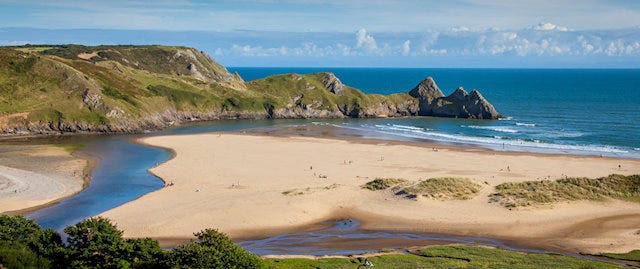 Three Cliffs Bay, Gower
Looking for an adventure? Visit Three Cliffs Bay. This dramatic landscape sees incredible sand dunes meet salt pools against a backdrop of the beach's iconic three limestone cliffs. Dogs are allowed on the beach, which is perfect for taking them on a long, scenic walk in the fresh sea air. Parking can be found in a nearby holiday park but you do have to access the beach by foot.