Well-earned hot tub getaways
Published: Monday 24th Dec 2018
Time to Unwind
You've successfully shopped around for that perfect Christmas gift, wrestled the turkey into the oven and slept off the aftermath of the New Year's Eve festivities – you deserve a break. Imagine slipping into the warm bubbles of an inviting hot tub and taking in the panoramic views of your favourite UK holiday spot, whether that be the rolling green hills of Wales or the unspoilt shoreline of the Norfolk Coast. Depending on your mood you can either indulge in a crisp glass of Champagne, or if you've decided to enjoy a New Year detox, simply soak up the soothing hot water and imagine the adventures of the year to come. With unique Original Cottages locations with hot tubs located across the UK the options really are limitless!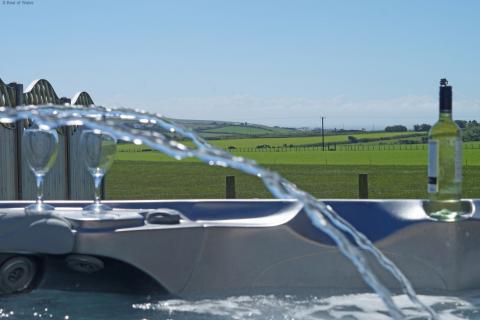 Getting Acquainted with the Hot Tub
According to the annals of history, the earliest examples of hot tubs were volcanic calderas into which hot stones were placed to heat the water to create the ideal spot for a sumptuous soak. In fact, the spa town of Ikaria on the Greek Island of Therma has been a popular destination for bathing and particularly for hydrotherapy ever since the 4th Century BC – although we personally prefer the Lake District. Ancient Rome was also famous for its private baths and the practice was so ingrained within the civilisation's legions that baths were built at the mineral and thermal springs of distant conquered lands.
The hot tub has since grown in popularity the world over, with Japan's first onsen, a type of hot spring, opening near Izumo, Shimane in 737 A.D. and followed centuries later by the first ryokan (Inns), which offered food, accommodations and exclusive soaking tubs known as ofuro. These ofuro would go on to inspire the introduction of hot tubs to the United States, with hydrotherapy pumps being introduced by the California-based Jacuzzi company as a treatment for arthritis during 1956. Keep all this information to hand and you're sure to be a smash hit at any pub quizzes that you happen to attend during your travels!
Today hot tubs are with synonymous relaxing getaways whether you are travelling with family and friends or looking for a seeking a romantic getaway with that special someone and are the perfect luxury extra to make your holiday even more special.
Picking your Place
Hot tubs can be the perfect accompaniment for family getaways, detoxing breaks and romantic hideaways, however whatever your reason for deciding to secure an extra special holiday experience, a hot tub is only part of the picture and you'll want to be sure to choose the best destination for both you and your family. Luckily, Original Cottages can offer an exciting selection of hand-picked holiday homes across the UK, many of which offer private hot tubs and stunning views. Devon and Cornwall for example are famed for their fantastic beaches and stretches of shoreline for swimming and paddling but are equally suited for relaxing in a secluded hot tub and observing the seaside during the evening or cooler months. Cornwall is also regarded as one of the UK's definitive chill-out capitals, so combining this amazing atmosphere, relaxed pace of life and breath-taking scenery might be the beginning of a story that you return to again and again.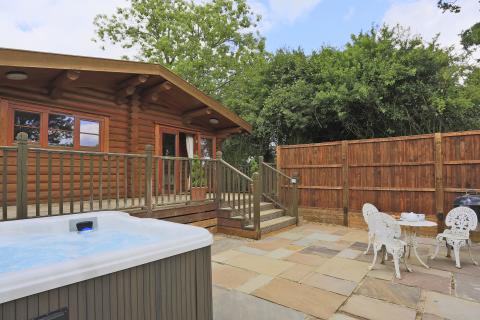 Travelling further around the UK you'll find that regions such as Wales, the Lake District and Northumberland each offer their own unique charms that are only accentuated by an invigorating recharge in a soothing hot tub while you plan the next day's activities. Wales in particular is a land of extraordinary contracts, so having a relaxing base from which to focus your thoughts and to decide what to explore next is a real bonus. That's if you decide to take up any activities while on holiday, because with so much luxury and comfort on-hand you may want to follow the old adage and do as the Romans do – get in the hot tub and stay for a good long soak!