Truly Local Northumberland
Published: Wednesday 5th Dec 2018
Written by: Leah Smith
Vast golden sands, a breathtaking World Heritage Site, and two Areas of Outstanding Natural Beauty — the north-eastern county of Northumberland has it all. From the awe-inspiring Cheviot Hills in the west to the nature-filled Holy Island in the east, Northumberland is home to big skies and even bigger scenery. Stretching for nearly 2,000 square miles, and having more castles than any other region in England, there's no shortage of historic sites connecting this age-old kingdom to its past. Discover the Northumbrian secrets most visitors never see, with our truly local blog. 
The great outdoors
A touch of magic
Crowned "Northumberland's top Large Attraction", the picturesque grounds of Alnwick Garden are magical in every way. From the beautifully crafted treehouse restaurant to the dramatic Alnwick Castle that starred in the blockbuster series of Harry Potter, this is truly a garden for everyone. Originally a passion project for the Duchess of Northumberland, now you'll find a unique dining experience, mystical adventure golf for the whole family, a shimmering Cherry Orchard, and a host of fun activities for children to learn about the stunning nature around them.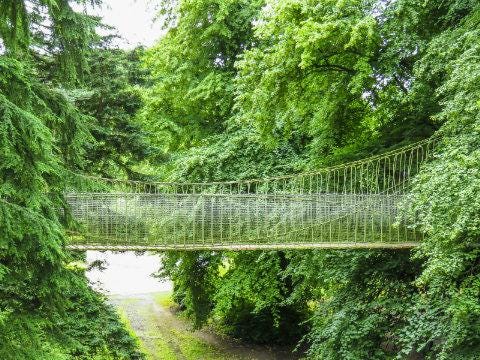 Steeped in history
Over 2,000 years have passed since Emperor Hadrian ordered the construction of the 84-mile long wall, and now this snaking structure is one of Northumberland's best destinations for breathtaking scenery and ancient history. With 73 miles of the magnificent Roman structure still standing, Hadrian's Wall is a must see when visiting the region. Hike through the craggy hills that hug the iconic monument and explore the ruined forts, museums, and Roman town that sit in its shadows. Or, sit back and gaze across the rolling landscapes and beautiful horizons as you chug along the Hadrian's Wall Country Line, the perfect way to explore the charming towns of Haltwhistle, Bardon Mill and Hexham.
Cities, castles, and culture
The bustling city
Good vibes and friendly faces — it's the welcoming Geordie city of Newcastle. United with Gateshead on the River Tyne by seven bridges across a spectacular riverscape, the once Northumbrian capital of Newcastle is brimming with culture, vibrant nightlife, award-winning dining, fantastic shopping, and inspiring heritage. Head to the famous Quayside and explore the BALTIC Centre For Contemporary Arts, where artists, photographers and designers from around the world display their work. Discover quirky keepsakes and delicious food at the Quayside Market, or head into the heart of the city and uncover the rich, and deep history of this ancient metropolis. 
The Royal Seat
Commanding the coastline of the eastern shores, you'll discover the imposing, and awe-inspiring battlements of Bamburgh Castle. "The King of Castles", it's perched on a rocky plateau, standing guard over the breathtaking coastline for over 1,400 years. Uncover myths tucked away in every crevice, tales of dragons and ghosts, and a dark history of royal rebellion and spell-binding legends. Or, take a trip back in time and discover the legacy of the Armstrong empire. Like many iconic spots in Northumberland, Bamburgh Castle has starred in Hollywood blockbusters such as The BFG, Transformers 5, and Shakespeare's Macbeth. A visit to this vast citadel is a must for families, history buffs, and nature lovers alike.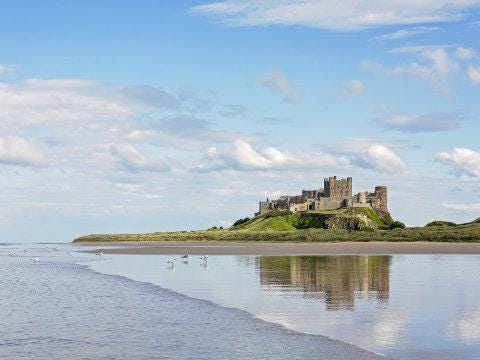 The festival of light
Returning to its birthplace in 2019, the Lumiere Festival will light up the town of Durham on 14-17 November. In its 10th anniversary, the Lumiere Festival reimagines buildings and public spaces, changing the way we experience our environment during the dark winter nights of the north. Dazzling large-scale projections, interactive creations, and mind-blowing displays alongside contemplative arts make this a truly local festival not to be missed — and it only comes to the Kingdom of Northumbria three days of the year.
Northumbrian tasty treats
The Shack by the sea
Riley's Fish Shack has some of the most delicious, locally caught, and simply served fish in all of Northumberland. Sitting shoreside on the golden sands of King Edwards Bay, they create mouthwatering, street food-style dishes using only the freshest produce available. From monkfish wraps and chargrilled squid to a classic surf and turf and a magnificent lobster, there's plenty of choice for any appetite. And because the stocks rely on the catch, you'll need to beat the crowds if you want to sample your favourite Riley's dish.
Kippers in Craster
Craster is a seaside town that has become famous for its smoked fish delicacy, the Kipper. Exported to food lovers across the country, this delicious local treat is said to be popular with the Royal Family too. But there's more to Craster than its oak barrel smoked speciality. Why not go bird spotting in the Arnold Memorial Nature Reserve, take a gentle stroll through the grounds of Dunstanburgh Castle, or take the hike from the nearby Howick Gardens to Cullernose Point along a breathtaking rocky coastal walk? With so much to see and do in this cheery seaside village, there's plenty of ways to work up an appetite for the traditional Craster Kipper.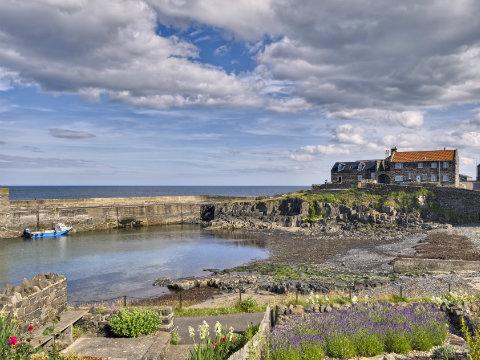 Meet Steve

Our General Manager in Northumberland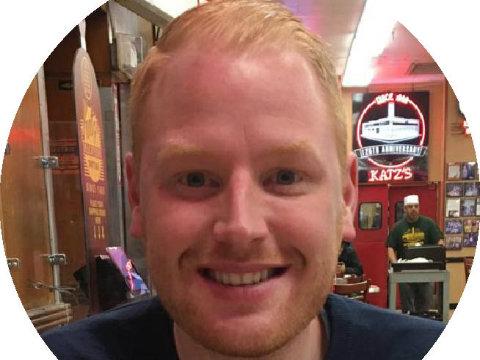 "The best part of working for Northumbria Byways is that I can spend every day telling people how great my home region is. To me, Northumbria has it all. Stunning beaches, beautiful countryside, and historical castles — my perfect weekend all within a stone's throw of one of the most vibrant cities out there, Newcastle. 
When visiting Northumberland, make sure you sample the 'toons' - or town for non-Geordies -  famous nightlife. An early dinner in one of the many fine restaurants in the city, followed by a few drinks around the vibrant bars. But try not to overindulge, because you should get up and head down to Tynemouth in the morning. I'm usually spotted in Allards enjoying their famous corned beef hash with poached eggs, followed by a nice walk with my dog passed Tynemouth Priory and down onto Longsands beach. The famous Geordie welcome is no myth. It may be my home, but amongst a few pints around one of the many homely pubs on Tynemouth front street, it's almost certain that I will end up talking to someone I've never met before. 
Get yourself up to Craster on Sunday morning to check out the freshly smoked kippers — you won't regret it! But don't buy them before you've taken the lovely scenic walk up to Dunstanburgh Castle. By the time I've finished the walk and bought some kippers, I've always built up enough of an appetite to jump in the car and go straight to the Cook and Barker for a delicious Sunday lunch. 
That right there is Geordie perfection!"
Culture, nature, and friendly faces — Northumbria has it all. Romantic getaways for two or family gatherings for ten, rural retreats in the wilds or bustling breaks in the city, Northumberland is the perfect holiday destination for anyone. And with our truly local knowledge, your loved ones and pets will enjoy a holiday they'll never forget. North or south, east or west, our local teams can help you make the most of your time together. With stunning cottages across the county, we know you'll find your new home from home.