Staff Stays: Brynderwen
Published: Tuesday 2nd Feb 2021
Written by: Amelia Moy
Hello, my name is Amelia and I work in the communications team for the Original Cottages family. As part of my job I get to spend a lot of time looking at some of our most beautiful properties around England and Wales. I was lucky enough to spend my birthday at one of our lovely holiday cottages, Brynderwen in Mid-Wales. This is what we got up to during our stay...
Monday 
After packing the car and leaving Norfolk, my boyfriend Jon and I headed West towards the Welsh border (much excitement was had upon seeing the "Croeso i Gymru/Welcome to Wales" sign).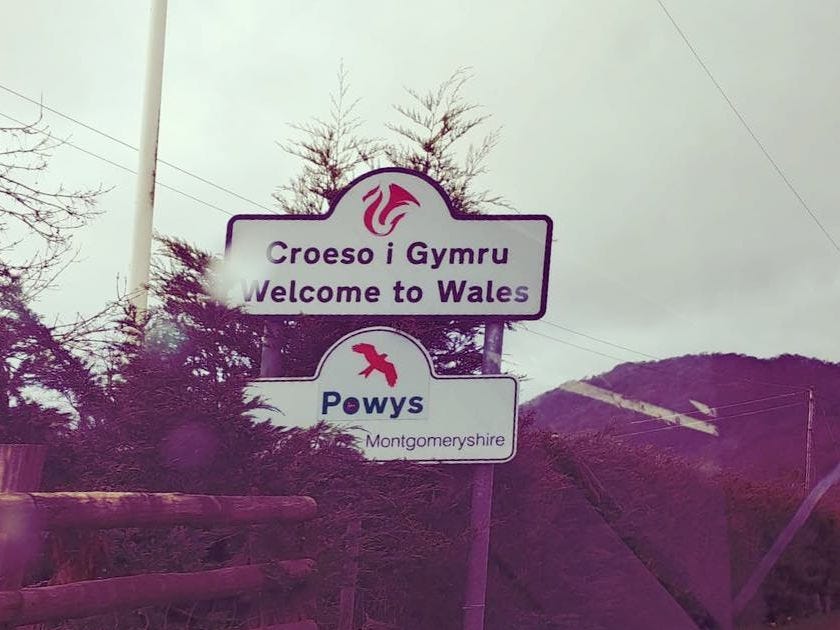 Our first stop was Powis Castle, a National Trust property near Welshpool. As a bit of a history geek, I was having the time of my life, while Jon's highlight of the visit was the delicious Welsh Rarebit in the cafe.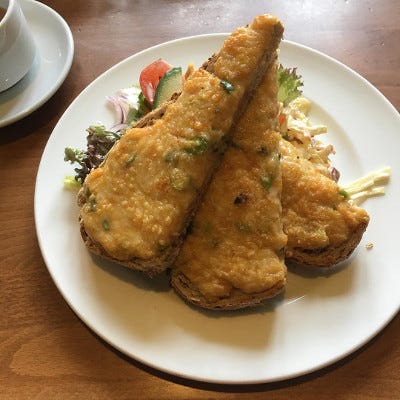 After we were sufficiently educated and fed we stopped at the local Tescos and did our "big shop" for the week (and stocked up on Welshcakes and Bara Brith). 
Tip - Find the nearest supermarket or shop to your holiday cottage to stock up on local delicacies and yummy treats for your stay
Next stop… Brynderwen! We chose this property because it looked so peaceful in all its photos and it did not disappoint, we were in love the moment we stepped through the door. The extra touches of Welsh treats and fresh flowers were so welcoming and made us feel at home straight away.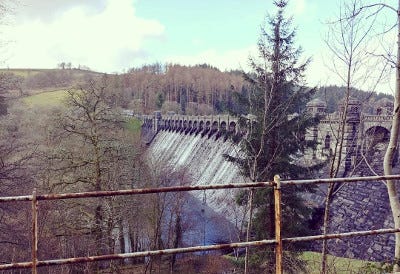 The former farmhouse has been completely renovated after being purchased as a derelict shell, the scrapbook of photos during the renovation were really interesting.
Tip - Look through the visitors book to see what other guests recommend in the local area
Tuesday 
After cooking breakfast in the beautiful Brynderwen kitchen we headed to local beauty spot, Lake Vyrnwy. We'd pre-booked two bikes at Artisans Coffee shop which sits beside the lake car park (much to my boyfriend's delight the tandem bike was unavailable). Exploring the lakes surroundings was one of my highlights of the trip, especially crossing the Lake Vyrnwy aqueduct. 
Tip - Do lots of research before your stay to find local treasures and fun activities you can pre-book 
In the evening we had a surprising private dining experience at the Pale Hall Hotel (accidental because no-one else was booked in for dinner) and enjoyed a delicious meal to end the second day of our trip.
Wednesday 
With a hot tub, table tennis table, TV lounge and beautiful surroundings, we wanted to take advantage of all Brynderwen had to offer and stayed at home for the day. 
This also included playing board games by the log fire and generally taking some time out to relax during our holiday.
With the nearby sheep being our only neighbours, Brynderwen was the perfect place to detox and unwind.
Thursday
Wales did not disappoint and provided us a full day of torrential rain, but that didn't stop our plans. We took a ride on the Ffestiniog and Welsh Highland Railway, a steam train that took us into the, you guessed it - the Welsh highlands, with onboard snacks of welshcakes and tea. On our way back to Brynderwen we drove through the Snowdonia National Park and took in the beautiful views. 
We finished our last night with a G&T by the log burner… perfection.
Friday 
Home time! We were both incredibly sad to leave Brynderwen and promised we would return soon. We planned our trip home via Warwickshire to visit my brother and tell tales of our adventures.
Tip - Plan your journey to stop at fun and interesting places, rather than just services and petrol stations