Spooky Escapes
Published: Tuesday 20th Oct 2020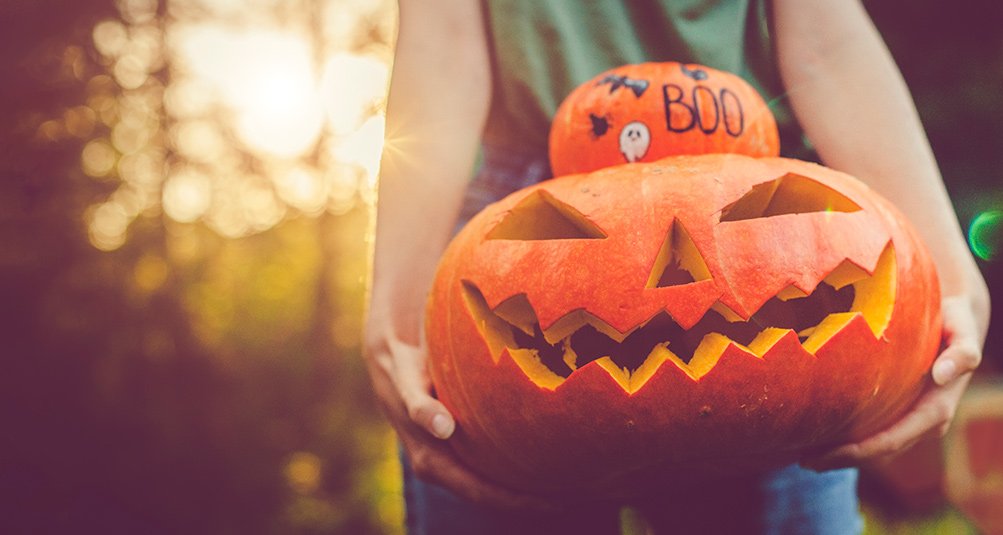 Discover the most haunted places in England and Wales
Everyone loves a good ghost story, and England and Wales are full of them, thanks to the thousands of years of history that have played out in our castles, stately homes, churches, towns and villages.
We've listed some of the best places to see, and stay, but please do check current government guidelines and restrictions, as well as the attraction itself before planning your adventure.
Whether you're on the look-out for some Halloween family fun in Cornwall, Lancashire fright nights that are strictly adults-only, or Kentish villages with more than their fair share of hauntings, we have something for you. Get started right now by browsing our selection of October half term holidays.
Cornwall
Wild coasts, smugglers coves and misty moors rank Cornwall high on the 'most haunted places in England' list. Relive the murky past of Bodmin Jail (26 Oct – 1 Nov) and its inmates' lives – and deaths – at the new Dark Walk experience. For more light-hearted fun visit Halloweek (26-27 Oct) with its monster Minions, and Halloweden (17 Oct – 1 Nov) with its chillingly good ice rink.
Find a cottage in Cornwall
Devon
Buckland Abbey has a distinctly 'different' atmosphere. Initially a Cistercian abbey, then home to Elizabethan adventurer, Sir Francis Drake, it has a fair few spooks-in-residence. Little terrors will love the Big Sheep (24 Oct – 1 Nov) for pumpkin carving, a witches flying school and a ghost train. Or lose yourself in the scare maze at Crealy Adventure Park (24 Oct – 1 Nov).
Browse our Devon holiday cottages
Dorset
Weymouth's Nothe Fort is so eerie that some employees refuse to walk the grounds after dark. This half term (24 Oct – 1 Nov) it plays host to magic shows and the Survival Zone – an after-dark experience for adults only. Alternatively head to the ruins of 12th Century Knowlton Church where Christian and Pagan history combine.
Explore Dorset holiday cottages
Kent
At Leeds Castle (24 Oct – 1 Nov) you can explore the Halloween trail, try your hand at the ancient sport of archery or search for a ghostly black dog. Got nerves of steel? Wander the roads of Pluckley, considered England's most haunted village.
Browse holidays in Kent
Norfolk
Norwich's ancient castle still looms large over the city, and if you're lucky (or unlucky) you may glimpse the ghoulish remains of hanged felon, Robert Kett. For a more pleasant sight this October half term, head to BeWILDerwood (17 Oct – 1 Nov) for the Glorious Glowing Lantern Parade.
Explore our Norfolk cottages
Yorkshire
Whitby Abbey must be near the top of the 'most haunted places in England' list, thanks to its connections with Dracula. But it has other tales to make your blood run cold, like the story of a nun who was bricked up alive in the walls. Join the Wizard Express at the Embsay & Bolton Abbey Railway (27 & 31 Oct & 1 Nov) to practise your dark arts. The journeys get scarier the later it gets!
Explore Yorkshire cottages
Treat yourself to a thrilling October half term holiday
With so many seasonal goings-on this October, the trick could be deciding where to holiday this half term. Our friendly team is here to treat you to the best local advice, simply give us a call. Remember, with £50 off all half-term bookings, you can fit even more spine tingling experiences into your time away. Book soon as our holidays are sure to fly...