Go Jauntly Guest Blog - Walking in Skipton
Published: Tuesday 10th Mar 2020
Written by: Chloe Baker
We love a staycation at Go Jauntly so it's been great to be hosted by Original Cottages on our latest trip. Getting outside of the city for short breaks and a bit of QT feels like a necessity these days. We're also becoming increasingly conscious of the environmental impact of our travel so being able to visit locations via public transport is really important to us.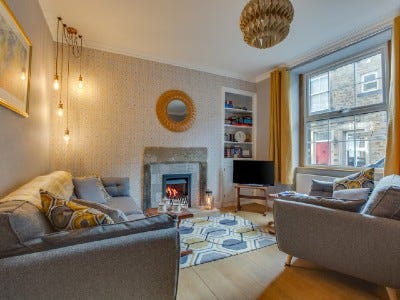 Go Jauntly is a community-based walking app, where people can find local walks created by the people who love and know them, create their own routes and share them with their friends, family and the app's growing community. 
In early Feb, we stayed at the Lorna Loom in Skipton, North Yorkshire. It's a medieval town on the outskirts of the Yorkshire Dales so it's a perfect base for exploring the local scenery delights, plus there are lots to do in the town too.
The area is very family-friendly and totally walkable. The train runs from Morecambe to Leeds and provides plenty of places for jumping on and off and extending your jaunts along the line. The Leeds and Liverpool canal also runs through Skipton and the towpath is a lovely place to while away an afternoon.
Wherever we are, we always plot new routes on the Go Jauntly app and we did just that during our Skipton trip. Here are three of our highlight routes. We hope you like them! We'll be visiting North Yorkshire again soon as there's just so much more exploring to do.
Download Go Jauntly on the App Store and the Play Store to view these routes plus you'll find plenty more in our walking app.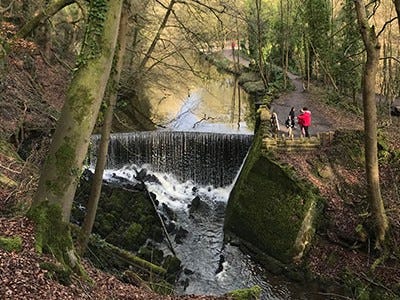 Take a day to tour Skipton.
A leisurely wander around Skipton, a medieval town in North Yorkshire. Visit the main points of interests and support the local high street. 
Ancient Skipton Woods & Castle.
A lovely and tranquil woodland wander around Skipton Woods followed by a visit to the medieval castle. Bring snacks and muddy shoes. 
Park fun & views at Aireville
A short family-friendly circular walk around Aireville Park and along the Leeds & Liverpool canal in Skipton, North Yorkshire
Original Cottages are delighted to be offering £40 off to Go Jauntly users on all of the stunning properties in our portfolio so that you can enjoy your dream holiday for just that little bit less next time. We hope that one of our properties may even act as the perfect base-camp after a long day of walking one of the hundreds of walks curated by our friends at Go Jauntly. Find out more here.
Discover all of Original Cottages's properties in Yorkshire here.