A Getaway for Good
Published: Tuesday 10th Mar 2020
Written by: Chloe Baker
Going on holiday has always been good for us. But now, with a promise to donate all the profits from his Cornish holiday home to Cancer Research UK during 2020/21, Mark Bayliss is helping holidaymakers do good for people with cancer, too. And all you need to do to get involved is book a relaxing break!
When Mark heard that his young nephew, Adam, had been diagnosed with cancer for the second time, it was a huge blow.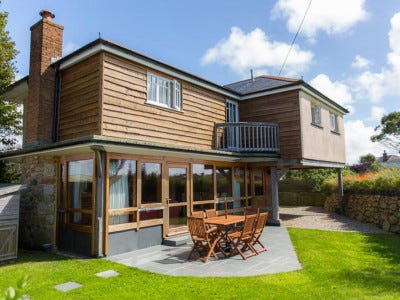 Adam was successfully treated for non-Hodgkin lymphoma aged 14 and had lived cancer-free for years. He'd started university and was a keen musician, playing guitar and violin, a talented sportsman, enjoying fencing, and was involved with his local church. 
So his new diagnosis with a synovial sarcoma ought to have been devastating. But Adam refused to be beaten. He enthusiastically continued his studies and hobbies. He got married to the girl he loved. He lived and endured until cancer finally took his life aged just 23. 
Now Mark, inspired by his abiding love for Adam – as well as the progress that has been made in treatments in recent years – is doing all he can to raise £100,000 to help beat cancer sooner. 
Together with Adam's dad, James, Mark has completed a fundraising cycle ride from John O'Groats to Land's End and, this summer, will ride the length of the historic Route 66 in the USA as he cycles from New York City to California.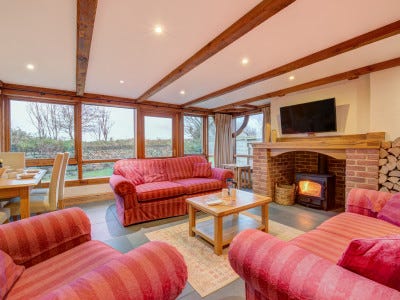 But that's not all. In 2020/21, all profits from the beautiful Chy Kala, Mark's property in Newtown-in-St Martin, Cornwall, will also go towards his fundraising drive for Cancer Research UK. 
So, simply by enjoying a relaxing holiday that does you good – perhaps you'll find yourself walking the Lizard Peninsula or treating yourself to a Cornish cream tea in nearby Falmouth – you can do good by helping to raise money for people living with cancer.