Exciting Events
Published: Tuesday 11th Apr 2017
Written by: Anne Howard
Events to get excited about...
Ahoy there!
As Britain flexes its muscles as an island nation, distinct from mainland Europe, what better way to celebrate this glorious isle than by enjoying some nautical summer fun around the beautiful coastline.  
For sailing and boating buffs, one of the most exciting and picturesque locations to visit surely has to be the South Devon coastline and the jewel in the crown of events must be the Dartmouth Royal Regatta, three days of fun and excitement at the end of August.  The Dartmouth Royal Regatta has something for everyone, whether you are an ardent boating enthusiast, a keen amateur or just an interested bystander.  There are plenty of activities to get involved in for families both on and off the water, and lots of lovely shopping for the girls too.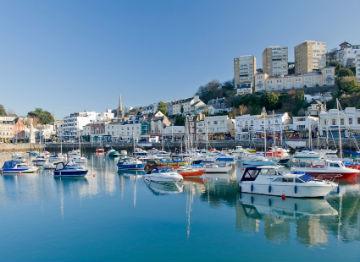 Perhaps Regatta week will inspire you to take the water a little more readily, it really is the best way to enjoy the stunning South Devon coastline, pottering from cove to harbour and back to cove again, fishing, swimming or just enjoying the scenery before tying up at a waterside pub for some well-earned refreshment.  It is the perfect fun for children, a days' activity on the water in true Swallows and Amazon's style, or the ultimate chill out for the grown-ups, just set the compass to either exciting outdoor activities or dial it down to peaceful relaxation, with the water lapping the side of the boat and the white wine set to chill over the side.    
A world away is the East Anglian coastline, which offers a very different yet distinct seafaring experience.  There are smaller and more intimate regattas along the North Norfolk coastline such as Blakeney Regatta, a maritime mix of old fashioned seaside activities in late July. Who would not enjoy the sandcastle building competitions and even the good old greasy pole, perhaps best attempted before the fish and chip supper. This beautiful coastline harks back to a distant time of Victorian resorts and happy family holidays, which put the 'sand' into sandwiches - the hot tea to wash them down never tasted so good.  As distinct and unique as they are themselves, the inland Norfolk Broads all have their own individual Regattas too; a lovely way to enjoy these tranquil stretches of water and to really learn about this unique feature of East Anglia.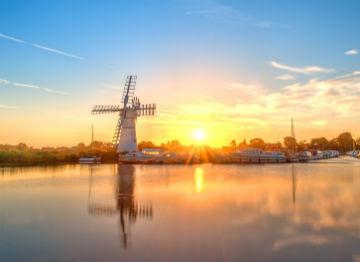 For land lubbers, the Suffolk coastline can offer a real alternative to those who definitely don't want to get their feet wet.  June and July are festival season with the Southwold Arts Festival in the last week in June and the Aldeburgh Festival for most of the whole of June as well.  The famous Latitude Festival at Henham Park - who can forget the notorious pink sheep - runs for four days in mid-July so you can immerse yourself in all things arty, musical and cultural without taking time to even draw breath.  All these events are set against the perfect backdrop of idyllic Suffolk countryside, the best landscape for family holidays or peaceful getaways for two.
Why not combine a voyage into this island's maritime heritage with an opportunity to enjoy some fantastic time spent on terra firma in the beautiful gardens and orchards of the Kent countryside.  Not called the Garden of England for nothing, any holiday in Kent is complemented with the fabulous bounty and produce on offer in this classic English county. Head towards the aptly named Munchies Festival at the end of April, one of the biggest food and drink festivals in Kent and taste the offerings, oysters from Whitstable, jams and preserves from local orchards and the liquid lovelies  - beer, cider and wine - from the abundance of hop growers and vineyards.  
If epic scenery and big country are what takes your fancy then stride off into the Yorkshire Dales, a particularly special place to see in springtime as the pretty patchwork of fields are dotted with this year's new lambs.  This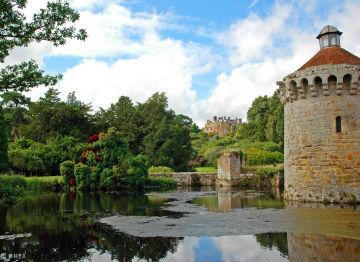 National Park is fringed with trades and arts and crafts borne out of this incredible landscape and there is no better way to sample them all, together in one place, than at the Great Yorkshire Show, one of Yorkshire's top events and considered to be one of the best county shows on the rural circuit.  For three days in July from the 11th to the 13th, you can treat yourself to the warmest of northern hospitality and a huge array of activities.  Not for nothing is Yorkshire referred to as God's own Country, a moniker it was awarded in 2013 beating off stiff competition from the likes of Paris, Rome, Barcelona and Florence to be named Europe's leading destination.
So whatever you fancy – whether you are a sailor, gardener, walker, a culture vulture or, perhaps a bit of all of these, take a cottage in one of these special locations,  it will be the perfect complement to your holiday.