Decade in review: How has travel changed?
Published: Friday 24th Jan 2020
Written by: The Original Cottages Team
At Original Cottages, we're delighted to be helping holidaymakers enjoy relaxing, exciting, rejuvenating and adventurous breaks in 2020. To celebrate, we took a look back at how things have changed in the last decade – and have spotted some key trends that will continue to influence how people choose to travel in the next 10 years, too.
The holiday, deconstructed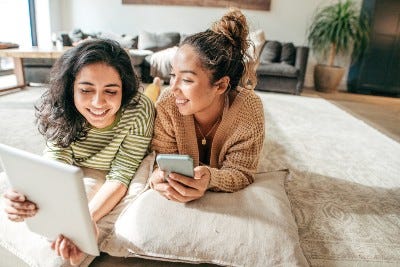 Whilst digital tools such as smartphones and social media were still in relatively early days 10 years ago, they are now an indispensable part of travel booking. And they are having a real and measurable impact on how people choose to go on holiday. 
In 2020, online tools and assistants help people choose the holiday they want. Digital platforms help holidaymakers adapt their break to their individual needs. And the ease of booking has led to a rise in shorter 2 to 4-day breaks.
We've seen these trends mirrored in our own holidays, and have invested in our website, mobile website, social media and email to make sure our customers can communicate with us in the way they prefer.
Rethinking what holidays mean
For many travellers, it's no longer enough to simply want to see a destination. Many people are choosing to visit places that have personal meaning – or even a transformative effect.
Ancestry trips see people connect with their origins, culture and roots by visiting significant destinations. There has been a huge uplift in trips driven by the desire for wellbeing and spirituality. And, of course, environmental concerns have seen many eschew long flights in favour of amazing destinations a little closer to home.
Original Cottages is proud to have helped thousands of holidaymakers enjoy meaningful, transformative trips that don't cost the earth.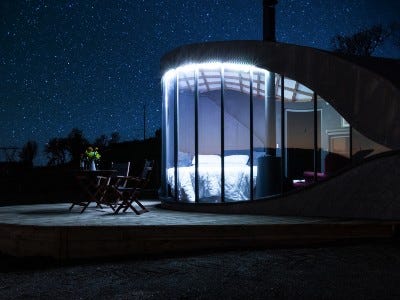 Breaking with conventions
The last decade has seen an explosion in travellers choosing new, special and exciting ways to experience the world around them.
The rise of glamping allows people to reconnect with nature in comfort. Vegan trips and tours allow people to connect their lifestyle decisions with their holiday choices. And an end to the stigma of solo travel has allowed people to explore on their own terms.
From shepherd's huts to cottages without wifi, and from birdwatching retreats to detox escapes. Our customers have demanded them – that's why we offer a huge range of holiday cottages, apartments and homes in both traditional and more unusual settings across England and Wales.
We can't wait to see what the next decade has in store!