All the attractions, none of the crowds
Published: Thursday 2nd Mar 2017
Written by: The Original Cottages Team
Fed up with crowds and hordes of tourists?
Why not holiday before the main summer season, free from traffic jams and congestion, with empty beaches and the blessing of lovely spring weather and longer days. We have attractive rates on our lovely cottages outside of high season so you can bask in the glow that you are also saving money and, with plenty to choose from, this is definitely the clever way to holiday.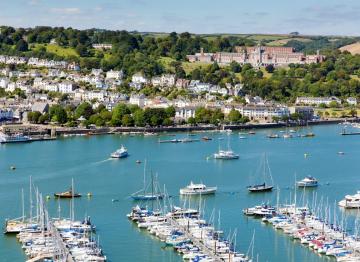 If you fancy some soft spring temperatures after the chill of winter then head to the south west where the Gulf Stream bathes our western most counties in a sub-tropical climate. Perhaps the South Hams in Devon will be your first port of call, described as 'England on Toast' by those in the know. Destination Dartmouth, picturesque, historic and perfectly located to enjoy both the coastline and the beautiful countryside that Devon has to offer. 
Dartmouth offers a huge variety of visitor attractions and things to do and is the best place to meander without the summer throng.  Hard to know exactly which county offers the superior cream tea so it might be a question of comparing in which case, Padstow has to be the ultimate Cornish experience destination.  We have beautiful cottages and apartments scattered throughout the town and what better way to spend time than to sit out and enjoy a lovely spring day on a terrace overlooking the harbour, cream tea in hand of course.
If the lure of the Celts is too irresistible then journey north into Wales and Saundersfoot in Pembrokeshire. Saundersfoot is charming and accessible with a wide, sandy beach and is completely self-contained, a haven on the Pembrokeshire coastline.
Fancy a Victorian seaside experience then Swanage may be the perfect destination for your holiday. Located on the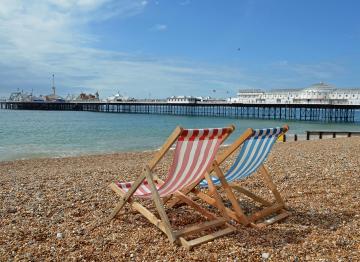 south western coast, Swanage has always been a hugely popular resort from its heyday in the Victorian era to the present day, when it experiences vast summer crowds keen to enjoy its lovely beaches and quintessential bucket and spade charm.
Journey a bit further east along the south coast and let Brighton entice you, ideal for a short break to blow away the winter cobwebs, with so much to offer other than the coast, it doesn't matter what the weather throws at you, there is so much to see and do. If Brighton is bold and colourful then Rye in Kent is really the land that time forgot.  Perched on a hill, this medieval town is the stuff of imagination and probably film sets too, a treasure trove of architecture and narrow cobbled streets and what better time to appreciate all that Rye has to offer than the lengthening days of spring. 
Only two miles from the sea, broader horizons and long walks beckon when you have had your fill of the town. With interesting shops and a huge variety of eateries, Rye will draw you back again and again and one of our lovely cottages will complement your visit perfectly.
For those in the know, Wells-next-the-Sea is one of the hidden jewels in the North Norfolk Crown. Understated and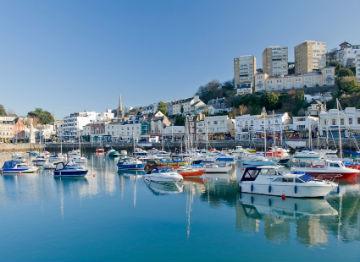 truly authentic, it is often overshadowed by its more famous neighbours but Wells offers a real Norfolk experience, a pretty harbour with unspoiled streets lined with independent local businesses and a great base to explore further afield along this atmospheric coastline. Spring heralds the magical arrival of flocks of migrating birds so why not join them and head for the North Norfolk coast and witness this wonderful spectacle.
Southwold, just a bit further around the East Anglian coast in Suffolk, is the place to be seen! Well known with an almost cult holiday following, it is so popular now in the height of summer that the real town is in danger of disappearing beneath the visitors, so experience the true charm of Southwold when the crowds are missing, the gentle pace of life and the peaceful ambience of this Suffolk coastal jewel.
If panorama and drama is your thing then head north to Yorkshire and the dramatic Robin Hood's Bay beloved of writers and artists, pretty whitewashed cottages clinging to steep hills.  Even further northwards lies Elterwater in Cumbria also a haunt of painters and poets, with its spectacular scenery and fusion of lakes and hills, this is the place to walk or cycle or just enjoy the views without anything too strenuous.    
If you're looking to sneak away in Spring, browse our extensive portfolio and beat the crowds! If you'd like a hand finding the perfect holiday home, then please do get in touch with our team - We're really rather good at holiday hunting! We're here from 8am - 8pm Monday - Saturday and 10 - 6 on Sundays.