3 Days in the Central Lakes - An Itinerary
Published: Monday 17th Feb 2020
Written by: The Original Cottages Team
With its quintessential Lakeland towns, dramatic mountains and superb views in every direction, it's no secret that the central Lake District remains a firm favourite of many visitors.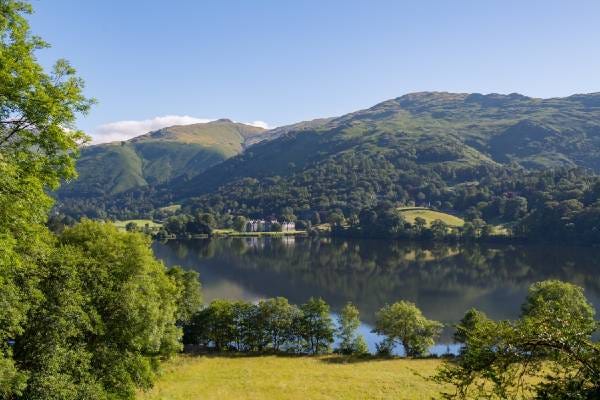 In fact, the Lake District National Park now attracts more than 47 million people a year making it one of the UK's favourite holiday destinations and for good reason! That said, there's still plenty to take advantage of with our special offers! We are sure you'll find something perfect for you and your party.
If you like the idea of a short break or week away in a UNESCO World Heritage Site, here's how you can live the Good Life with us…
Day One: It's time to explore the Central Lakes and its beautiful towns
Anyone who has booked a cottage with us before is in for a fabulous time! With so much to see and do in this bustling area of the Lake District, it can be quite the task to decide on what to do! First of all, you'll need a good and proper Cumbrian breakfast to kick off your first day. That's why our first stop off is Fresher's Café in Ambleside, just a short 2-minute walk from the village centre, enjoy your breakfast in their garden drinking in views of the nearby fells. You'll love the Lakeland stone building and impressive menu which includes vegan and gluten free options.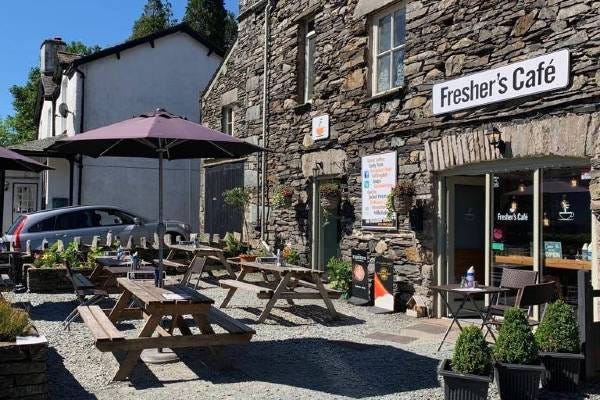 From here you can then walk over into the next village, Grasmere, enjoying a lovely walk via the old Coffin Route or a little lower ground trail following Rydal Water which leads into the namesake lake of Grasmere! This phenomenal landscape takes in two different lakes, pretty rivers and lots of 'craggy' Lake District cliffs and walking trails. Once in Grasmere you've got to stop by the famous Grasmere Gingerbread shop and enjoy lunch at one of the many classic Lakeland pubs within the village before retracing your steps back into Ambleside.
If you'd like to hang around Grasmere for a little longer, why not hire a rowboat and head out onto the lake for a couple of hours? Or tick off a Wainwright walk and hike up Loughrigg Fell in the afternoon. Once back in Ambleside you'll still have time to explore the charming streets and back alleys and if you don't fancy cooking back at the cottage, Ambleside is brimming with restaurants and bars for you to dine in for the evening.
Day Two: Discovering the Langdale Valley…
After a blissful night's sleep in your Original Cottages Lake District, it's time to strap on the walking boots and head 10 minutes west into the picture-perfect Langdale Valley! I've picked out a few walks and cracking country pubs here so see which sounds like a bit of you and then the good times will follow.
As you arrive in Little Langdale, you'll stumble upon the charming village of Elterwater, which is also where you'll find one of our offices (pop in and say hello!). Elterwater is home to the visitor favourite, The Britannia Inn, a Lake District pub that offers food, drink and a fantastic beer garden that overlooks the valley. If you are holidaying with children or somebody less abled, there is a great low-level walk starting from here and finishing at Chester's By the River, a beautiful café by the waterside. Check out our video of this walk here. Either of these establishments are a great spot for lunch!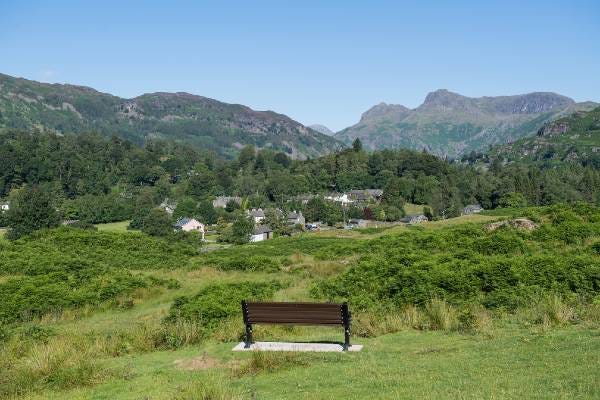 Here's a list of our many beautiful cottages in Langdale.
Further into Langdale, you'll arrive at Great Langdale, one of the most breath-taking areas in the Lake District! Large mountain peaks and sweeping valleys dominate this spectacular region. Great Langdale is a walker's paradise with some small fells to choose from alongside some of the largest peaks in the country. If you count yourself as a keen walker, take the steps up Pavey Ark via Jacks Rake, upon reaching the summit you'll be greeted by unrivaled views of the valley and Lake Windermere.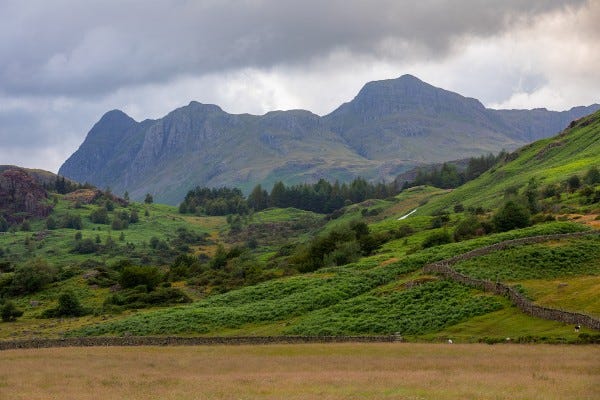 If you fancy something a little less intense, enjoy a few hours hiking up Lingmoor Fell which resides in the centre of the valley and provides equally breath-taking views as it's larger brothers and sisters! Once you've got your fill of walking for the day, be sure to call into one of the many amazing country pubs for lunch. Be that Sticklebarn, The Three Shires Inn or The New Dungeon Ghyll. All of them offer fantastic food, great local ale and even better views from their beer gardens.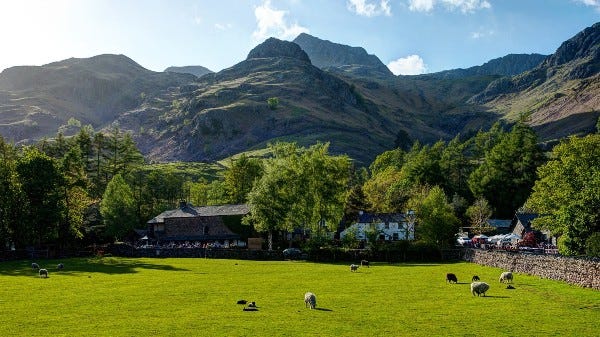 After a day of exploring Langdale it's time to head back into either Ambleside, Grasmere or Waterhead for a bite to eat or if you'd rather rustle up something back at the cottage, you can put your feet up, light the log burner and kick back for the evening. Whatever you fancy!
Day Three: One final day of relaxation…
Spend your final morning soaking in your holiday cottage comforts. Cafetiere in the garden or maybe a freshly prepared breakfast out on the decking? Take your time and relax before getting ready to head out, but dress accordingly! Today we'll be on and IN the water…
Time to enjoy a 10-minute stroll through Ambleside down to Waterhead, which is located at the very northern tip of England's largest lake, Windermere! There is a number of pubs and cafés here so take your pick and settle in for some good food. We'd recommend stopping for a pint at the Wateredge Inn, which easily has one of the best beer gardens in the Lake District!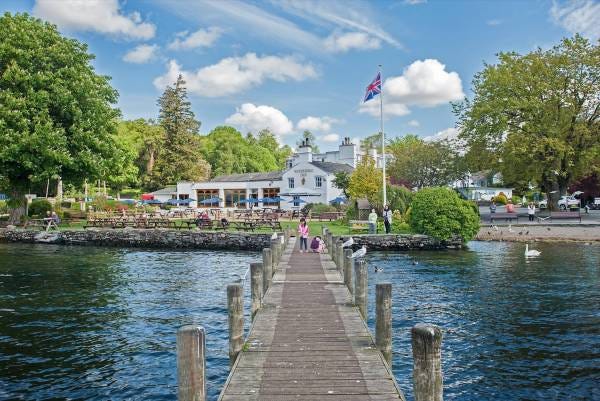 Once you've polished off your lunch, it's time to enjoy a lake cruise with Windermere Lake Cruises, which has a frequent departure from the pier at Waterhead across the many towns that litter the shoreline of Windermere; including Wray Castle, a great destination if you're with children. Today we're going to enjoy a cruise down into Bowness-on-Windermere.
Once you've got your feet on solid land again, it's time to enjoy the waterfront at Bowness. Packed with shops, pubs, things to do, a large park and a golf course just 10 minutes out of town. Whichever way you want to spend your final day, there will be something for you to enjoy in Bowness!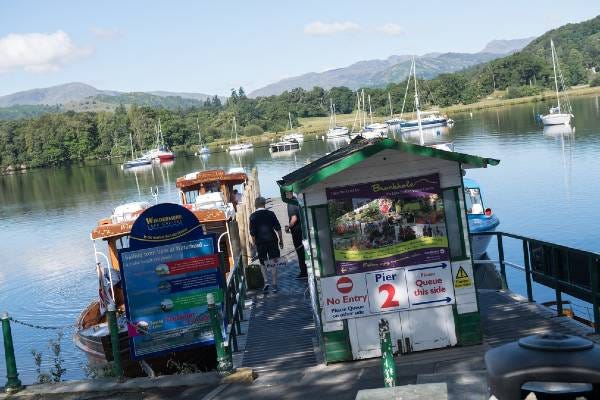 We'd recommend heading over to Windermere Canoe & Kayak, where you can hire either of the aforementioned watercraft and really enjoy the Lake District. An afternoon spent kayaking on the largest lake in England is one well spent in our opinion! Nothing beats really enjoying what the Lake District is known for…Lakes!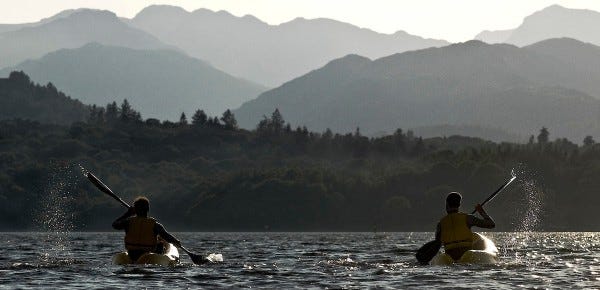 Once you've finished your kayaking session, you can either hang around in Bowness for dinner or grab yourself something to take back to the cottage. If you miss the last boat back to Waterhead, don't worry, there is a bus that departs Bowness back to Ambleside, so take your time and enjoy your last night by the waterfront.
Here's to a memorable weekend in the Lake District…wish you were here?
Take a look at all our Lake District holiday cottages.