Nature's playground
Sharing an adventure with your family and friends is sure to make any holiday live long in the memory and bring you all closer through the experience. No matter whether it's you or a loved one who straps themselves in, a group activity that everyone can enjoy or even a gentler place to play and have fun, make North Wales your playground at these top attractions.
Industrial-scale adventures
Adventure is the name of the game at Zip World, in Bethesda near Ty Gwair. On the slopes of Penrhyn Quarry, there are adrenaline-pumping activities that'll have your heart in your mouth and a big smile on your face. Try the world's fastest zip line, which plunges you across the quarry at speeds of over 100mph with little more than a boilersuit between you and the elements.
If you prefer adventuring at your own pace, there's another Zip World site at the Slate Caverns near Blaenau Ffestiniog. Here, you can descend below the surface into the underground caves. They're all brightly lit and a little bit trippy. There's Bounce Below too, a trampoline experience below ground that'll have you scrambling through tunnels in nets strung up in the disused mine. It's like nothing else!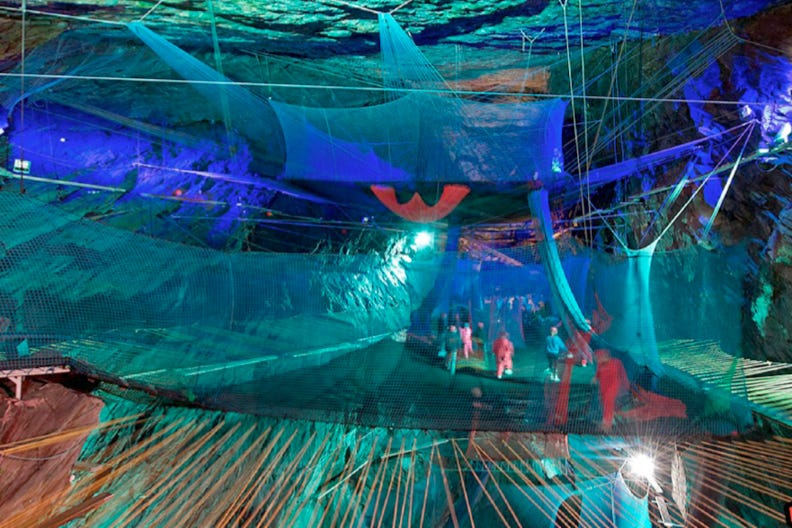 Check the website before you travel because booking is essential right now at Zipworld. There's also lots of reassuring safety information about the pandemic.
Brenig by bike
Saddle up and ride – Brenig Reservoir is the perfect place for cyclists of all ages and abilities to have fun on two wheels. It's just a short drive from Maerdy Uchaf. From a scenic pootle around the reservoir, to the Dam and Elorgarreg Trails across uneven terrain and steep slopes, you'll have a blast. Get lost in the woods or strike out along flat, easy paths. The views are lovely, there is plenty of nature to help you recharge and rejuvenate, and there are plenty of picnic sites for your half-time orange.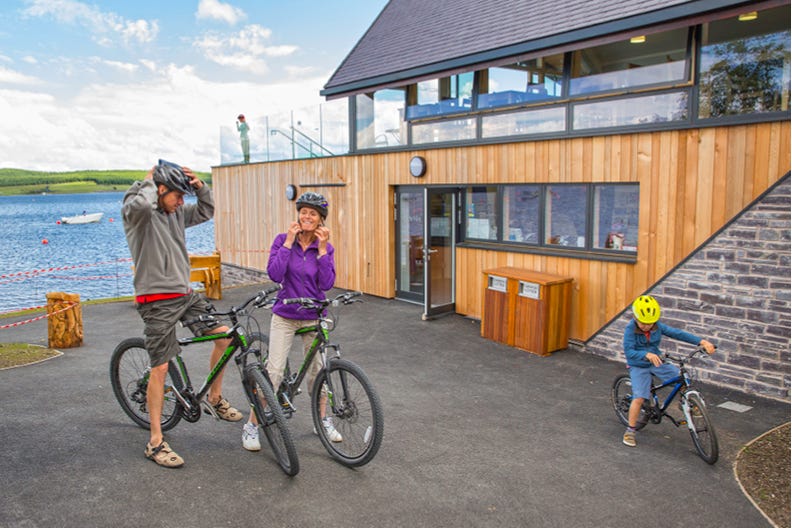 There's a really good bike hire here, too, with reasonable prices and friendly staff who'll point you in the right direction. 
Wet and wild
Pwllheli is a dream for anyone who loves the water, with a wide, sheltered bay that is ideal for sailing, jetskiing, wakeboarding, waterskiing and windsurfing. The National Sailing Academy Plas Heli is based here too, where you can try sailing in a one-day taster session or, if you time your visit right, watch an all-action championship in person! 
Close to lots of bays and beaches, a property like The Barn is the perfect base for your watersports adventure.
Continue the journey
Let us take you on a journey to North Wales from the comfort of your sofa! In these uncertain times, we're bringing the best of England and Wales to you – so read on and experience favourite places to go and some hidden gems, from Llion, our Wales Recruitment Manager. We've got plenty of nearby properties, and can't wait to welcome you back soon…