Big and beautiful beaches
Get to the beach in North Wales and you'll be rewarded with golden sands, rugged cliffs, miles of paths and plenty of memories. People travel from all over the UK to come back here over and over, whether it's the surfing resorts of Abersoch or the quaint beauty of Porth Iago. I've picked my favourites, but you'll have to tell me about what you discover on your next trip!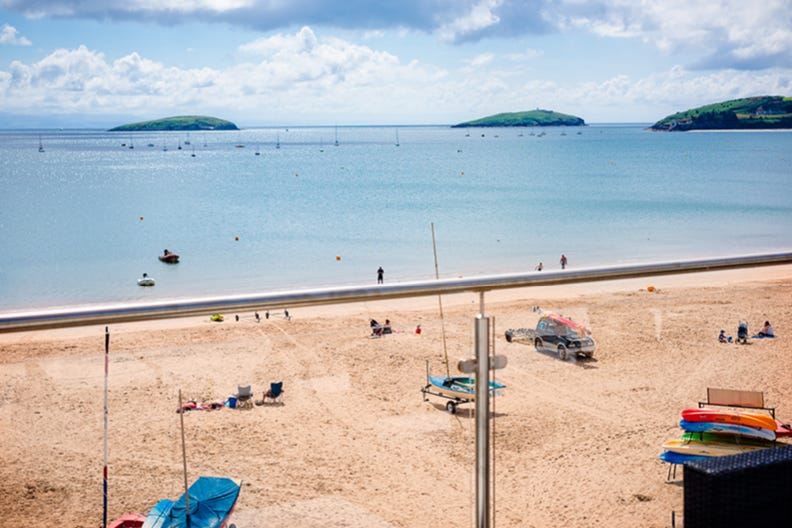 Fun for the family
There are miles of sands at Bwlchtocyn, making it one of the best family-friendly beach spots around. Whether you're up for paddling, a quick swim or skimming stones, the water is warm in the late summer and often flat and gentle, making it ideal for kids. Spend the day under the sun with a picnic, or get up early for a run and you'll sometimes see barely a soul.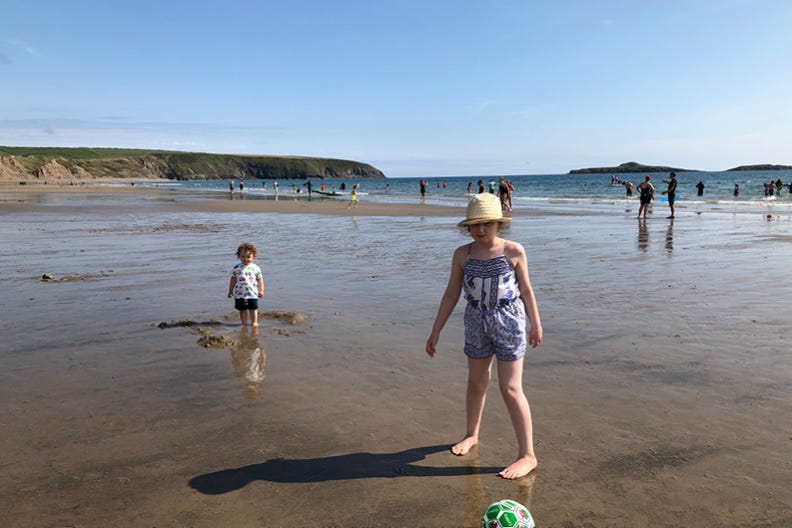 This is the stuff that summer holidays are made of. Build sandcastles, take selfies and just spend quality time together, that you'll never forget. 
A seaside zoo
The water is inviting here on Colwyn Bay Beach, with its Blue Flag rating and bright yellow sands. There's a wide promenade for walking and cycling, and the beachfront has been transformed in recent years by Porth Eirias, where you can try watersports or visit the shops and restaurant. For me, it's a lovely spot to live the beach life to its full potential – dropping in for an hour of sunbathing, before heading into town or to one of the many attractions nearby. I'd recommend 1 Dolwen Farm Shop as your base for exploring this area.
One of the best is Welsh Mountain Zoo, the oldest in the country and set in a unique landscape overlooking the bay and the Carneddau mountains. Come and see the snow leopards, sea lions and red squirrels, or drop in on red pandas and Sumatran tigers. 
Two sides to Llandudno
Llandudno, which sits on a peninsula, is home to two very different beaches, both within easy reach of Llety'r Bryn. The star attraction on Llandudno Beach is the impressive Victorian pier. Stand at the entrance facing the sea and the silhouette of the buildings at the end, set against the sky, is truly stunning. You can enjoy all the traditional seaside fun of ice creams, shops and laughter.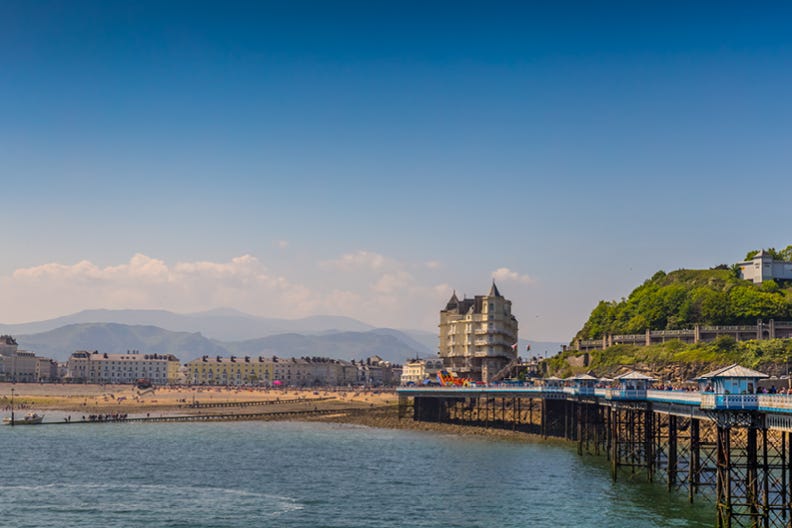 West Shore Beach, on the opposite side of the headland, is much quieter than the main beach. It feels a little wilder and you'll soon fill the long days by collecting stones, running across the flat sands or perhaps enjoying a game of beach cricket. There's also a top café for snacks and a bit of fuel before your head back off for more exploring and adventure.
Continue the journey
Let us take you on a journey to North Wales from the comfort of your sofa! In these uncertain times, we're bringing the best of England and Wales to you – so read on and experience favourite places to go and some hidden gems, from Llion, our Wales Recruitment Manager. We've got plenty of nearby properties, and can't wait to welcome you back soon…