Step into the past
This landscape might look serene nowadays, but it has been carved by conflict over thousands of years and shaped by human hands. Hillforts were built and toppled, kingdoms have come and gone, and archaeological treasures still lay buried beneath the soil. Here are a few special historic places I find myself coming back to over and over to relax and reflect.
Powis Castle
Even though it's my local, there's no taking Powis Castle for granted. It is a jewel in the crown of the National Trust, set above Welshpool in extensive formal gardens, terraces and parkland, alongside the Montgomery Canal. You'll often see deer and all sorts of wildlife, and the gardens are absolutely stunning with ancient ewe trees that have stood for years and years. It's been voted one of the UK's favourite walks more than once – hopefully, it will become one of yours, too.
This castle dates back to 1283 when the dust was settling on a fierce and bloody war between the Welsh and English. Its story since then has encompassed illicit loot, an illegitimate son and arch-rivals – just the sort of juicy drama to hear more about on your visit!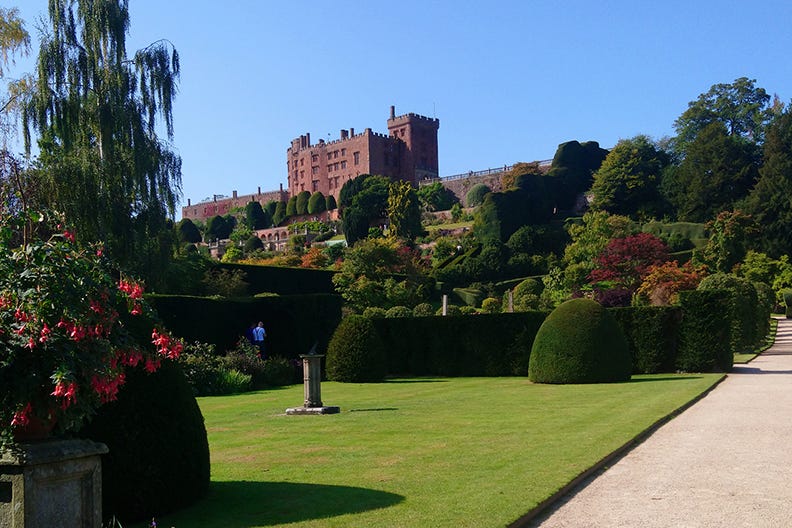 The gardens are magnificent all year but, during December, there are illuminated displays to brighten up the dark winter nights. They're glittering with festive cheer but it does get busy, so plan ahead. On a warm summer's evening, an outside concert on the great lawn is also not to be missed.
"If you need a lift up to the castle from the car park at the bottom of the hill, you might see my dad who volunteers on a Tuesday to drive the electric bus."

- Kate
Wales' industrial heritage
For a completely different kind of history, Corris Mine Explorers run underground trips into an old Victorian slate mine that was working up until the 1970s. It's a fantastic experience and a unique way to see for yourself what life was like for the miners who helped build the Wales that we know and love today.
Once you've got your head torch and overalls on, you'll head into this perfectly-preserved piece of industrial heritage. The trips are suitable for adults and children, and there are even some extra-special experiences for the adventurous, like an underground sleepover!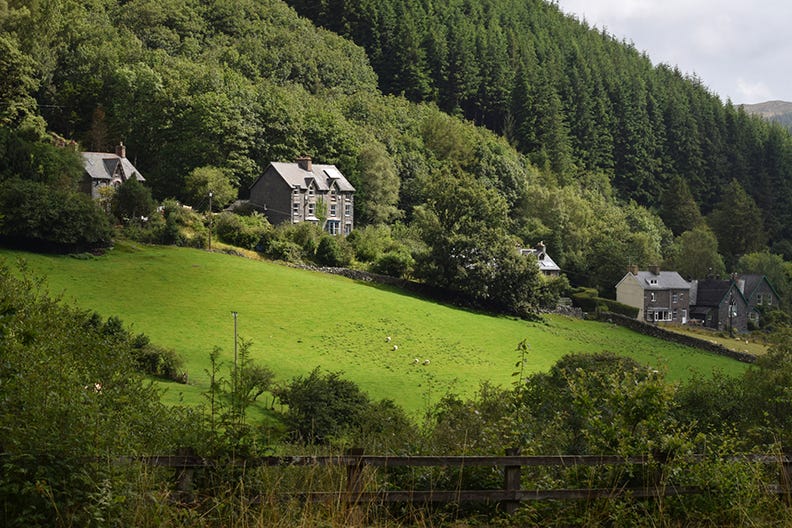 Continue the journey
Let us take you on a journey to Mid Wales from the comfort of your sofa! We're bringing the best of England and Wales to you – so read on and experience Kate from Wales Cottage Holidays' favourite places to go and some hidden gems, too. We've got plenty of nearby properties, and can't wait to welcome you...