What Makes Original Cottages Different?
At Original Cottages, we offer our homeowners the best of both worlds. We are a leading national holiday letting company, providing expert marketing and 30 years of industry knowledge, and have local teams on the ground across England and Wales, providing local, personal support.
We understand the homeowner journey inside out, and we're ready to help you every step of the way. 
We're Truly Local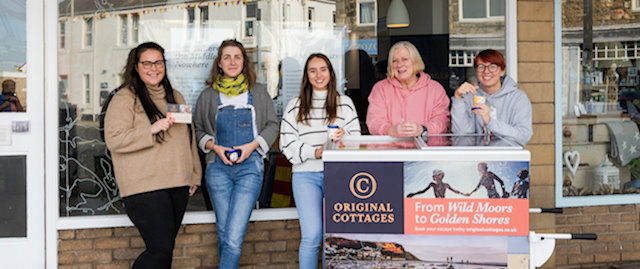 As a company made up of local branches, we are proud to have a genuine presence in all our communities. Our regional teams are made up of local marketing teams, property recruiters and homeowner account managers that cover all aspects of the business, including the onboarding of new homeowners and being a dedicated point of contact for our existing ones.
Benefits of our Truly Local Teams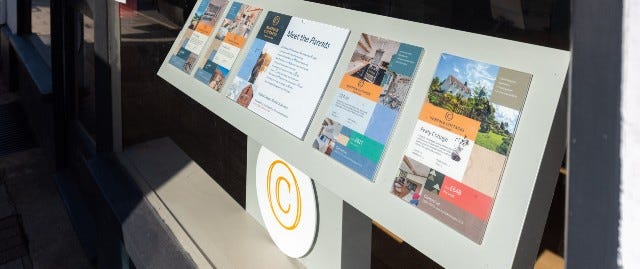 We're experts in our regions
Having local teams who live in and know the local area helps us to promote your properties, through local marketing and events. This also helps us to attract holidaymakers to the area by providing local tips to our customers that they can't find elsewhere.
The true benefit in a day-to-day sense of having local teams, however, is that they are here to help you, our homeowners.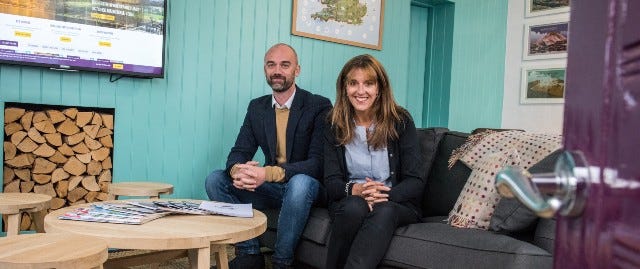 We're always here
Having local teams to look after our homeowners means that we are always there. Even if you don't live locally, or you won't be in the area for a while, our teams are, meaning that they are on hand to fix property issues and answer customer queries at all times.
We are out there, doing the groundwork in local communities and we're always just a phone call away from our homeowners and guests.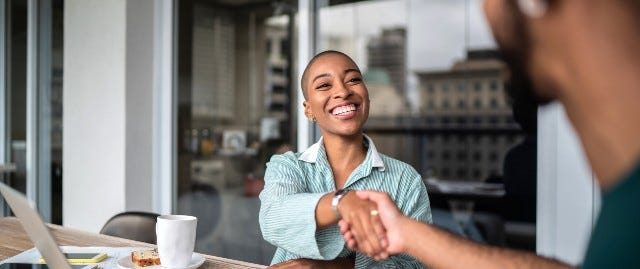 We can meet with you
All of our new homeowners are given the chance to be met by a team member in their home for a no obligation meeting when they first enquire with Original Cottages. This a no strings attached opportunity to discuss pricing, cleaning, legal requirements and any other questions you may have.
It's the perfect chance to get to know your local team and put a face to a name. We want you to feel like a part of the family, and that early relationship building is integral to making you feel like you can trust us.

We form local partnerships 
Our local team also put lots of time and thought into local partnerships that can help promote your holiday home in the area.   
Many of our local teams stay up to date with local property news by teaming up with local estate agents and writing features in local publications, as well as hosting events that help to build a friendly presence in your area and promote our cottages.  
Being invested with local life also means we're in the best place to link up with local businesses, including homeowner related services such as cleaners and trades people.  

We negotiate local discounts
We offer our homeowners a range of benefits and discounts from local and national businesses that will help you in setting up your holiday home.
For example, we have partnerships with John Lewis, Piglet bedding, Fülhaus and eco-friendly homeware companies such as Smol and Ecologik. Outside of the home, we also have deals on insurance with Boshers, as well as other local insurers, depending on location.  
Similarly, we provide our holidaymakers with a range of locally negotiated discounts (in addition to select national ones) too, helping them make the most of their holidays whilst supporting local businesses.
Homeowners also benefit from a 10% discount on their own holidays booked with us.

You get the best of both worlds
We've already outlined how important being truly local is to us, but combining this with world-class marketing and experience as a leading national company is equally important.
We understand that one of homeowners' main anxieties is that their home won't get the exposure it deserves by renting with a larger company like ours, but because we offer both local and national marketing, we can assure you that we are doing our absolute best to ensure that it is.
Our Family Values
Original Cottages was established by the Ellis family in 1992 and, although our business model has evolved since, family values very much remain at the heart of our conduct and ethos as a business.
Richard Ellis, Co-founder
Homeowners are like family members. We pride ourselves on always being honest, transparent and realistic with you.
Each homeowner has a dedicated account manager, who monitors the performance of their properties and ensures they get the attention they deserve.
It's not just our homeowners who we strive to create a great connection with, but we try to foster great relationships amongst our employees too.
Providing a streamlined service to homeowners relies on our own teams - local and national - working together as a family.
We want to be as open and transparent with the way we operate as a business with our homeowners.
 
Being straight with all the facts, our strategy and how we work, we hope you'll be enthused to join our family too!
Our Flexible Property Management Services
Holiday letting means something different to everyone. For some, it is a renovation passion project, or a job in and of itself. If you're one of these people, Original Cottages will one hundred percent support you in wanting to manage as much of the property as you like, from interior design all the way up to handling changeovers and cleaning, and we'll still be there to manage your accounts and support you however you need.
However, if you'd prefer to let with us in a more hands-free way, say perhaps you live abroad, or you have several properties to manage, we can take the reins. This is where our wonderful teams in Property Services come in! We are proud to offer what we feel is the best fully comprehensive property services package in the country.
There are some regional variations when it comes to pricing and services, but most of our regional teams will be able to offer you a package that is similar, or the same, to the style outlined below. Even in the regions where we cannot offer specific services, our homeowner teams will still work tirelessly to help you find the best local services to manage your home.
Our Property Service packages include everything from bed linen and cleaning, to gardening, maintenance and safety checks. Homeowners can choose from a fully managed service, where we take care of everything, or an itemised price list.
We Give Back to our Communities
Original Cottages is proud to support a large number of local and national charities, through regular charitable donations and fundraising events. Our charitable partnerships fall into one of three categories: coast, countryside and community. The idea behind splitting our partnerships in such a way is so that we can support these vital organisations organically, honestly and with long-term intentions, while ensuring we are supporting the communities and environments where we have holiday cottages.
Many of our coast and country charities are nature and wildlife focused, because so much of the British tourism industry relies on the beautiful nature and wildlife that we have in this country, and we try our hardest to support those who are working to conserve it.
We also want to make sure that we put our money towards good causes for the benefit of our fellow humans too. In 2021 we fostered a great partnership with the UK Community Foundations, and with help from customer donations we managed to raise over £20,000 that went towards helping build brighter futures for local communities across the country. We're delighted to confirm that in 2022 we are again supporting UK Community Foundations. Read more about this partnership.
Feedback from current homeowners
"We find your service is great. Helpful team in renting out our cottage on our behalf and they always keep us informed of everything by email"
"The team looking after my property have always been great and we have always had plenty of bookings"
"Good communication. They are very friendly, supportive and empathetic people"
"We like the ease with which we can communicate, the ease of using the website and the friendly staff"
Find out more about letting in your region
All Beginner's Guide to Holiday Letting categories