A feast for the eyes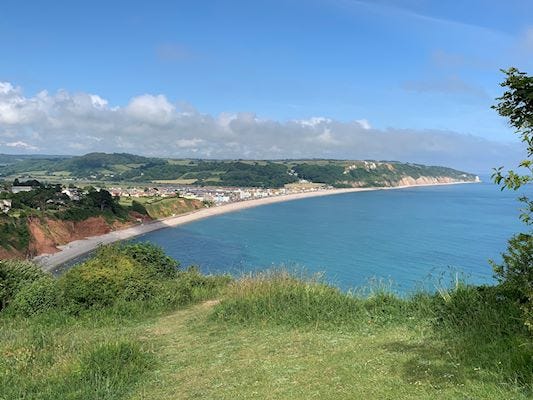 Beauty comes in many forms down here in East Devon. It's in our landscape, of course, the Areas of Outstanding Natural Beauty so pretty that they are legally protected. It's in the nature we're lucky to be home to, like migrating birds, rare plants and gentle waters. And it's in our people too – like the artists inspired by our county and the artisans making lovely things to take home with you. Where will you find beauty in East Devon?
Head for the hills
They might fly under many people's radar, but don't let that fool you. The Blackdown Hills are one of my favourite places on the planet, with miles of stunning scenery that are now an Area of Outstanding Natural Beauty. Whether you start in Hemyock, Dunkeswell or Yarcombe, you're sure of a wonderful day out. Stay at Corncockles Cottage and the whole area will be on your doorstep.
Head to Dalwood, and you'll be rewarded with views of the Corry Valley, where rolling fields are the picture of rural English life. You'll follow fast-flowing streams and pass ancient woods and, for my money, it's a lovely day out at any time of year.
Wetland wonders
Seaton Wetlands, just outside the seaside town, is a picturesque nature reserve that's always a treat to wander around. If you happen to hear an unusual birdsong or catch the flash of blue as a kingfisher darts past you, well, that's just a bonus! Stare out over the marshes, meanwhile, and you'll probably spot wading birds like oystercatchers, egrets and ringed plover.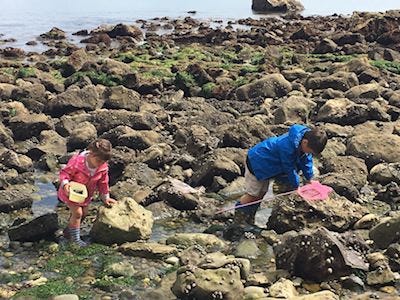 Kids will love exploring the site and trying to find beetles, dragonflies and unusual plants. Adults will be enchanted by the truly relaxing atmosphere and the views which, when the sun is shining over the reedbeds and glinting off the water, are truly something to behold. 
Seaton Wetlands are now fully open again following the lockdown, and they've even safely resumed hire of their all-terrain Tramper, perfect for those who need mobility assistance. 
Get inspired by art
In Honiton, there's a Grade II-listed townhouse that holds a multitude of arty treasures. The Thelma Hulbert Gallery, an award-winning public art gallery, hosts regular contemporary art exhibitions from nationally renowned artists like Richard Long and a permanent display of the work of Thelma Hulbert. For me, it's a wonderful place to be inspired and get your dose of culture. Maybe you'll be inspired to sketch the view from Lyme Cottage or wherever you're staying in East Devon?
There are loads of workshops and events for children and adults alike. Once you've had your fill of paintings, sculpture and photography, there's a seriously good gift shop and café, too – I'm always thinking of the important things!
 
Continue the journey
Let us take you on a journey to East Devon from the comfort of your sofa! In these uncertain times, we're bringing the best of England and Wales to you – so read on and experience favourite places to go and some hidden gems from Charlotte, our local Marketing Manager. We've got plenty of nearby properties, and can't wait to welcome you back soon…